From Dance with Peter to Physical 100: The Rise of Miracle Nelson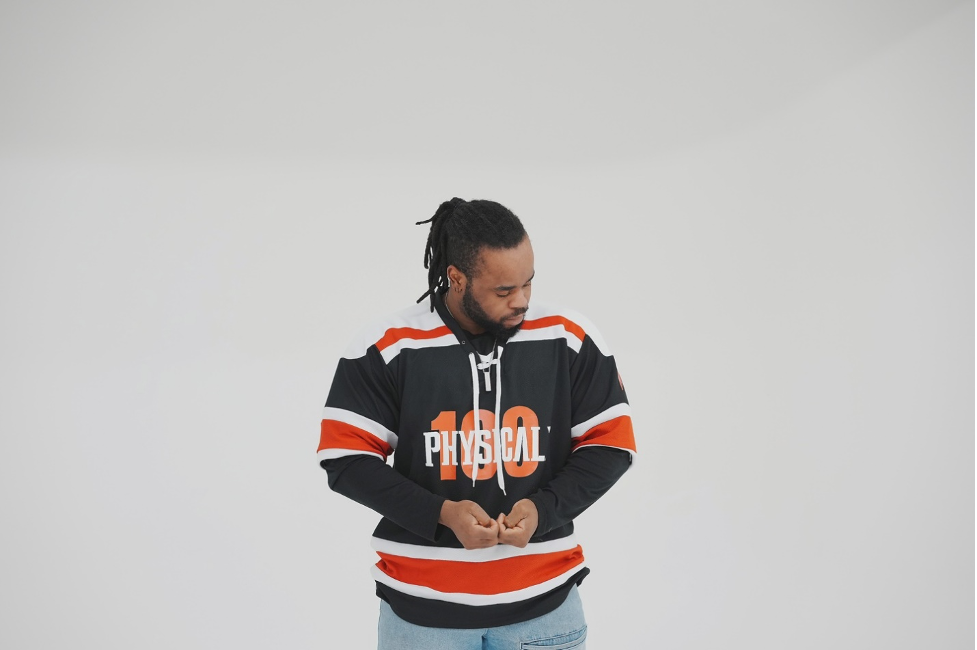 The entertainment industry has long been a source of fascination and inspiration for people around the world. It has the power to captivate and engage audiences through a wide range of mediums, including film, music, dance, theater, and more. With the advent of new technologies, the industry has expanded its reach and influence, providing greater opportunities for artists and performers to showcase their talents on a global scale.
One of the most significant impacts of the entertainment industry has been its ability to attract young individuals towards itself. Many young people are drawn to the industry because of the exciting and dynamic nature of the work, the prospect of fame and fortune, and the opportunity to express themselves creatively, one such individual in pursuit of similar motivations is Miracle Nelson.
The impact of the entertainment industry on our society is undeniably huge as it has the ability to shape cultural norms, influence public opinion, and create new trends and styles. The industry has also been a catalyst for economic growth, generating billions of dollars in revenue and providing countless job opportunities for individuals in various fields.
Miracle Nelson, a multifaceted Nigerian talent born on June 18, 1994, has made a name for himself as a dancer, choreographer, model, actor, athlete, and bodybuilder. His impressive repertoire includes notable appearances on Dance with Peter (2015) and a prominent role in the Netflix series Physical 100. Hailing from Kanu state, Nigeria, Nelson's roots trace back to Enugu, where he developed his passion for dance. He honed his skills at the Mobile Dance Academy in Jos, where he received a diploma in dance. He furthered his education by pursuing Peace Studies and Conflict Resolution at the esteemed National Open University, Nigeria from 2013 to 2016. His pursuit of excellence in Modern Dance led him to Yeungnam University in South Korea, where he majored in this captivating art form.
Miracle first rose to prominence as a talented dancer when he and his family participated in the widely acclaimed TV dance competition, Maltina Dance All, in 2010, where they secured a coveted third prize. In 2012, he embarked on his professional journey as a dancer, honing his craft at the prestigious Krump Dance Studio.
In 2015, Miracle's exceptional dance skills landed him a spot among the top ten contestants in the highly competitive reality show, Dance with Peter. His passion for K-Pop led him and his group to visit South Korea, where they emerged victorious in the K-Pop World Festival, further cementing his status as a dance prodigy.
The Korean embassy, impressed by Miracle's outstanding accomplishments, extended an invitation for him to work as a K-Pop instructor in Nigeria and promote Korean culture. In 2017, he taught Korean dance styles, specifically K-Pop, at the Korean Cultural Center in Abuja, attracting a sizable following and amplifying his impact on the dance community.
Miracle's prowess in dance continued to soar, culminating in a commendable third-place finish at the Ki Sports Dance Olympiad in 2019. His unique dance moves and captivating performances have earned him a devoted fan base and firmly established him as a force to be reckoned with in the dance industry.
As a highly skilled dancer and choreographer, Miracle has graced the stages of many national and international events, leaving a lasting impression on audiences with his electrifying performances. His exceptional skills have seen him perform at prestigious festivals such as the Daegu International Dance Festival and the Busan International Dance Festival, where he not only showcased his talents as a dancer but also served as a contemporary judge in 2021.
Miracle's expertise as a dancer is not limited to live performances alone, as he has also made a name for himself in the realm of music videos. Notable among his works are his performances in music videos for top artists such as Jun of U-KISS, [G] I-DLE, Dalsobin, Only One Of, and Park Su-bin, among others.
In addition to his remarkable skills in dance and music, Miracle is also an accomplished bodybuilder with a string of accolades to his name. He has participated in various bodybuilding competitions, including the prestigious IFBB elite pro, where he received a gold medal. In 2022, he achieved a significant milestone by attaining a pro card in the classic physique division of the INBA competition.
Overall, Miracle's exceptional talent, versatility, and hard work have earned him a place among the most revered artists in the entertainment industry. His continued success and dedication to his craft are sure to inspire many young artists to pursue their dreams with the same passion and commitment.