Genes will decide how coronavirus will affect you seriously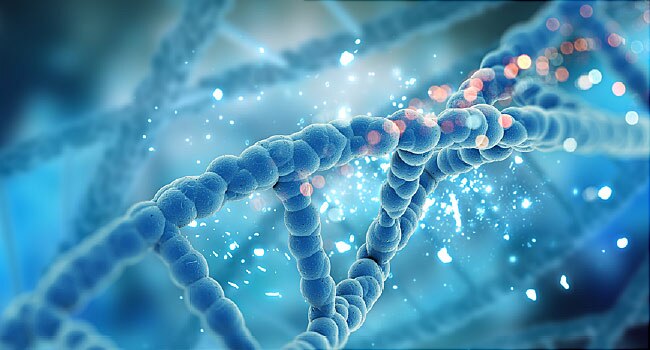 Geneticists from all over the world intend to carry out hundreds of thousands of genetic analyzes to find out what distinguishes the patients who evolve worse
Since the start of the pandemic, everyone has been wondering why the same virus causes such different reactions. While many people do not even know they are infected, others end up in the ICU, and thousands are dying. Some risk factors are clear: advanced age and suffering from other diseases mean that we buy more ballots to suffer a more serious version of Covid-19, but being young and healthy does not guarantee that we will get rid of it either.
Geneticists have thought that their specialty has a lot to contribute, that the different faces of the disease could be related to genetic variability between some individuals and others, as it is in other diseases. Could it be the same with the new coronavirus? To find out, experts have created The Covid-19 Host Genetics Initiative, an international platform to push forward studies on coronavirus patients and share the results. Knowing whether genes make a patient more vulnerable can be key in prognosis and treatment, and would end up saving many lives.
Of these, there will be 7,000 Spaniards and another 1,000 from the United Kingdom, Mexico, Brazil, Argentina, Uruguay, and Colombia that will serve to identify whether the possible genetic markers found are characteristic of Spain or not. In principle, they will not study the complete genome of each individual but certain markers (what is technically called the 'complete genome association study' or GWAS). Later, they will sequence 300 complete genomes to analyze in detail the alterations found.
"When we talk about genes, one thinks of rare diseases or cancer, but all human pathologies are the result of the environment and of the person, and also in viral infections, genetics has a lot to say," explains Pablo Lapunzina in statements to Teknautas. An individual's genetic information "can make their response to an infection different and even prevent them from becoming infected." The case of HIV is well known, especially since in November 2018 a Chinese scientist announced that he had genetically modified human embryos to make them resistant, which is why he was later convicted.
With respect to Covid-19, "we are facing a viral infection that should be banal because of every 100 people, close to 80% are asymptomatic, nor do they find out that they were sick, 10 or 15% feel greasy and only one 5% have a severe illness, so it is clear that the individual response is quite different, "says Pablo Lapunzina.
"Without a doubt, the genetic variants have to do with increased risks or protection against the disease, " he says, although the answer will probably be very complex, the key will not be in a single gene. Many small differences may explain why some people who come in contact with the virus develop serious illness, while most have flu-like symptoms or not even that. "It is also quite likely that there will be people who will not directly become infected even if they are in contact with the virus because it cannot enter the cells, but this will be more difficult to prove," he says.
As he explains, there is already some data that indicates that the European population could have a greater predisposition to be attacked by the virus, in particular, "variants in the ACE receptors of cells with respect to Asian populations." The data says that mortality in China was very low compared to that recorded in Europe and, "apart from the fact that epidemiological policies to control the disease have been different, these receptors are likely to be decisive," he says.
However, it will take hundreds of thousands of patients to confirm that these subtle genetic differences protect or make people more vulnerable. The international consortium aims to reach 150,000. The problem is to make a balanced and correct selection of the participants. "We need to have people who have been infected and have been asymptomatic, and this must be verified with antibody tests; also to others who have been regular, with fever and few more signs of illness, and others who, in the same situation, have been serious or have died, apparently without risk factors, "he explains.
The healthy young man who ends up in the ICU
All the projects included in The Covid-19 Host Genetics Initiative will provide minimal information that is useful for data sharing, but each one has its own particular characteristics. For example, another Spaniard focuses on patients under the age of 60 without other diseases. Led by the CSIC's Barcelona Institute for Biomedical Research (IIBB), it will focus on 200 patients waiting to obtain more funding.
"We are interested in all patients, but obviously age and previous pathologies are more vulnerable even to the normal flu, so when doing a genetic study, they could lead us to confusion," says Anna Planas, coordinator of this study. "In the normal population, there are polymorphisms or genetic variations that normally do not entail any pathology, but in the face of a viral infection, there may be people with a poorer response capacity and we can better identify this factor if we focus the study on people initially healthy ", he highlights.
Already in the first coronavirus epidemic, the SARS epidemic of 2002-2003, some studies pointed out that having certain polymorphisms could increase the susceptibility to severe forms of the disease. However, they were performed with very few patients and almost primitive genetic tools compared to current means. "This encouraged us to think that with the advances of today, we could further explore this issue," says the researcher.
In Granada, Marta Alarcón Riquelme, a scientist at the Center for Genomics and Oncology Research (Genyo), also wondered why young and middle-aged people developed bilateral pneumonia that characterizes the worst version of Covid-19 and, in particular, by that in the worst cases an inflammation occurs that complicates the condition of the patients.
The challenge of explaining decisive inflammation
In fact, physicians agree to observe a common characteristic among Covid-19 cases that have evolved poorly. Generally, in a first phase, patients have symptoms that could be assimilated to those of the flu, but after a few days, something goes wrong and the immune system overreacts, causing what is called a 'cytokine storm', proteins that they should fight the infection but in this case, they cause an inflammation of the organs, especially the lungs.
"We want to know if there is any type of predisposition that is not clinically evident, inflammatory processes that we can detect in DNA by looking for gene expression markers through what is called methylation, and identify possible genetic associations that tell us about a susceptibility to develop more severe disease, "says Marta Alarcón. For example, "I can have a gene with a variant that causes more cytokines to be produced, so the response is going to be greater." Therefore, it is not about having or not having a gene, but about quantitative changes.
The key is to compare, among hospitalized patients, those who have a worse evolution with those who better overcome the disease. For this, the Genyo is already recruiting patients and the initial idea is to carry out the study with 1,300 participants, in collaboration with other geneticists from Valladolid, Barcelona, ​​Malaga, and Milan.
Although within the international consortium " 90% of the groups still do not have data ", because they are looking for patients who can participate, Alarcón regrets the bureaucratic obstacles that have prevented him from speeding up the process. "Unfortunately, I have a limit of 15,000 euros to buy material. From this figure, I have to open a public offer that may take a while and I cannot start at this time because we are with the administrative deadlines closed. " Meanwhile, "in the United States, they are already ahead."
The application of the results
With more or less Spanish input, experts are confident that the international consortium as a whole will provide decisive data to fight the new coronavirus and that the results can be applied on several fronts. For example, "if a person becomes ill, with a genetic study we would know in 24 hours if their risk is high or low, and based on that we could decide on their income, their follow-up or even analyze the risk that their relatives run", Lapunzina comments.
On the other hand, genetic information can also be decisive in treatment. First, in the search for new compounds or drugs that are already on the market and can be reused. On the other, to guide the medication of each patient. In fact, something similar happened until recently with hepatitis C – before new treatments became available – patients' genetic markers were studied to find out who would respond to available treatments. It was a simple study that cost 16 euros and anticipated the effect of the drugs.
"Today, a patient is admitted and 'a priori' it is not possible to know if after four days he will go home or have to be admitted to the ICU, there is nothing that can predict this, " says Anna Planas. However, after these studies, "in an ideal situation, we would find a key gene and know that people who had some variants of it would be more likely to develop a more serious disease." The reality will be more complicated, but the CSIC researcher believes that "a test could be carried out on the general population with a drop of blood", knowing that "if a person has a certain polymorphism, he is part of the population that must be to protect".
The researcher believes that this could also be revolutionary in relation to epidemiological policies. "At the moment, we are talking theoretically, but if we had the entire population studied, we would know what percentage is at risk," he says. In this sense, it would be possible to develop an epidemiological strategy that would not go through "blind" confinement like the current one, since "we do not know which are the biomarkers that cause us to pass the infection asymptomatically and which are the ones that cause us to be at serious risk ", but it could be done much more selectively.
However, not everything will be in the genes. For example, among the population differences, there is the fact that men accumulate many more serious cases and deaths. The researchers do not rule out that massive genetic analyzes give any answer, but they believe that it most likely has nothing to do with it. "There are many variables, men tend to be more overweight, hypertensive, and have diabetes. And surely there is a hormonal factor, it seems that women's estrogens protect a little more. If you remove all those factors, it is likely that the genetic difference between men and women will not make much difference, "Lapunzina points out.
Home Depot Health Check & Associate Health Check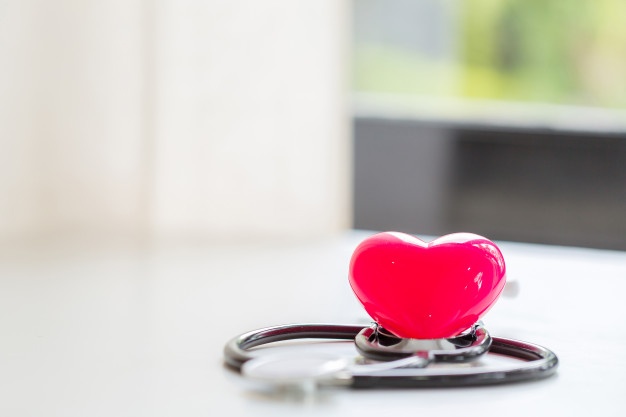 What is Home Depot Health Check?
It is an application for the employees of Home Depot. If you are not sure about Home Depot, then let us inform you that it is all about healthcare. In this app, various types of tests are carried out without the involvement of money. Yeah, you got it right! Through this app, anyone can get free of cost blood work.
How Does Home Depot App Work?
All you have to do to get started with the app is to make an account. Once that is done, you have to log in and start using the app. This application is meant for all types of operations and systems; including Android and iOS. By the way, as soon as you sign-up, a card will be received. That will contain your credentials like name and SSC details. You may wonder what is SSC details. Well, in case you do, here are the details. The US associated health check number is given on the card which works as a reference number.
What is the use of a Home Depot Health Check?
This application is used for workers. If you ask about the aim of this app. It is to keep an eye on the health and wellness of workers. Remember, this app is only functional and used in the US.
How to Download or Install Home Depot Health Check?
Interestingly, this app is based on the web. What does it mean? It clearly means the user is able to access this application from the browser of your smartphone. Other than smartphones, it is also accessible from devices like laptops and tablets. One thing that you have to be mindful of is to have the updated version of the search engine aka browser.
Following are the steps you have to take in order to complete the installation process without any hassle or difficulty. 
Step #1: Visit the site https://healthcheck.homedepot.com/. There are many fake websites out there. Be sure of opening the link mentioned here.
Step #2: As soon as you visit the website, there will be a welcome note. With that, you will see two options to choose from. The first one is "Associate" and the second is "SSC Non-Associate".
Step #3: In case you click "Associate", you will be redirected to another page. On that page, there will be a note for you to read. If you continue, there will be a page that will ask for your name, location, and ID. Other than that, a password will also be asked. You can press "Forgot Password" if you are unable to recall the current password. By doing so, you will get a new password.
Note: This step will be skipped naturally if you opt for the "SCC Non-Associate" option.
Step #4: If you select the "SCC Non-Associate" pick, certain info will be required to complete the form. In the form, you will be asked to fill out sections. And yes, in the sections there will be name, contact number, company name, badge ID.
Step #5: A new questionnaire will be seen in the next step. You have to fill that up to make use of the app.
Advantages and Perks of Using THD Health Check
THD Health Check comes with a lot of perks. Do you want to know some of the main ones? If yes, we have got your back! Following are those advantages that almost everyone who uses this app talks about.
Advantage #1: Associated Health Check's Opportunities
With the Associated Health Check of Home Depot, users are given the chance to select a plan that will work for themselves and their families. Facilities and perks are given to both, non-associated as well as the associates. However, these facilities are given in the form of dental insurance, life insurance, and other kinds of healthcare benefits.
Advantage #2: Special Reductions for Associates
Special kinds of discounts are given to those who choose the "Associates" plan. If the user is an employee, he gets auto insurance too.
Advantage #3: Off Duty Benefits
Time-off as in off-duty aids is also provided by THD health check. These perks or benefits include bereavement leave, services on a jury, and vocation training.
Advantage #4: Provides Financial Perks
Last but not least, this Home Depot health check application facilitates the user with financial perks. This may include bank incentives.
Indeed, the Home Depot Health Check application is facilitating users with some cardinal and most important features. Since this app is web-based, there is a search bar that gives instant results of products of facilitations one may need.
Frequently Asked Queries about Home Depot Heath Check
Question #1: What is Home Depot Health Check? 
As mentioned in the opening paragraph of this blog post. This app is based on the web. It is a unique app for the associated as well as non-associated of the US. When it comes to fitness, health, and wellness, this app is the one that helps the most.
Question #2: How can I install or download the THD health check app? 
All you have to do is to visit https://healthcheck.homedepot.com/ on any device you use. By clicking the links, filling out the form, and following the remaining procedure, you will be able to access the app.
Last Words – Home Depot Health Check App
If you live in the US and are wanting to get some health benefits, start using Home Depot Health Check now! It has helped hundreds of people in this nerve-wracking pandemics. This app provides ultimate health solutions. Mainly because the app aims to give health perks to the employees.
IMPORTANT VITAMINS AND MINERALS FOR YOUR NAIL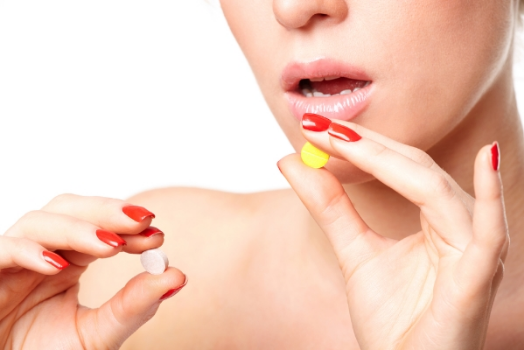 Vitamins and minerals are critical to our overall health.  A lack of vitamins and minerals can result in many health issues in our body, iron deficiency can result in anemia. In the same way, vitamins and minerals affect our overall health, they also affect our hair and nails too.
So there is a need for us to consume these vitamins and minerals in an appropriate portion to have a healthy nails (https://besttoenailfungustreatments.com/).
However, having a deficiency in most of these vitamins is not too common, because we get at least a required portion of it in our diet.
Yes, without further ado, let's dive into the important vitamins and minerals for your nails.
BIOTIN
Biotin is one of the most significant vitamins for your nail health, it is also called vitamin B7.
They help in promoting cell growth and also breaking down protein. Protein is very crucial in the building up of our body and repairing our worn-out tissues.
However, taking biotin as a supplement or taking food rich in biotin can boost your nail health and make them stronger.
IRON
Iron is an essential constituent in the red blood cells, the red blood cell is an oxygen-carrying portion of the blood. oxygen
For oxygen to be adequately transferred to all parts of the body, a sufficient amount of iron will be required.
The same way blood is transferred to all parts of our body, blood also needs to get to our nails
So a change in the proportion of Iron in our body can affect the blood supply getting to our nails and at the same time affect our nail health.
Iron can be found in the foods like beef dark leaf vegetables, eggs, peanuts, and beans.
MAGNESIUM
Yes, another very significant mineral in our body is magnesium which is responsible for chemical reaction in our body. It is responsible for protein production, a very important reaction for our body.
Protein is crucial in our nail growth, and vertical lines in your nails can imply a sign of magnesium deficiency.
For healthy and stronger nails, take food with rich magnesium.
VIlTAMIN C
Vitamin C has been known for boosting the immune system and also aiding rapid healing.
It also helps bone and blood vessels. It is responsible for collagen synthesis, which gives shape and strengthens the nails.
However, this important vitamin c can't be manufactured by the body.
So we get it mostly by consuming food rich in vitamin C such as citrus and other vegetables.
ZINC
Zinc is another important mineral responsible for rapid healing.
It is responsible for the growth and division of cells. In case you don't know nails cell divide and grow rapidly, so as a result of it, a sufficient supply of Zinc is very vital for your nail health. Not getting enough zinc can be seen as white spots on your nails.
Wrapping up,  aside from the above-mentioned vitamins and minerals, there are several other B vitamins, protein, omega 3 fatty acids, and many other minerals responsible for our nail healthy.
A White Smile That Lasts: This Is What to Eat After Teeth Whitening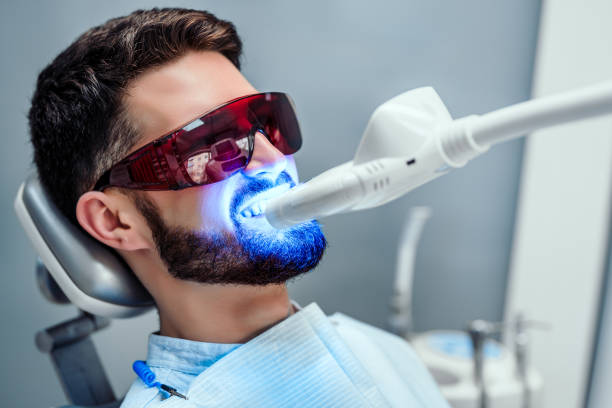 The average American spends over $200 on beauty products and devices yearly, and teeth whitening is no exception.
If you're considering whitening your teeth, you're likely wondering what to eat after teeth whitening. A sparkling white smile requires careful meal planning even after the process is finished.
Follow these meal tips for successful whitening results.
What to Eat After Teeth Whitening
Now that we know what foods to avoid, here are some foods that are good to eat after whitening your teeth. As the name implies, these are primarily white foods that are low in acidity and do not contain pigments or chemicals that can cause stains.
Fish, Chicken, Tofu
Light and lean protein are generally healthy and great after teeth whitening. Beware of bold seasonings and sauces that go well with protein. Stick to white sauces instead.
Rice, bread, noodles
Most grains are safe for white diets. However, be careful with bread and pasta that contain molasses and food coloring. These are often included because they can artificially give bread or pasta a dark look and transfer to the teeth.
White cheese and yogurt
Dairy products are also a good choice, as they contain calcium and other nutrients that are good for your teeth. Skip artificially colored cheese and sweet flavored yogurt. White cheese and plain yogurt are ideal choices to eat after professional teeth whitening.
Fresh fruits and vegetables
Light fruits and vegetables are the staple foods to eat after teeth whitening.
Fruits (pears, bananas, apples, etc.) and vegetables (cauliflower, potatoes, mushrooms, etc.) are not only healthy but also good for your teeth!
Water
Water is the perfect drink for hydration, mouth health, and a bright smile. Water should be the best choice to drink after teeth whitening as there is no risk of soiling your teeth or wearing down your enamel.
Foods to Avoid After Teeth Whitening
Before you dive into that gallon of ice cream, here are a few foods to avoid:
Hard candy & mints. Avoid hard candy and mints as they can cause tooth sensitivity and gum recession.
Acidic fruits. Citruses like oranges, lemons, and grapefruits can cause tooth sensitivity.
Coffee & Tea. Dark-colored beverages can cause staining and discoloration.
Alcohol. Avoid alcohol as it can dry out your mouth and cause sensitivity.
Ice. Chewing on ice can cause gum recession, tooth fractures, and sensitivity.
It is very necessary to know what not to eat after teeth whitening to prevent teeth staining that are the causes of yellow teeth.
Foods to Eat if Your Teeth Are Sensitive After Whitening
Unfortunately, the teeth whitening process sometimes causes sensitivity and other problems. However, certain foods can help to reduce these problems.
Eating hard cheeses, for example, can help to re-mineralize the teeth and reduce sensitivity. Eating yogurt can also help to reduce sensitivity by providing a source of probiotics.
Looking for a Whiter Smile?
If you are looking for a whiter smile that will last, then you should definitely consider changing your diet by knowing what to eat after teeth whitening. It is important to avoid foods and drinks that can stain your teeth. Focus on eating foods that are white or light in color.
For more interesting content, keep browsing our site!