Giuseppe, Creator of ''Alfa Advisor'', talks about the evolution of Online Trading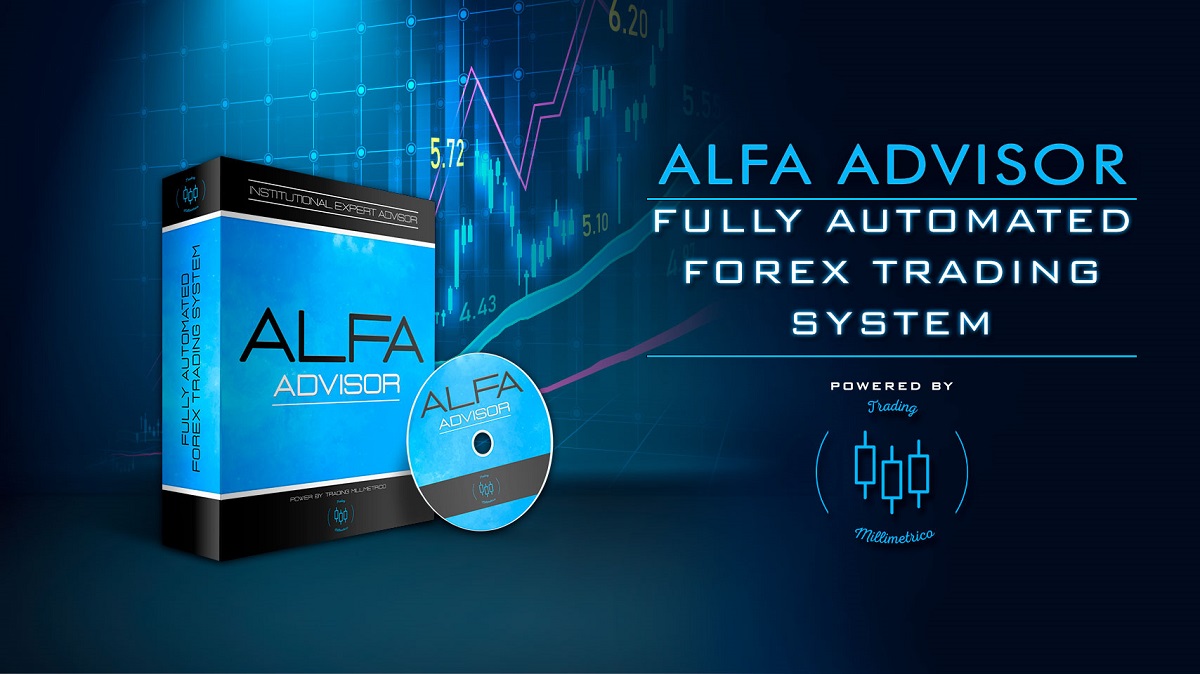 Giuseppe Eros Lana, founders of "Trading Millimetrico" – a trademark registered with the EUIPO and WIPO composed of a team of professionals with decades of experience (and in 3 years listed on the stock exchange) – and "Alfa Advisor" – an artificial intelligence Expert Advisor that has passed hundreds of tests and quality standards with extreme success before being released to the public -.
Giuseppe states with absolute certainty that he "guarantees his products for life" because, in more than 7 years of experience, his customers' dissatisfaction rate is virtually nonexistent, with success rates approaching 100 percent.
Follow on Instagram
Giuseppe Eros Lana, how did you start your career? What were you doing before that?
I started working very early, at about age 14; at 16, however, I left school and began my "career" as an employee in earnest. I did dozens and dozens of jobs, but inside I had strong doubts, like:
"But why do I have to enrich someone else?"
"Why punctually, every month-end, do I arrive with money counted?"
"How do rich people get richer?"
So I decided to start an e-commerce of dog accessories, hoping that would be the best way out of the "hamster wheel". After a few years I was doing very well, but I realized that my own company was enslaving me, so I was going back to the basics.Shortly thereafter I attended a Network Marketing event in Las Vegas and met a person there who told me about Online Trading. I had been enraptured by that world! In fact, after completely immersing myself in the field, after overcoming hundreds of failures, I achieved the success I had been waiting for so long, and my love for Trading literally exploded. So much so, that I longed and imagined myself constantly above a stage speaking as the founder of a multinational Online Trading company…and the dream really came true thanks to my own: "Trading Millimetrico."
Giuseppe Eros Lana and "Trading Millimetrico". Tell us about it.
Trading Millimetrico™ is my registered trademark (as well as a company) composed of a team of Trader and technical experts with over 10 years of experience behind them, carefully selected by me, Giuseppe Eros Lana and working every day to improve and develop what we already offer to the public.
We are fanatical about customer satisfaction and aim for 100% quality in all our services.
Our flagship product is Alfa Advisor™, an artificial intelligence that can trade the markets for you, completely passively.
How does Alfa Advisor work specifically?
Alfa Advisor™, created by myself, Giuseppe Eros Lana and all my staff, as I was explaining earlier, is 100% automatic online trading software that is guaranteed for life.
 Why do I affirm the "guaranteed for life"?
Because it has gone through years and years of testing and quality control to be refined to the highest potential and user experience ever.
The benefits of Alfa Advisor™ are many, among which we find:
Total automation
Free Assistance
It is 100% Customizable
Easy to use and without any constraints
And that is why it makes it a refined artificial intelligence for any purpose.  In fact, our customers to date number over 7900 and are 100% satisfied. I am, in fact, proud to say that we have made life better for thousands of people and help support entire families because of my company, my work (Giuseppe Eros Lana) and to my entire team.