Gladys Marie Lamy: Inspiring Generations, Breaking Stereotypes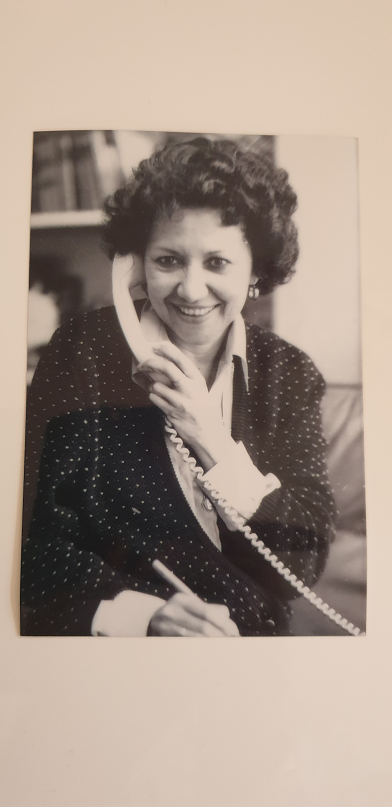 In life, barriers are plenty, and goals may appear out of reach. Then there are those rare individuals whose determination and relentless spirit defy all odds. Among such exceptional trailblazers, one name shines bright – Gladys Marie Lamy. Her story emerges from the annals of history, resonating as a beacon of empowerment and inspiration.
Born on June 18, 1935, Lamy's journey began in an era where societal norms conspired to hold her back. However, she refused to be confined by the constraints of age, race, or gender. Her intelligence, unyielding desire to achieve, and heart pulsating with ambition propelled her beyond the ordinary. She pushed the boundaries with each stride, paving the way for future generations. Today, we embark on an enlightening voyage through the life of England's first female licensed conveyancer, Gladys Marie Lamy, and uncover the riveting chapters that define her legacy.
Lamy's early years testify to her pursuit of knowledge and passion for education. As a qualified teacher, she nurtured young minds in Mauritius, sowing the seeds of wisdom and empowering her students to reach for the stars. But destiny, it seemed, had an even grander calling in store for her.
In the 1980s, Lamy's life took an extraordinary turn. A defining moment arrived when she achieved what seemed an insurmountable milestone – becoming England's first female licensed conveyancer. Breaking through the male-dominated legal profession, she showcased not only her competence but also her unyielding spirit that would inspire generations to come.
Her association with Baron George-Brown, a renowned Labour politician and minister, served as a living example of her caliber, opening doors to enriching experiences and sharpening her expertise. Lamy's dedication and conscientiousness earned her recognition and accolades, garnering the respect of peers and professionals alike.
With over 17 years of experience in the legal domain, Lamy's journey as a licensed conveyancer was unparalleled. Her proficiency and attention to detail earned her a Higher Fellowship of the Institute of Legal Executives (CILEX), reinforcing her reputation as a competent professional in the legal landscape.
But Lamy's story doesn't end there. She ceaselessly pushed the boundaries beyond the legal world. Fuelled by her passion for helping others, she delved into hypnotherapy, becoming an accredited hypnotherapist with a licentiate of the Hypnotherapist Society (LHS). Additionally, her commitment to counseling led her to achieve an accredited educational initiative certificate in counseling affiliated with the Royal College of Nursing.
Glady Lamy's journey transcends the mere sum of her accomplishments. It shows her indomitable spirit, which defied expectations and shattered barriers that once held back individuals like her. As a pioneer who triumphed over the constraints of age, race, and gender, she stands as a beacon of empowerment and inspiration.
By founding her own business, 'Lamy & Co.' in London in 1987, Lamy continued to leave an indelible mark in the legal landscape. Her entrepreneurial spirit and tenacity to thrive as a business owner further showcased her versatility.
Retirement did not halt Lamy's mission to make a difference in the world. As a volunteer advocate for senior citizens in Westminster, London, she devoted her time and expertise to empowering and supporting those in need.
Beyond her professional endeavors, Lamy delved into fiction writing, crafting the book 'Dominic – my Dream' in 2014. Her literary prowess resonated with readers, adding another dimension to her creativity and talent.
To this day, Lamy's influence and impact extend beyond the legal sphere. Her legacy reaches the lives of those she has touched through her volunteering and literary pursuits.
In recognition of her remarkable contributions, Gladys Marie Lamy was elected an Associate Member of the Institute of Directors, affirming her distinguished contributions to the professional community.
Gladys Marie Lamy's journey encapsulates the essence of inspiration, proving that age is but a number when determination knows no bounds. Her story inspires generations, breaking stereotypes and empowering individuals to chase their dreams without fear or reservation. As we delve deeper into her life, we find an awe-inspiring tale of determination, resilience, and triumph, forever etched in the annals of history.