Wake Up To A Glow With Vitamin C And Niacinamide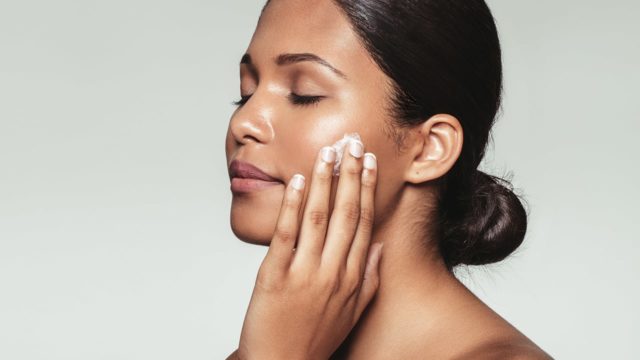 Wake Up To A Glow With Vitamin C And Niacinamide
If you're like most people, you sleep in a completely dark room to get the best sleep possible. But…do you feel like you're not waking up glowing and refreshed? Our skin takes a beating from all the elements of daily living. Exposure to pollutants, sun damage, and environmental stress can wear on our complexion. Fortunately, there is a little-known vitamin duo that makes for a perfect duo in creating healthy skin—Vitamin C and niacinamide. Voibon Skincare helps you get a deep insight into these two and what magic they do together!
How do they both help?
Vitamin C and niacinamide are two of the most important ingredients in skincare. They're also two of the most powerful ingredients for helping you wake up to a glow, so it's no surprise that they're often combined into one powerful product. So how do you use them together?
First, let's talk about vitamin C. It's an antioxidant that helps repair your skin barrier, prevents premature aging from environmental stressors, and boosts collagen production—because who doesn't want firmer, smoother skin? It also increases hydration levels and helps improve elasticity. Well, it is true that some people have reported about growth of acne by the use of vitamin c but this is actually the skin cleansing process. It eradicates all the hidden acne and remove them once and for all!
Niacinamide is another antioxidant (which means it fights free radicals) that also has anti-inflammatory properties—making it great for sensitive or acne-prone skin. It can help calm redness and reduce puffiness around the eyes. It makes your skin look less lumpy and moisturized with an inner glow! Who doesn't want that??
While both of these ingredients are amazing on their own, when used together they work even better! Vitamin C enhances niacinamide's effectiveness while niacinamide improves the efficacy of vitamin C by making it penetrate deeper into your skin cells.
How do we incorporate both of them in our routine?
Waking up to a glow is one of the best parts of your day, but it can be hard to get there. If you're tired of waking up with dull skin, then it's time to try out a new routine.
That's where this Vitamin C and Niacinamide face mask comes in! The combination of these two ingredients has been proven to give you younger-looking skin by increasing collagen production and reducing fine lines. We've got the perfect routine for you!
First, apply a thin layer of product over your entire face. Leave it on for 15 minutes while you get ready for the day.

Next, massage in a pea-sized amount of [product name] into your skin and let it sink in while you shave or put on makeup. This will help to prevent irritation from shaving or priming your skin before makeup application.

After that, apply another thin layer of product. Leave it on for 15 minutes while you drink your coffee or tea (or just sit quietly). The antioxidants in this product will help protect your skin from damage caused by free radicals throughout the day, so make sure you let it soak in!

Finally, finish up with one last thin layer of product before heading out the door!
Conclusion
Vitamin C and niacinamide are two of the most important ingredients in skincare. They're also two of the most powerful ingredients for helping you wake up to a glow, so it's no surprise that they're often combined into one powerful product. While both of these ingredients are amazing on their own, when used together they work even better! Vitamin C enhances niacinamide's effectiveness while niacinamide improves the efficacy of vitamin C by making it penetrate deeper into your skin cells. So, combined usage of these two miraculous ingredients and their products will definitely help you in enhancing the look of your skin and will make it glow with just a few days