Groome Black Head Remover Charcoal Nose Strips Review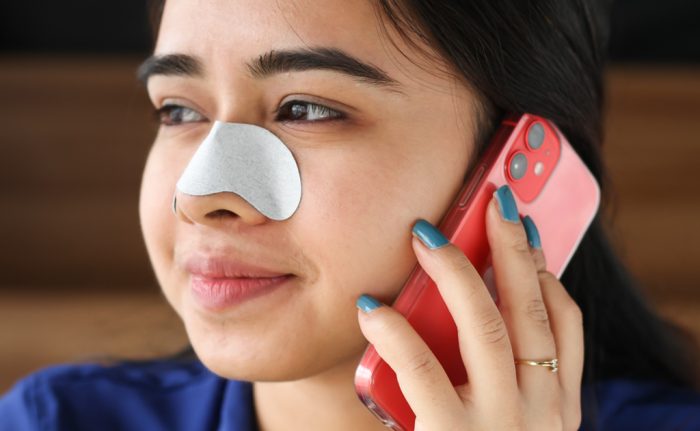 The black granular blackheads on the tip of the nose are very annoying, aren't they? This is a very common skin problem. As a teenager, the problem of blackheads and whiteheads increases with age. Not only for girls, but also for boys, there are many small blackheads on the nose. No matter how smart you dress up, if you have visible blackheads on your nose, it will not look good and your confidence level will go down a bit! Not right? How do I get rid of these stubborn blackheads? It is possible to remove these annoying blackheads in just 10 minutes! Nose pore strip will be the solution easily. Let's find out now.
Why are these blackheads?
Dirt accumulates in the pores of our skin all the time. Usually the oil glands in the T-zone of our face are more active than other parts of the mouth. As a result, sebum or oil production is higher, and due to higher oil emissions, blackheads accumulate there. This is very normal. This problem is exacerbated if the skin is not kept clean and the basic skin care routine is not followed. And this problem is very common in oily skin.
You can easily get rid of these annoying blackheads if you want. I am telling the easy solution now!
Nose pore strip on blackheads removal
We want an instant solution in this busy life. It is not always possible to follow beauty or tips with natural ingredients, right? The readymade solution is the nose pore strip. Very easy to use, deep nose shawls come up and take less time. Many people go to the parlor and pick up the blackheads, which are picked up with sticks, which is very painful. Tell me why you need so much trouble? With Nose Pore Strip you can easily remove blackheads at home. Today I will share a review of my very favorite Nose Pore Strip.
Groome Charcoal Purifying & Deep Cleansing Nose Strip
Many people have already used it, they know how effective it is. Written today for those who have not yet tried it, are worried about removing blackheads, do not understand how to use it. In a word, the best product, BG Life's Easy Solution and what! Now I will tell you why I like using it.
It has the power of charcoal, which works very well in deep cleaning.
The pores are kept clean and instantly the tip of the nose removes all small and large blackheads and whiteheads.
It is easy to use, takes less time and the price is affordable.
How to use?
I usually use the Nose Pore strip 1 day a week. The method of use is very simple. Before applying makeup, you can use it at home during facial time or 1 day a week as per your need. You can carry it anywhere in the bag, the single packet has a Groomy Nose Strip. There is also a monthly packaging of 6 pieces.
1) First you have to clean your face well so that no cream or makeup sticks. The nose area should be well soaked. It is better to wet the nose with cotton or cotton cloth.
2) Now carefully remove the strip from the plastic liner of Groomy Nose Strip. If you gently pull from one corner, it will come up.
3) After opening, put the black side along the nose and press it. The white side will be on top. Since the product is designed according to the shape of the nose, you will understand how to fit the nose.
4) Wait 10 minutes and remove gently. Bye, bye Blackheads! After taking it, you can see that the black side is full of blackheads and whiteheads. He pulled out all the impurities like a magnet, as you can see in the picture.
5) Now wash your face and nose well and apply moisturizer of your choice. Look in the mirror, it looks very fresh and all the blackheads are gone! Blackheads are one of the biggest obstacles to getting beautiful glowing skin. Why go around with this problem? When the instant solution is right in front of you.
I hope today's article was helpful for you. I bought the nose strip from shop.sajgoj.com. Cosmetics has two physical shops, one located at Jamuna Future Park and the other at the Border Reserve. You can also buy from there if you want. Or you can order online at home. So far today.