Heather E. McGowan: A Work Strategist Guiding Organizations Through the Fourth Industrial Revolution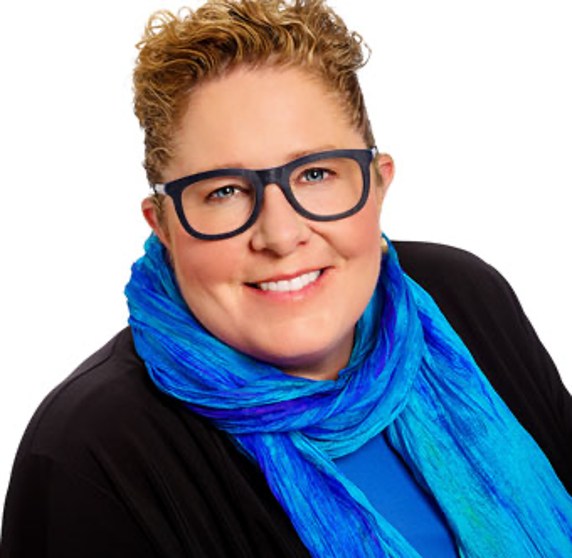 As we move into the Fourth Industrial Revolution (FIR), the pace of technological change continues to accelerate, and it's essential that employees keep up with the latest advancements in order to remain competitive in the job market. But why is this training so important?
Firstly, let's consider the impact of the Third Industrial Revolution (TIR). The TIR saw the widespread adoption of digital technologies and automation in manufacturing, which required workers to have new skill sets. According to the World Economic Forum, the TIR resulted in a net loss of 5 million jobs in advanced economies alone, and many of these jobs were low-skilled positions that were replaced by automation. This highlights the importance of training employees to develop new skills and remain relevant in the job market.
Now, let's look at the FIR. This revolution is characterized by the integration of physical, digital, and biological systems, and it's expected to have an even greater impact on the workforce than the TIR. According to a report by the McKinsey Global Institute, up to 375 million workers worldwide may need to switch occupational categories and learn new skills by 2030 as a result of the FIR. The report also highlights that the demand for technological skills, such as programming and data analysis, is likely to increase significantly.
So, what can employers do to ensure that their workers have the necessary skills to keep up with technological change? Providing ongoing training and development opportunities to employees is an important way to help them keep up with the latest technological advancements. However, it's equally important to choose the right trainers who can provide high-quality training.
One example of an exceptional employee trainer is Heather E. McGowan, who has been widely recognized for her expertise in the future of work. Heather is frequently quoted by Pulitzer Prize-winning NYT columnist Thomas Friedman, who describes her as an "oasis" when it comes to insights into the changing nature of work. Heather's training sessions are designed to help employees and leaders alike prepare for jobs that do not yet exist.
McGowan's career began after completing her BFA in Industrial Design from the Rhode Island School of Design in 1993; she worked for a number of well-known brands in the medical, sporting goods, and consumer product industries as a design strategist. Later, she moved on to consulting and investment banking, where she played a key role in the creation of the Kanbar College of Design, Engineering, and Commerce at Philadelphia University.
After serving in various roles at several universities, McGowan began focusing on helping organizations understand and prepare for the changes in the world of work. Her keynote speeches have been sought out by a wide range of audiences, from start-ups and government organizations to Fortune 100 companies like Microsoft, Google, and Facebook.
McGowan's insights on the future of work have been featured in the New York Times and other major media outlets. She also serves on the advisory board for Sparks & Honey, a New York-based agency that focuses on the future of brands.
Furthermore, McGowan is not only a sought-after speaker, but she is also an accomplished author who has written books for the purpose of training employees to adapt to the future of work. Her first book, The Adaptation Advantage: Let Go, Learn Fast, and Thrive in the Future of Work, published in 2020, provides practical strategies for individuals and organizations to navigate the rapidly changing world of work. The book quickly became a best-seller, ranking third in business management books on Amazon and being named among the best business books of 2021 by Soundview magazine.
In 2023, McGowan published her latest book, The Empathy Advantage: Leading the Empowered Workforce. This book aims to equip leaders with the necessary skills to create a culture of empathy in the workplace, thereby enhancing employee well-being, creativity, and productivity. The Empathy Advantage has already received critical acclaim, being named one of the top ten business books to read in 2023 by Business Chief and a finalist for the Next Big Idea Book Club.
In addition to her writing, McGowan has been recognized as a thought leader in the fields of education and workforce development. In 2017, LinkedIn ranked her as its Number One Global Voice for Education. She has also served as a faculty member at the Swinburne University Centre for the New Workforce in Melbourne, Australia, since 2019.
Over the course of her career, McGowan has dedicated herself to empowering individuals and organizations with the tools and mindset necessary to thrive in an ever-evolving work landscape. Her unwavering commitment to the importance of continuous learning and adaptability has inspired countless audiences worldwide, leaving an indelible mark on the future of work. It is clear that her impact will continue to be felt for many years to come as she remains at the forefront of the conversation surrounding the future of work.