Helpful Tips For Solo Women Travelers To Find Safe Hostel In Delhi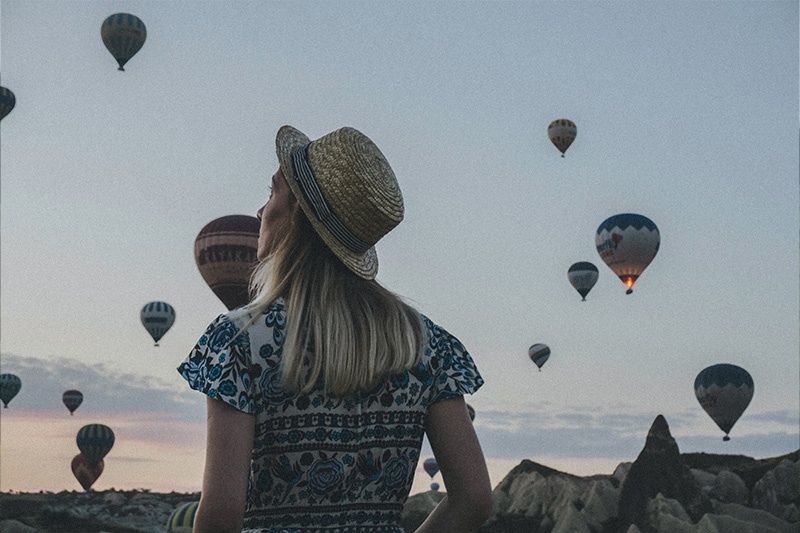 While travelling is often associated with family, friends, and groups, solo travelling is a novel yet exciting concept. A lot of people these days are opting to travel solo. If you are women planning to travel solo to Delhi, you might be concerned about where you would stay. Hostels are a great choice for solo female travelers. Apart from student hostel in Delhi, you can also find hostels for travelers.
Many women have shared their experience of feeling safe in a new city in hostel as they are many people around. Based on the size of the hostel, there can be several other travelers along with you in the hostel. Even if you choose a private room, there will be people around and new friendships are bound to happen.
Let's have a look at some tips that will help in finding safe options for womens hostel in Delhi:
It is good if they have a website
If they do have a website you should check the information provided about rooms, facilities, payments, refund, etc. After all, you don't want any surprises after reaching the hostel. If the website is disorganized, outdated, or not updated well, you should look for another option. A professional and well maintained website is a reflection of diligence and you can expect some commitment from them.
The next thing to be done is reading the reviews about the hostel on the web. You might also find reviews and feedbacks on social media if the hostel has an account on social media platform. You can also cross-check other sites such as booking. com or tripadvisor for the reviews. Customers share their first hand experience as well as the pictures which offer a realistic take on the hostel. You will also get to know about the services, amenities, cleanliness, sanitization, safety, and other details.
Quora is also a nice place to ask questions about a hostel. You will find genuine reviews and suggestions there. Some people might also offer recommendations of good hostel for women solo travelers in Delhi.
Look for these things in reviews
When you are going through reviews on any platform, you must have a look at following aspects:
– Look for high ratings for safety and security as well as customer service and cleanliness.
– Total number of reviews and positive reviews out of them.
– Pay attention to reviews by solo women travelers.
– Look at reviews posted within past 6-12 months.
– Observe the revert from the management as it shows they are paying attention and actually care for the guest.
– Special mentions about safety and comfort.
Look out for the red flags
While you scrutinize the reviews you should always look for some red flags. Some of them are low number of reviews, more of poor ratings, fewer reviews by solo travelers, unresponsive management, and several mentions of poor safety or cleanliness.
Choose a hostel in central location
As a solo women traveler it is better to stay in a hostel in central location of Delhi as you will easily have access to transportation facilities, shops, malls, restaurants, grocery stores, and other necessities.
Don't let cheaper rates fascinate you
Even if you are a budget traveler, you should not simply choose a hostel with cheapest price. It is worth paying few extra bucks for good amenities, safety, and central location along with other factors that you might prioritize.
Even after all the research if you are not convinced upon reaching the hostel or your gut feeling is not positive about the place, its normal. You should walk away and look for another option. Never compromise with a place that you are not convinced about. Your safety and comfort are more important.
When you step out of your city to travel solo in a new place, it is better to have some extra money or credit card with you. Even if you are travelling on a budget, you should have some emergency funds with you. This will help in dealing with unexpected costs or finding a new hostel if required.
Discuss about your needs and expectations
Once you reach the hostel, check if it is exactly as descri.bed on the website. If you need something more in addition, discuss with them. They should be able to meet your genuine expectations.
These tips will help in finding a safe hostel and making your trip enjoyable and stress free. Delhi is a lovely city to explore as a tourist. You will enjoy even as a solo traveler. The people here are warm and welcoming and the food is to die for and how can you miss the street shopping options. Happy Exploring!