Homemade 8 Beauty Products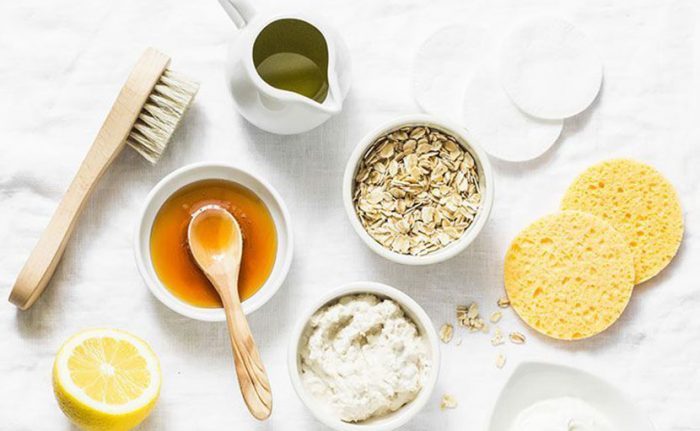 New types of beauty and makeup products are constantly coming into the market. And we beauty and makeup lovers are jumping on it. The price of those products is also not low. As a result, our wallet is empty! If I say, from today you can make 8 beauty products at home if you want and you can also save some money. But how is it? But how? Let's face it – most beauty products can be made at home and will work just like store-bought products.
Spell 8 beauty products while sitting at home
1. Makeup remover
After applying makeup, it is very important to remove it properly. Because, if the makeup is not done properly, it is not uncommon to see different types of problems on the face. That's why we buy Mycela water or cleansing balm at a high price. Come on, don't know how to make a makeup remover at home.
Take some pure water in a bottle and mix it well with 2 teaspoons of coconut oil and half a teaspoon of clear face wash. Yes, your makeup remover is ready.
2. Toner
Toner is very important in a skincare routine. We spend a lot of money to buy that toner. If you want, you can easily make toner at home.
You can easily make a toner by mixing lemon juice, mint, cucumber juice etc. with rice water or rose water. Best of all, homemade toner will be completely natural and chemical-free.
3. Lip scrub
Now, we are all fans of liquid lipstick. However, using Daily Liquid Lipstick makes the lips very dry. Dead skin rises. This is why scrubbing the lip is very important. Lip scrubbers on the market are very expensive. Better a poor horse than no horse at all.
You can easily make a lip scrub by mixing sugar with olive oil or coconut oil. If you want you can add a little honey.
4. Shit mask
Shit masks have taken a good place in skincare nowadays. All the good quality sheet masks available in the market cannot be used more than once, so they are expensive! So it is better to increase it. And if you make it at home, it will be chemical-free.
Compressed sheet masks are available in the market nowadays. Which are many in one packet at a low price. If you buy such a packet, you can use it for a long time. Mix aloe vera gel, green tea in a bowl. You can also do it with coconut milk if you want. Mix these well and dip them in a compressed sheet mask. Then remove the mask and apply it on the face. Busy!
5. Dry shampoo
Those whose scalp is oily and do not get time to shampoo every day or dry shampoo is very useful, but if you want to buy a bottle of dry shampoo, you have to spend a lot of money. And if you want to make it at home, you only need cocoa powder and cornflower.
In a bowl, mix 2 tablespoons of cornflour with 2 tablespoons of cocoa powder. Yes, your dry shampoo is ready. If you want, you can also use baby powder as a dry shampoo.
6. Nail polish
We have different color nail polish in our collection. But when you go to a program, you see, you do not have a nail polish matching the color of the dress. What to do then?
Take a clear nail polish and take the color eyeshadow of your dress. Powder the eyeshadow well. Now pour the eyeshadow in the clear nail polish. Once you put a toothpick inside the nail polish and mix it well, your nail polish is ready.
7. Body butter
There is no comparison to body butter to keep the skin soft and smooth. The body butter on the market are quite expensive, so you can make them at home.
In a heat-proof container, melt half a cup of shea butter, 4 tablespoons of coconut oil and 4 tablespoons of beeswax in the microwave or double boiler. Then lower it and mix the essential oil of your choice. Now pour the mixture in a lid. Your body butter is ready when it gets cold.
8. Tinted lip balm
Lip balm is used for lip care. If a little light color is added to the lips, then it looks good. Let's make a chemical-free lip balm at home.
For this, 50 ml. You need beetroot juice. Take the beetroot juice in a container and thicken it in the oven. So that the extra watery feeling goes away. Now, add 2 tablespoons of Vaseline in it. When the Vaseline is melted, mix it well with the beetroot. Take the pot out of the oven and pour it into a small container. Yes, your tinted lip balm is ready to use when it's cold.
This is how you can easily make 6 beauty products at home and use them. These are no less than the products of the store in any part. Hopefully, you will get a lot more help.