How Bed DRS Transforms Lives Through the Perfect Mattress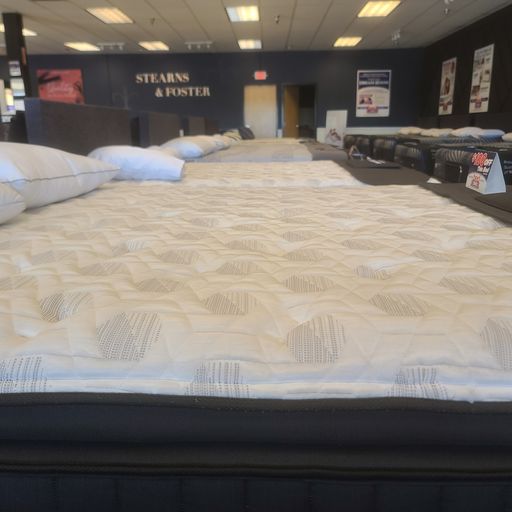 A good night's sleep is the foundation of a healthy and productive life. Yet, many underestimate the profound impact the right mattress can have on our overall well-being. In the heart of Arizona, a local business called Bed DRS is dedicated to enhancing the health and lives of its customers through the transformative power of a superior sleep experience. With personalized attention, a wide selection of significant brand-name mattresses, and a team of experienced Sleep Consultants, Bed DRS empowers individuals to take control of their sleep and unlock the key to a healthier, more fulfilling life.
Personalized Attention: Your Sleep, Our Priority
At Bed DRS, they understand that choosing the perfect mattress can be overwhelming. With so many options available, it's crucial to have expert guidance to make an informed decision. That's why Bed DRS offers the dedicated assistance of in-house, qualified Sleep Consultants. These professionals bring years of expertise, professionalism, and exceptional customer service, ensuring every customer receives personalized attention and care.
The Showroom Experience: State-of-the-Art Technology
Bed DRS takes mattress selection to a new level with its state-of-the-art pressure mapping technology. This cutting-edge approach helps identify the ideal mattress for each individual by analyzing pressure points and body alignment. Customers are encouraged to take their time, relax, and test various mattress options in the comfortable Showroom. Bed DRS believes that finding the right mattress is not just about a sale but about ensuring that its customers experience true comfort and satisfaction.
Wide Range of Renowned Brands: Your Sleep, Your Choice
As a testament to their commitment to offering the best for their customers, Bed DRS carries an extensive selection of significant brand-name mattresses. With options ranging from Tempur-Pedic, Stearns & Foster, Sealy, Southerland, and Aireloom, the choices are diverse to cater to every sleep preference. Whether you prefer the contouring support of latex, the traditional feel of innerspring, or the flexibility of an adjustable bed, Bed DRS has a mattress to suit your unique needs and budget.
Local Roots, Exceptional Service
Being a local business, Bed DRS takes pride in its roots and treats customers like neighbors, providing genuine care and attention. The experienced Sleep Technicians, with a combined experience of over 90 years, understand the local community's needs and strive to foster lasting relationships with their clientele. When you walk into Bed DRS, you're not just a customer; you become a part of their extended family.
Sleep Well. Live Well.
And above all, the mantra of Bed DRS, "Sleep Well. Live Well." encapsulates their ultimate goal—to empower individuals to live healthier, more fulfilling lives by improving their sleep quality. They firmly believe that a well-chosen mattress is the key to unlocking the potential of a restful night's sleep, leading to improved physical health, enhanced mental clarity, and increased productivity throughout the day.
Choosing the right mattress is an investment in your health and well-being. With its local presence and dedication to personalized service, Bed DRS has emerged as a game-changer in the Arizona market, transforming lives one good night's sleep at a time. Their commitment to providing the best discounts on significant brand-named mattresses, expert guidance from Sleep Consultants, and state-of-the-art technology ensures that each customer finds the perfect mattress. So, take control of your sleep, visit Bed DRS, and unlock the transformative power of a superior sleep experience—Sleep Well. Live Well!