How Can Life Insurance Help in Retirement Planning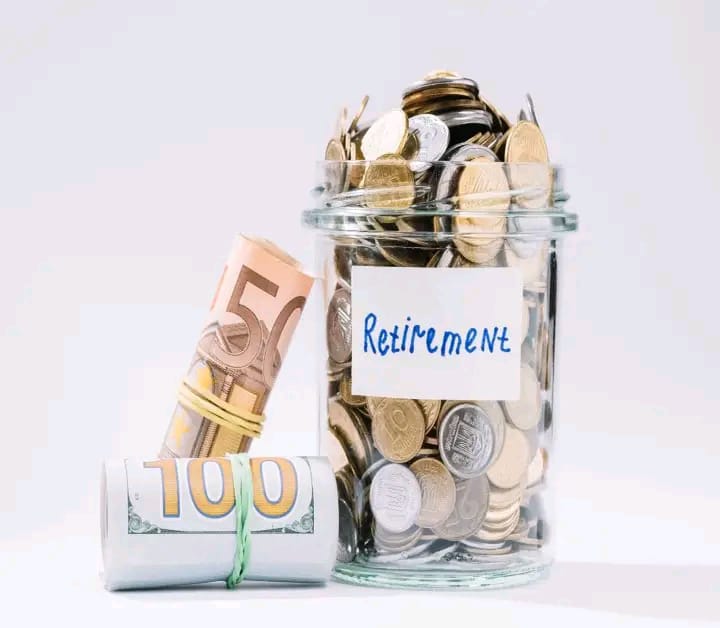 Worried about retirement? With this plan, you might have enough for a world tour!
Although the retirement age in India is set at 60 years, a typical Indian wants to retire from active working life at the age of 56. Indians are also becoming more conscious of the need to save for retirement and begin saving when they reach the age of 29. However, they can only save 50 lakh to 2 crores, which may be insufficient after 30 years, given the rate of inflation and other considerations.
A life insurance company can help you plan for your retirement and should be a component of your overall financial strategy. It may not only help you save for your old age, but it can also safeguard your loved ones in your absence.
How Can Life Insurance Help in Retirement Planning? 
If you are wondering how a life insurance company can help you in retirement planning, here are some things to know:
1. Offer regular income in retirement
There are several sorts of life insurance plans that provide you with a consistent stream of income throughout your non-working years. They supplement your salary and guarantee that you have financial assistance in your later years.
Retirement/Annuity plans are appropriate for all retirees, regardless of income level, since they turn the funds you contribute in the form of premiums into a regular lifetime income. Furthermore, most retirement plans include loyalty enhancements and incentives that increase the corpus of your retirement fund.
2. Life insurance policies are low risk
Retirement is not the same as your working years. When you don't have an active source of income, your risk tolerance plummets dramatically. Because you only have a limited amount of savings, it is critical that you use them appropriately to avoid losing money due to market volatility.
Retirement plans are a kind of life insurance plan that offers the security of term plans while also assisting you in the accumulation of wealth. Payouts are often guaranteed with such plans, allowing you to live stress-free, knowing that you have enough money to pay your expenditures.
3. Follow a disciplined approach
It is common knowledge that the sooner you begin investing, the more time your money has to grow. Retirement plans operate in a similar manner. Combine this with the fact that with retirement plans, you must pay premiums on a consistent and disciplined basis, allowing you to ride out the ups and downs of interest rates and the markets.
This can assist you in developing a sizable corpus to sustain your lifestyle even after retirement, as well as a safety net in the event of financial exigencies. Such plans also allow you to choose your premium payment period and how you want to receive your rewards after you retire.
4. Makes You self-reliable
It is always smart to be financially independent and have your own fortune to rely on during your retirement years, regardless of how well your children are doing. A life insurance policy might be your retirement companion and help you become financially self-sufficient.
5. Help you with medical expenses
As you become older, your health may deteriorate. Medical bills are the greatest source of anxiety for the majority of retirees. Life insurance payments might assist you in covering these costs. Not only can life insurance aid in medical crises, but it can also help you acquire the preventive care you need to maintain a healthy life beyond retirement.
6. Lets you save on tax
Life insurance policies provide many tax advantages under Sections 80C and 10 (10D) of the Income Tax Act of 1961. These may assist you to maximize your retirement savings while significantly lowering your tax output.
Type of Life Insurance Plans That Can Maximise Your Retirement
Here are a few ways that you can utilize to maximise your savings for retirement by choosing a life insurance policy from a life insurance company that suits you.
1. Unit Linked investment plan (ULIP) 
A ULIP provides two functions: insurance and investing. Your yearly premium has been split in two: half of it is used to provide you with life insurance, while the other portion is invested in capital markets.
Investors may choose debt, equity, or hybrid funds based on their risk tolerance and even swap from one fund to another. This investing instrument not only offers financial stability to your family throughout the term of your life insurance policy but it also assists in the creation of wealth from money invested in the market.
2. Endowment plan
A life insurance policy like this not only protects the insured person's life but also enables long-term investments. The policyholder may get a lump sum payment at policy maturity if he or she lives beyond the term of the policy. This might be used to support their retirement, as well as other life events such as a child's marriage, property purchase, and so on.
If the insured dies within the policy's term, the lump sum benefit is given to the insured's immediate family or nominee, as specified. An endowment plan enables you to save while keeping your financial objectives in mind, while also knowing that your life is protected. It is an excellent wealth-creation instrument for investing in long-term goals such as retirement.
3. Pension plan
These are the cheapest life insurance policies, often known as retirement plans, and have two separate periods in their existence. The first stage occurs when the investor pays a premium during the policy's duration. This premium is invested in market securities by the firm, and your money increases as capital accumulates, and wealth is created.
In the second phase, when the insurance has matured, you may receive a certain amount on a monthly or quarterly basis, depending on your preference. These plans provide a consistent income stream and are ideal for retirement savings since the age for getting an annuity on your investment is set between 50 and 70 years.
Are you worried about retirement? With the Canara HSBC Life Insurance plans, you can rest easily knowing that you have enough money saved to take a world tour. With Canara HSBC Life Insurance, you can have a steady income during your retirement years, as well as have the peace of mind of knowing that you're taken care of. So, check the Canara HSBC Life Insurance plans today!
Wrapping It Up
Canara HSBC Life Insurance is an excellent alternative for retirement investment planning since it is low risk and has the ability to make you financially secure in your old life. Furthermore, they are highly adaptable, having configurable features that will suit the majority of retirees or those preparing for retirement.