How Cloud-Based Technology Revolutionized the Photo Booth Industry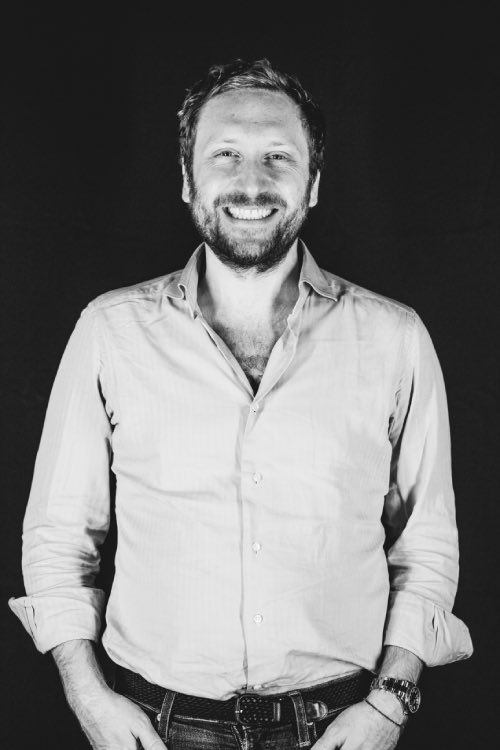 Marc Elkiner is the man who revolutionized a mom-and-pop business into a multimillion-dollar enterprise.
In 2013, Elkiner had an idea that he could change the face of the photo booth. His grand plan? To give the iconic passport photo-taking machine a new image and a solid infrastructure.
The result was after starting the business with his business partner Sidney Valenta with
just USD 20,000, sharingbox is now in 10 different countries and has achieved a revenue of over USD 20 million a year in six years.
The partners sold the company in 2020 for a sizeable sum but are still involved with its management. 
Marc says: "We never took external capital until much later, which I am proud of. We started with a small idea and made it into a big success. Yes, it may be small compared to other industries, but no one had done that before in our industry."
Elkiner had the credentials to succeed. He graduated Suma Cum Laude from Boston University and started his career at the luxury jeweler Harry Winston. At 24, he was running multimillion-dollar budgets across three continents.
He has an MBA from INSEAD (Institut Européen D'administration Des Affaires), the world's leading and largest graduate business school.
Sharingbox was conceived when Sidney, his partner, was working on a project to try and encourage engineers to work for a meat processing company.
Marc says: "No one wanted to work there. We were trying to create something to make the company fun and interesting.
"Sidney came across a photo booth machine and thought it could be a way to encourage people to put some cool images on the Internet."
They bought a machine from China: "When it arrived, it wasn't great! But we used it, and it worked," says Marc.
Their concept worked so well that Marc got an email from the leading hardware company in France – Leroy Merlin: "They asked for 25 machines to rent. We only had five. I thought it was a fishing expedition from a rival company at first! Then we discovered it was real, and when we told them we could help, they asked for 50.
Leroy Merlin eventually needed 134 machines for their rollout. The deal was worth just over 
USD 345,000. Marc knew they would make it work.
They did everything independently, even driving across Europe and working through the night to fulfill the order. The steep learning curve made Marc realize they needed to change the machines so they could fit in smaller vehicles.
Marc realized they also needed to revamp their photo booth to make it more portable: "We decided to build it in a way that anybody could move it. And then we knew we wanted it to be good-looking as well. We wanted something that was sexy," says Marc.
They created a portable photo booth that looked good, was reasonably priced, and anyone could put it together.
Marc says: "People would come to the office, get their machines, and then go to their weddings and assemble their photo booths by themselves.
However, it was making the technology cloud-based which was the real game changer: "I realized we didn't need to use machine software," says Marc. "We built the software on a computer, exported it to the cloud, and downloaded it onto the unit. So we didn't need to be with the unit anymore. 
"That changed everything because one person could build configurations for hundreds of events without being next to the machines. It changed the game for us."
Sharingbox could now offer clients multiple concepts and backgrounds at their events due to Marc's expertise.
Fast forward to now, and the company has worked with Burberry and Ferragamo on their perfume launches and installations. 
Marc says: "We've worked with everybody in the luxury sector, which I am very proud of. All those beautiful companies were comfortable using our products versus other producers because we had a design approach.
"Our photo booth wasn't bulky, big, or ugly, and it didn't stand out. But at the same time, you could make it stand out. We could brand everything, so it became a part of a client's environment. That  was a huge decision we didn't know at the time."
Marc's forward-thinking revolutionized the face of photo booth marketing. However, in 2018 after what Marc says was a "terrible year," they decided to change tac: "We were selling a lot and doing a $20 million turnover, but we had a very bad bottom line, recalls Marc.
"We re-engineered completely and changed our identity. We became content creators. It was a significant transformation and restructuring of the business when we started selling setups instead of units," he adds.
As a result of his exemplary expertise, Marc is invited to participate in a number of roundtables and speaks at photo booth events.
He now sits on panels for the Photo Booth Expo in Las Vegas, the largest of its kind in the world, every year.
Marc says: "We deliver a presentation explaining what we're doing. I have had many people write to me: 'We've changed our work based on what you spoke about. We're
doing better, cutting our costs, and more profitable. As an industry leader, you want everybody to get better."