How could a business stay relevant – all time, into the future?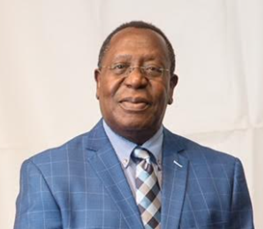 We all need to work on making your company a profitable asset in the market. Many startup businesses lose their success because of the failure they face at the start and after their breakthrough. No matter how good of a sales and marketing team you hire. Staying relevant in the corporate world has never been a piece of cake.
To make your business relevant with the test of time, here are a few things you can do to make your business flourish and to be sustained:
Keep your company updated with the new trends.
We all know that staying contemporary is the key to the success of many fortune 500 companies. If we evolve with time, we may become the next big thing. Try to hire innovative people and individuals with a broader picture of the future.
Study your competitors.
To compete in the corporate world, you must analyze every little detail about your competitor. Do not try to pull their leg or start to copy them. Instead, learn how they deal with their clients, sales, and what is the thing making them rise in the business.
Stay in present
Rather than thinking about the future clients and mistakes you have madewith past clients, try to stay in the present and work on the things that require your current attention. Find flaws that have led your startup business to have low sales; instead of making a big target, make small goals and work on them.
These are a few pieces of advice that you should follow. Otherwise, go towards business coaches and consultants. In the 21st century, they are the most relevant to go to if you are new to the corporate world. One such business coach is Solomon Babajide.
Solomon Babajide is an accomplished management practitioner with over 45 years of international experience. He was Chief Executive Officer at one of SEABOARD CORPORATION's largest non-petroleum American investments in Nigeria, West Africa, and Group Coordinator at SEABOARD GROUP, Nigeria.
Solomon was on multiple international boards – in diverse industries, including manufacturing, finance, and service: for-profit and non-profit. He is acknowledged as specializing in starting organizations, raising them to successful operational levels, and providing direction to management executives that continue to sustain them – most times under his supervision.
Solomon retired as Group Coordinator from Seaboard Corporation's Nigeria operations (Life Flour Mill Limited, Top Feeds Limited, and Delta Packaging Company Limited) in 1998. Still, he continued to offer his extensive management experience as a coach to several business initiatives – locally and internationally.
Solomon Babajide has attended high-level management courses designed for Chief Executives. he is a Fellow of the Association of Business Executives of the United States of America, an Executive Council Member of the American Institute of Management, a Member of the British Institute of Management, Member of the Nigerian Institute of Management and Chartered Institute of Administration.