How Do Brands Make Reliable and Memorable Custom Unboxing Experiences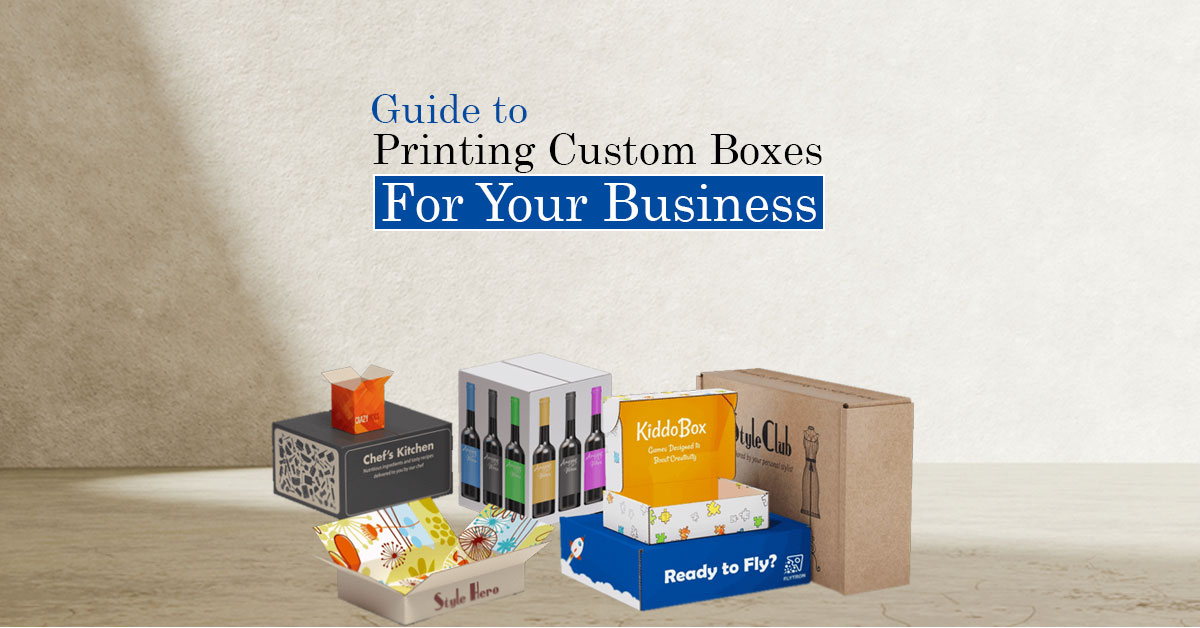 Custom packaging boxes are becoming a trend in the packaging industry. With many brands starting to take notice of this. It's important to know how they can create reliable and memorable unboxing experiences for their customers. In this blog post, we will discuss what makes custom packaging so appealing, as well as some benefits you may not have considered before! 
Properties of Custom Packaging making the Unboxing Remarkable
Brands can make reliable and memorable custom unboxing experiences by using a variety of materials, such as paper, cloth, or plastic.

 
A sense of mystery is created when the box is not immediately visible to the customer.

 

To create an engaging experience for customers. Brands should include personal touches on their packaging.

 

Companies that offer personalized content will be more likely to engage with their customers. It stands out in comparison to other companies that do not provide this service.

 

If the customer likes the brand, they will remember it. They'll like it when they open it and can see what's inside.

 

When you buy things, they give you a good package. Sometimes they give it to you in the store, and sometimes they send it to your house. 

 
When it is sent to your house, they put a label on the package with your name on it. This helps make people feel good because then they know that this is just for them and that the company cares about them.

 
The most important thing about these types of experiences is to be consistent. That way, the customer won't get disappointed when they open up another package from you. 
When it comes to marketing, few things are more powerful than a memorable experience. Brands are giving their customers an unforgettable experience by adding custom packaging to the products. Custom wholesale retail packaging boxes are becoming more and more common for startups as well as big brands alike. It is why I wanted to write this blog post. 
What is a custom unboxing experience?
A custom unboxing experience is when a product arrives in customized packaging. It can be as simple as including your company's logo on the outside of the box. By adding stickers to boxes with "fragile" labels or personalizing each individual item that comes out of the package. 
Why are brands making this trend?
There are many reasons why companies have started using custom unboxing experiences for their products and services! Here are just some benefits you may not have considered before: 
Helps consumers become more engaged:

When they open up an exciting new product from your business, it will help them feel even closer to what they purchased! They'll love feeling like part of a special club where only members get access to these cool activities.

Gives them a reason to share their experience:

When they open up something especially cool, it will give consumers the inspiration that they need to post all over social media! They'll want to show off how much fun they had with these products or services.

Increases brand awareness:

It gives you another opportunity for sharing what your organization does and why people should choose you instead of others! Consumers love discovering new businesses, so this is an easy way for them to learn more about who you are.
With so many good reasons for companies to use a custom unboxing experience. There really is no better time than now to start using this trend too. What do you think? Is your company ready to create memorable customer experiences? 
The benefits of a reliable and memorable custom unboxing experience
Increases customer satisfaction: Consumers always appreciate it when they feel like you've gone that extra mile to give them something really special. It shows that your organization knows how to delight customers and keep them happy! 
Custom unboxing experiences are a great way for companies to show their consumers just how valuable they are. With so many benefits, what do you think? Are you ready to start creating memorable customer experiences today? 
You can visit https://stampaprints.com/retail-packaging/ for more details regarding custom retail packaging boxes. This clearly shows just how important custom retail boxes have become in today's society. 
The best way to grow awareness about your products or services is to use custom unboxings. This will give people an idea of what you do, and they might want it. It will also make people happy! 
Tips on how to make sure your customers have a great time with their new purchase
Give them a call right now to welcome them!

 

Put an unexpected extra little gift in there too. They will love it and appreciate the time you took for this special occasion.

 
Include some other goodies like stickers, pamphlets, or maybe even another product (this one isn't free).

 
Companies will pack their boxes with more gifts. Customers are happy that they got even more stuff. You can also do it on social media sites like Facebook and Instagram to make your posts stand out from the others. 
Difference between custom boxes and traditional boxes
Customers will open the box, take out everything inside and start using their new product right away! 
Custom boxes are better as compared to traditional boxes because they are more memorable and look like gifts. 
You should also include the custom unboxing video on your website so that people who visit it can get to know about this experience too! 
Customers will appreciate you for spending time creating their own special box filled with amazing goodies just for them. Try doing something similar by including some extra present or even a freebie inside the package itself. 
People love getting packages that are different than what they normally see. They would be happy if you did this in front of friends at a party or event. You can use social media websites like Facebook and Instagram to send messages to people. You can tell them about your great product! 
Conclusion
Get the best wholesale, retail packaging boxes from printer companies near me. To make a memorable and reliable custom unboxing experience for customers, you need to follow these three steps. First, start with the outer packaging design that is colorful enough to catch your customer's eye but not too bright or garish in appearance. 
Next, you want to include some sort of promotional item inside the package, which might be an exclusive key chain or T-shirt branded with your company logo. 
Finally, it would also help if there was something unique about how this product arrives at their house, such as them having to break through a surprise container like a cake box before they get their new gadget out of the box.