How Health And Nutrition Industries Are Booming These Days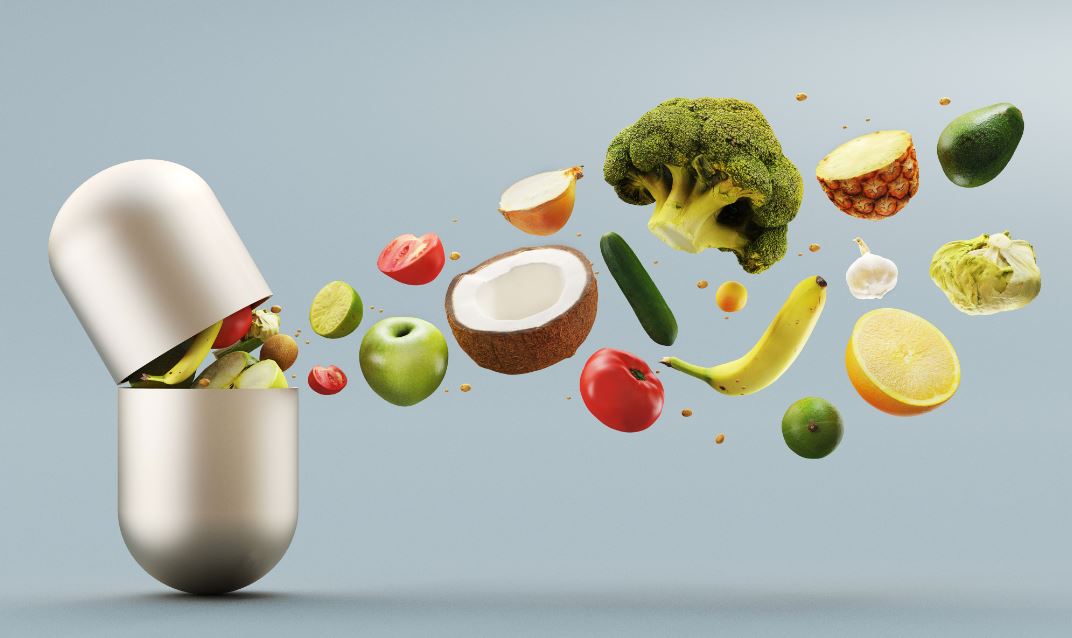 Since the emergence of the Coronavirus, people have become more aware of the importance of a healthy lifestyle. Pandemic has had socio-economic and psychological repercussions, leading to an increased emphasis on health.
Now more and more millennials are changing the way they live, but in the products that they choose to buy. Even establishments like gyms, fitness clubs, and yoga studios are adapting gym software systems to improve their processes and their quality of service.
A HealthFocus International's 4th Qtr. 2020 survey showed that a majority (46%) of consumers surveyed had taken greater control of their health. Since the pandemic, they improved their diet (38%) and their activity level (28%).
Because of a shift in recent years toward more health-conscious eating, the health and nutrition industry is experiencing rapid growth.
Here is how Health and nutrition industry is rapidly growing –
When the pandemic was peaked, people were told to stay at home and avoid physical activity. This took its toll on their health as they had no choice but to get used to being mostly inactive inside. The main changes in their lifestyles included further disruption of sleep cycles, overcrowded households due to many moving in together for companionship and protection from the disease, a decline in physical activity that had long term effects on their health along with the previously mentioned effects during this period.
Less active lifestyle can cause health complications. Increased stress levels combined with a less active lifestyle can negatively affect one's overall health and wellness. And research shows that prolonged stress and less active lifestyles in men can lead to serious health problems.
In 2020, people in the U.S. who have a favourable attitude toward fitness will outnumber those who consider themselves athletes by more than 2 to 1. They will continue to propel the growth of the sports nutrition market to new heights.
Men health & nutrition – 
Men's health is important, and maintaining your health is essential to keeping your mind and body functioning properly for years to come. As a man grows older, some changes begin to occur in the way his body works. Suppose you don't take care of yourself. In that case, you could be putting yourself at risk for various serious illnesses and conditions that can significantly affect your quality of life.
Men, who have constantly been busy at work or exercising, sometimes find it hard to find healthy and nutrition-rich food. To form a healthy lifestyle, they are recommended to shift to health supplement pills that can help them live a healthy life, such as Cenforce 100, Cenforce 150, fildena and Vidalista 20.
An Innovative Breakthrough in Nutritional Supplements
People are now more aware of the benefits of nutritional and health-care products. Because there is a paradigm shift in the way people work, they prefer to take supplements to meet their daily requirements.
As people integrate organic and natural additives into their daily life routine, supplements have grown.
This pandemic has shown the world that we are vulnerable to many intransient diseases or viruses therefore, people are trying to immunize themselves in every possible way.
Technology driven wellness – 
The latest technologies are also contributing to the needs of an increasing number of health-conscious consumers.
1) Nowadays, most pharmaceutical companies offer a wide range of products for their users, ranging from children's chewable to liquid formulations for the aged and infirm. Some even mix flavours with nutritional supplements to make taking them easier.
2) With the increase of internet penetration, people have easy access to the ingredients of the nutritional products that they are consuming. They know the ins and outs of these supplements, so they prefer high-quality supplements. As a result, there is an increase in the standard supplements' consumption.
3) The advent of social media has made it easier for nutritional-supplement companies to market their products and reach their target customer base.
According to a report, people are choosing to be healthy and fit. According to a report, most of the population has gained weight due to the work-from-home culture and lockdown. This has led to an increase in the demand for weight loss products.
As a result, people rely on weight loss supplements and an active lifestyle to stay fit and in shape.
People with heart disease and diabetes – 
Covid-19 outbreak brought unprecedented attention to individuals with heart issues and diabetes.
HealthFocus ranked Cardiovascular diseases among the top 10 health issues in the U.S., China, and Germany in the fourth quarter of 2020.
The pandemic spread has drawn attention to the prevalence of diabetes as a side effect of the post-covid state.
According to figures from the International Diabetes Federation, World Atlas of Diabetes, 2019, over one third of all people with diabetes live in Asia. There are approximately 463 million diabetics worldwide.
Conclusion – 
Due to health concerns over obesity, poor diets, and poor exercise. To meet this demand, companies produce a wide variety of nutritional supplements. The nutritional supplement industry is the fastest-growing consumer-driven market in the United States and Canada. Today, many supplements are advertised on television, radio, magazines, and through back-to-school mailings. With broad media coverage and high consumer awareness of nutrition, the nutritional supplement market has expanded and become increasingly competitive.