How long does it take for content marketing to generate sales?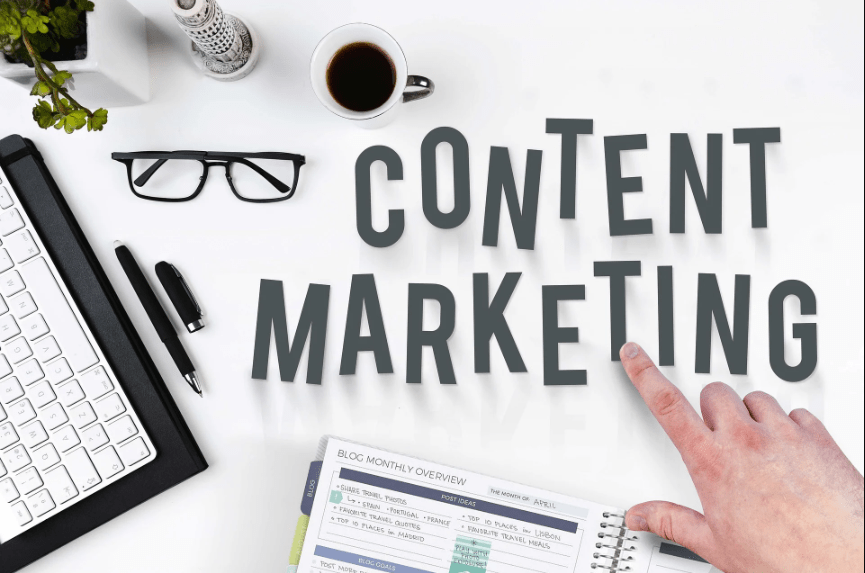 Implementing a content marketing strategy takes time. The question is, what time is it? There are specialists who only recently decided to test the ideas of content marketing in practice, that is, they barely started to deal with it. Their most common misconception is the expectation of quick results. For them, "implementing a content marketing strategy", saying it is exaggerated, means last night they wrote the first article on the blog – tomorrow morning we are waiting for sales growth. In all areas, beginners are prone to this error, it is dispelled gradually, in proportion to the arrival of experience and professionalism: a little more experience – a little less than expectations that the result will come easily and quickly.
But there are Internet marketers who did not start yesterday to engage in the creation and promotion of content. They do everything "by the rules." Their blog is like a clock: at the same time every day – a new article; each material is promoted; many texts and videos get a decent amount of sharing on social networks. But all this does not give the main thing – sales growth. It hurts, it destroys hope and kills faith in content marketing.
Both beginners and non-beginners face essentially one problem: achieving sales growth through content marketing is an extremely difficult task. And the less effort and time spent on the implementation of this task, the more impossible the achievement of the result.
Before your belief in content marketing dies, realize the following thing: many are not able to calculate their strength correctly and do everything perfectly just because they accept the "viral potential" of content as content marketing: they are sure that you need to create materials, who will receive hundreds of shares and thousands of likes, which is precisely the guarantee that sales will grow.
From the fact that your content will simply be widely distributed, sales will not grow. "Virality" is not the key to generating sales. This is verified by many.
Does this mean that it is not worthwhile to achieve a wide distribution of your content on the Web? Of course, it doesn't. Very worth it. But at the same time, you need to understand that a multi-thousand audience (if you gain strength and patience and "live" to it), reading your content and even sharing it with your friends on social networks, does not think like this: oh, what a cool article, it's necessary would buy all the products that this company offers!
It is unreasonable to expect that the content will be so "inspiring" for intelligent people who, no doubt, are your audience.
How Content Actually Works
What is the point of the need to widely promote content, why is this all done if you cannot expect a rush of inspiration to buy your product?
The meaning is simple: if you do not stop, continue to invest in creating and promoting quality content that is popular with your crowd of fans (by the way, if you look at it critically, you will most likely understand that it does not perfectly match the image of your target audience – and this also the reason for insufficient sales growth), then you get overtime that your audience gets used to you, your brand, its ideas, you become part of their life. Your audience begins to trust you. And only when this happens, you have the right to count on more – that part of this audience will transform their loyalty to you into real action – to make a purchase.
This is how it works in practice: you repeat the same steps many times, and again and again, you will create content that you like, but will not work, until you start to get quanta in the process of tedious and long work, in the process of trial and error Amazing content that resonates perfectly with your target audience. This is not done in one day. This is a very lengthy process requiring serious effort and investment.
Probably, you are still waiting for an answer to the question, how much time does it take for the content to really work, start generating sales, that is, do what it is actually created for? But there is no definite answer to this question. It all depends on you, on your ability to accurately capture the vector of interests of your audience and create content that resonates with its interests, on your experience and professionalism, on a competent approach to investing in content, on whether you understand that it is expensive and long, but in the end, it pays off with interest, finally, from objective market factors influencing your brand.
So:
Do not lose hope.
And if your hope begins to melt, change your tactics: redraw your content plan, look for new ideas, create experimental content – try it, because only putting forward hypotheses and testing them in practice will lead you forward.
Do not forget about search engine marketing, act in accordance with the rules of search engine promotion. For example, do not forget that keys are a means to get traffic from search, so key phrases need to be organically worked out in your content.
Be patient: over long distances (and the implementation of a content marketing strategy is, no doubt, a long-distance), long-awaited styers win.
Remember: getting results from content marketing is a time-consuming process. A large number of shares on this path is not equivalent to a large number of sales. Only when your brand becomes "part of the life" of your audience, you will notice the result.
Lingonberry garden: planting and care, cultivation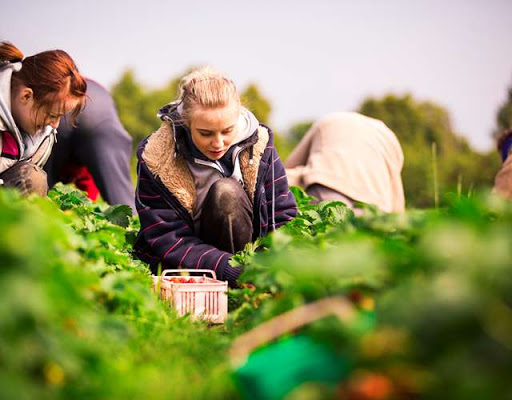 Lingonberry is a beloved fruit that gives a colorful flavor to Russian dishes, with no special effortless planting and care. Known since ancient times, especially when found massively in the taiga and forest-steppe zones, it grows in large areas and yields only cranberries. The name of the perennial plant, a low evergreen shrub with fleshy leaves, is taken from the word "bruce" meaning "red".
Lingonberries are quite small (up to 25 cm), creeping rhizomes and steep branching stems. This sweet plant blooms with small white-pink flowers with a sweet-sour taste, fruits of fairly large size (up to 8 mm in diameter).
Lingonberries in the garden: growing features
Growing garden cranberries is gaining increasing popularity both at home and on an industrial level. Plantation cultivation requires the least investment and the return is expected to be high and in a short time. Moreover, bred remonstrant varieties provide a complete high yield (between 1 square meters – 1 kg) and accordingly high gain.
At home, growing blueberries, especially care is minimized, the main thing is to provide the plant with a comfortable growing place; the best will be well-lit areas that are not subject to regular water logging. Gutters should be avoided because they accumulate moisture and stagnate cold air.
Blueberries and blueberries: planting and care
The soil for planting these bushes should be light, sandy or peat with a high acidity. Moreover, even the most suitable for planting area can be planted; a 30 cm layer of sand is poured with added peat and sawdust. Lingonberry seedlings are planted and cultivated mostly in spring (april – may) or autumn. Seedlings deepen into the soil about 2 cm, it is recommended to place lingon with a width of 40 cm between rows at a distance of 30 cm from each other. This is suitable for both manual and mechanized harvesting of fruits. The main thing is to prepare high-quality planting material, and planting blueberries does not cause much trouble. The principle of planting blueberries and blueberries is the same. In flower beds and beds, you can plant a bush after 20 cm to completely tie its crowns. After this,
Mulching is a good harvest factor
It recommends using mulch sawdust, pine needles, straw, bark, or sawdust. In the first two weeks, the plant needs water regularly and then water as needed. Feeding starts from the second year after planting. Mineral fertilizers made during the fruited blueberry period. It does not contribute organic.
Eerie, planting and care, which, by the way, gives more joy than any trouble, has an interesting feature: it feeds on the soil, which absorbs mineral elements from its roots with the help of a fungus that lives on its roots.
Dog breeding and watering of cranberries
Lingonberry propagates by seeds or cuttings obtained by separating some of the shoots from the parent plant by roots. Harvest seedlings have done from spring to autumn.
Garden blueberries, which are very light in planting and care, negatively tolerate both stagnant water and drought in the field, so be careful with watering the plant. Drip irrigation or small drip irrigation recommend twice a week is best. Water consumption per square meter should not exceed 10 liters.
For the best moisture retention, the soil periodically loosens and mulch. Make sure you get rid of weeds; therefore, in order to avoid clogging the area, initially it is necessary to provide the plant with mulch or modern finishing materials. Coniferous chips are also aesthetically and environmentally effective.
Lingonberry: protection from the winds
Lingonberry planting and care for the gardener is aesthetically pleasing, do not like winds, so protection should be carefully thought out; it is provided optimally by planting pine and juniper.
The lack of wind ensures the active work of bees and bumblebees, the best warming of the area, and a favorable climate for the early maturation of the crop. At the same time, the moisture evaporates less; the quality of the fruits is greater, due to the preservation of the wax coating. A small breeze is very useful for airing blueberry areas after rain.
Harvest has an aim to maximize the Plant and care for lingonberries, and as bushes tend to thicken, the plants need to thin out periodically. rejuvenation of the bush is necessary to maintain the quality of the fruits and berries. Pruning cuts are excellent materials for multiplying and expanding landing areas.
Winterhard quality blueberry
Lingonberry garden does not require planting and maintenance, does not require material costs, shows excellent hardness to winter, does not require shelter in winter; during the cold period under heavy snow, you can find the dark green and shiny leaves of the plant. Temperatures below –4 ° c may adversely affect the Flower buds.
The crop expects to be in the second year with proper care. Fruit ripening takes place between August and September, depending on the region and variety. The dried, soaked, frozen, drinks and canned fruits made by harvest.
Lingonberry – the key to excellent health
Lingonberry's health, growth, planting, care are the only pleasure – it's just a godsend! Everything is useful in this lovely little plant: bright red fruits (it accumulates a large number of useful microelements and vitamins), as well as shoots and leaves, which are an excellent basis for a useful broth.
Lingonberry leaves have a powerful antiseptic, wound healing, diuretic, antimicrobial, anti-inflammatory, and tonic effect. This is an excellent treatment for viral diseases. It recommends using decoctions and infusions for rinsing the throat and oral cavity, which are very effective in the treatment of infections, especially staphylococci. Lingonberry is also an excellent tool for reducing the sugar concentration in the blood, which is very useful for people with diabetes. It is a valuable source of protein for dieters.
Collecting to improve the water
To prepare the lingonberry healing water, you should collect it in early spring before the leaves bloom, and you only need to take those that survive during the winter, as the young leaves turn black as they dry. In the fall, after the end of blueberry flowering secondary raw materials can be harvested. To avoid injury to the bushes, the leaves of the bushes should be slightly clogged, without cutting the shoots. After the complete regeneration of the plant repeated harvesting of leaves allowed 5-10 years. before drying unsuitable leaves should be selected: injured and blackened. The fabric spread out in a warm, dark place, the leave spread out in a thin layer For drying.
Good quality cranberries
Lingonberry uses as a diuretic and also use to treat the kidney (if there are stones in them) and the bladder (especially in case of urinary incontinence in children) basically. Also, this sour berry helps to get rid of gout, rheumatism, and diarrhea; it has the ability to lower blood sugar levels.
In addition to ripe blueberry juice, the fruits themselves are beneficial for high blood pressure and vitamin deficiency. When it comes to colds and fever, plant fruits make healing tea. The bitterness in these priceless fruits causes an increase in appetite, so for children and people weakened by diseases, this is an irreplaceable component.
Lingonberries are often planted and used for medicinal purposes, as this fruit is an excellent antiseptic that does not allow infection of the urinary system and protects the intestines and stomach from poor quality food. Prolonged daily decoctions or taking tea from fruits and leaves completely cure urinary tract infection. Lingonberry use in the treatment of various ailments. Also, the plant has a good antipyretic effect.
Lingonberry
Although lingonberry fruits taste sour, jams and jams are great. By the way, lingonberry jam is a sweet cure for prostatitis, and tincture prepared on lingonberry will help with hypertension, fever and chronic gastritis.
Fruits are eaten both fresh and drenched. Due to the benzoic acid content, fruits store for as long as about 2-3 weeks. The valuable quality of fruit and their natural wax coating preserve for a long time by immersion in water or low-temperature frosts.
When cooking, blueberry sauce is often served with meat, as it contributes to the maximum absorption of food from it, which reduces energy consumption for digestion. In the old days, fresh meat is usually stored in blueberries.
Lingonberry-Decoction for kidneys and liver.
60 g of leaves on 3 glasses of water – boil for 10 minutes in an enamel bowl. After cooling, strain and drink 3 doses for a day.
There are several types of blueberries that are popular, give excellent yields and have large fruits. Most varieties vary in size, decoration, fruit and yield.
Strawberry varieties
"rubin"
This type of blueberry characterizes dark red fruits with a sweet and sour taste and weighing about 220 mg. The leaves have a smooth surface, like leather. Medium-sized flowers, white. The variety can withstand temperatures as low as -30 ° c, in spring frosts down to -30 ° c. The maturation period is late.
"coral"
High yielding ornamental variety from holland. The shrub has a spherical compact structure and reaches a height of 30 cm.the average mass of the fetus is about 300 mg. Harvest yields 2 times a year, with one plant you can get 120 g of product.
Red Perl
This variety reaches 25 cm in height, characterized by round-shaped fruits that have a dark red color. Twice a year, the fruit grows in the Netherlands.
"mazowsze"
Small breed makes a bush 20 cm in height, fruits are dark red, yield is high.
"kostroma pink"
Pink fruits, about 1 cm in diameter and about 15 cm in length, ripen in mid-august.
"sanna"
Diversity grow in Sweden. Fruit weight reaches 400 mg; the yield from the bush is up to 300 g.
Lingonberry is a delicious fruit characterize by healthy properties and an excellent yield of fragrant sweet and sour fruits. In any case, blueberry cultivation is an interesting profession; it brings a lot of pleasure and aesthetic pleasure.
Best Way to Get Your Product Photography Taken in Your Local City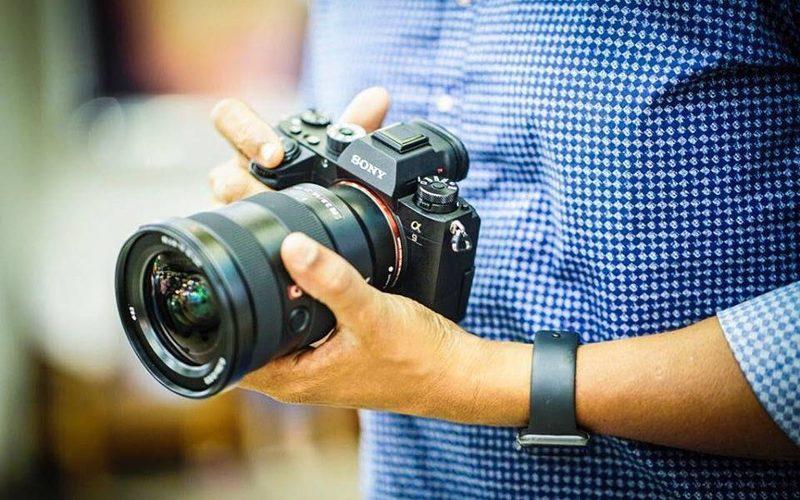 Any photographer can take pictures of your products. In fact, any average Joe can use their iPhone to shoot some stunning quality images these days. Whether these images will be suitable or not for eCommerce purposes is the question. If you need to get your product images for eCommerce publications, you must hire a professional photographer who specializes in shooting commercial photography.
Why You Need to Use Product Photography?
The reason is very simple. No one is selling anything online without product photography. For buyers to buy a product, they need to see what they are buying. Since buyers cannot see the product physically while shopping online, only another alternative is to see the product image which tells them how the product will look in reality.
It is the product image that sets an image in buyer mind and appeals to them in making a purchase decision. If the product photo is not appealing or not something the buyer is looking for, no sale is being made. On the other hand, if the photo matches with buyer's expectation and creates a positive impression, the buyer will buy that product.
Is it Wise to Hire A Local Photographer?
There is no shortage of photographers. Professional photography is a lucrative career that attracts a lot of creative minds. No matter which city you live in, there must be more than a few product photographers out there. When it comes to finding a wedding photographer, you will even find more people offering their services.
The question is, do you need to hire a local photographer for your product photography or any good photographer will do as long as the photographer is within the same country?
If you are looking for Seattle product photography, do you need to hire someone in the local city, or photographer from another town will be fine?
If you have products that are large and heavy in size, then it is best to hire a local photographer. In case that the items are small and light, then you can ship them to anyone anywhere in the country.
Benefits of Hiring a Local Photographer
If you are in London and need pictures of electronics products or appliances to be taken, there is no way you will ship containers full of merchandise to another part of the country. It is, therefore, best to hire a London product photography expert who is in your local town.
However, if you have lightweight and small items like cosmetics, jewelry, etc., you can ship them to anyone anywhere in the country as shipping these items would not be too expensive. You also have the option to just drive down to the studio and drop off the products.
As you see, you have multiple options as to whether you should hire a local photographer or someone remote. The main decision however is driven by the actual product itself.
Why Photo Editing is So Vital for eCommerce Businesses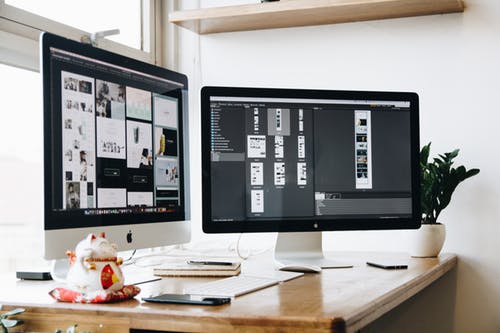 Business proses outsourcing Is nothing new. Companies have doing outsourcing their business process for the las few decades. When it comes to what is being outsourced these days, you will be surprised to know what not. Starting form medical transcription to yearly tax files, pretty much every single business process that can be done offsite is being outsourced. Photo editing is another business process that is being outsourced to professional photo editing services companies.
Why Photo Editing is Being Outsourced?
If we look at the internet today, we see pictured. It is unusual to find a website that doesn't have any photos in it. Whether it is a personal website or a business website, it will have some kind of images. Photos are what people use to express their thoughts and showcase their products.
People or businesses that need a lot of photos as a part of their day-to-day business operation need to get those photos edited to some extent. It is therefore natural to assume that those photos will be outsourced.
Online Shopping and The Rise of Product Photography
Just before the 90s, there was no such thing called eCommerce and online shopping. Internet made is possible for businesses to launch eCommerce shops and people to shop online. Only way companies can promote their products online is by displaying the photos of the products.
Over the course of time, people started getting more and more comfortable with online shopping. More and more businesses started to launch their online presence seeing the potential. Today, the biggest companies on the face of the earth are online based.
Due to the rise of sale in eCommerce stores, more and more companies are popping up every day posting millions and millions of images online. In order to make these photos attractive to buyers, products owners are utilizing the services of professional photo editing services companies.
Why Product Photos Are Important On eCommerce Stores
Online shopping is growing by leaps and bound. In the global pandemic we are living through, only way people can shop wide range of items is to shop online. When people shop online, first thing they look at is the product photos. How the product looks like in the image is what drives the purchase decision.
If a buyer doesn't like how the image looks online, then they will not buy it. On the other hand, a nicely retouched product photo that is appealing to the buyer will make the sale. In simple term, no sale is being made without a product photo. Boost in sale will be driven by the quality of product image.
How Professional Photo Editing Services Companies Can Help Professional photo editing services companies take the product images and make them attractive by using their photo editing skills. Professional photo retouching services experts remove the backgrounds from product images, eliminate imperfections, retouch to make the product look brighter and more colorful. Overall editing process simply makes the image look appealing to buyers which end up boosting sale.