How Much Cost To Replace Roof?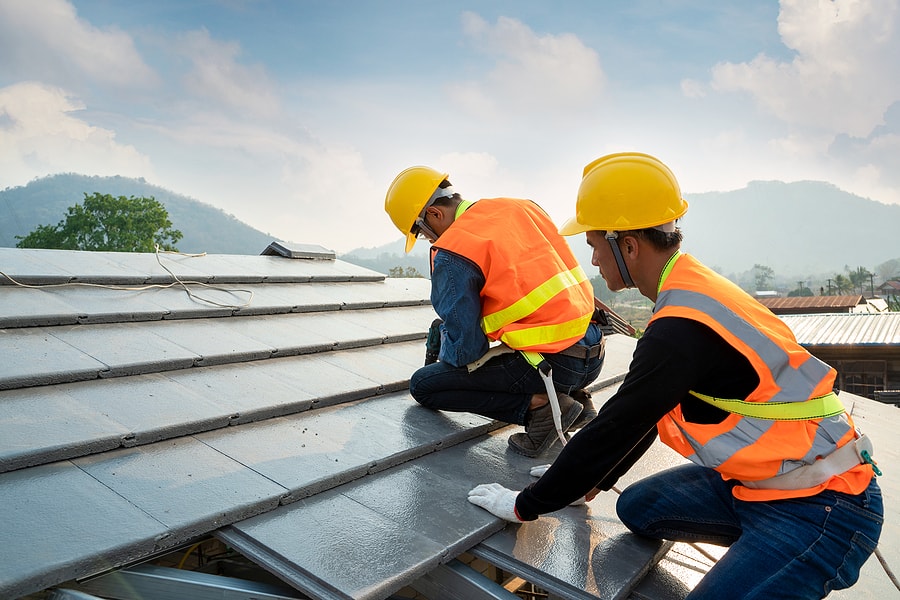 A beautiful or elegant roof says a lot about your home and your personality in general. The good news is that you can always replace your flat roof at any time of your choice. However, it's essential to always go for the best roofing experts to guide you on the best roofing options for your residential or commercial building. It's also good to note that good roofing is not cheap. If you're looking for high-quality roofing, it always comes at a cost. Get your roof replacement quotation from experts; start preparing as soon as possible.
So, how much does it cost to replace a flat roof in San Francisco Bay?
The cost of replacing your flat roof depends on various factors, such as the type of roof, the roofing materials, the size of your building, as well as the cost of labor. Besides, your building location may also affect the overall roof replacement cost. For instance, different states have different regulations on flat roof replacements. Thus, you may end up paying more or less depending on where your building is situated. For example, the average cost of roofing in Texas is about $9,095, in Florida $9,160, in New York $8,005, and in Nevada $5,380. Always request an exact quotation from your local flat roof replacement service provider. Some roof replacement companies have a cost calculator on their website, allowing you to get a quotation for your roof online. Typically, roofing costs break down to 60% labor and 40% materials.
How Much to Replace a Flat Roof on a 1500sq building?
On average, flat roof replacement will cost around $4 to $9 per square foot for materials and labor, meaning if your roof is 1500sq, you multiply that by $4 or $9. Thus, you will end up paying between $6,000 – $13,500. Some roof installers may charge you up to $250 to $350 per square foot. Other costs may include ventilations that may go up to $600. Roof drains which may cost between $40 to $100 per piece. Other underlying costs may hit $2000 at the end of the process.
How much to replace a flat roof on a 2000sq building?
If your building measures 2000sq, the roof replacement costs will be slightly higher than smaller buildings. Besides, the materials you will prefer to use in your roofing will also play a significant role in determining the overall costs. For instance, going by the standard roof replacement rates that range between $4 to $9 per square foot, you may end up paying about $8,000 to $18,000. You will also need to add the roof drains and ventilation costs on top of the initial roofing costs.
How much to replace a flat roof on a 2500sq building?
As mentioned earlier, the roof replacement cost is highly determined by your building's size. For a 2500sq building, you will have to multiply the size with the cost per square foot, which ranges between $4 and $9. That means the costs will be around $10,000 and $22,500. However, you will also need to have the budget for extra cash for ventilation replacement, roof drains, and other add-ons that you may need to be installed on the roof as well.
How much to replace a flat roof on a 3000sq building?
The bigger the building, the higher the costs of roofing services. If your property is 3000sq, expect the costs to be higher than smaller buildings. We will use the same formula to estimate how much you will pay for roof replacement services. Going by the standard ($4-$9 per sq.ft.), you may end up paying around $12,000-27,000. Besides, the costs could be higher. If your house is bigger than the measurements above, you can always do the calculations by multiplying the measurements by the standard price of $4-$9 per sq. ft. However, it's essential to note that the costs per square foot of roofing may vary depending on the material you decide to use.
Top 5 Flat Roof types & costs?
Apart from the size of your building, the type of roofing also determines the cost. Here are some of the leading roofing types:
Fiberglass: this flat roof costs between $4 – $6 per square foot. The materials go for about $1 per sq, but the vents, underlayment, plus drains increase costs. Fiberglass flat roof is famous for its low cost and durability. It can serve you for over 45 years.
Rubber Flat Roof: You will pay about $4-$13 per square foot if you're looking for a rubber roof. The price is inclusive of materials and labor. This roof may last for about 50 years when taken good care of; it's lightweight, resistant to sun damage.
Built-Up Tar: this flat roof price ranges from $4 to $10 per sq. ft. Build-up tar flat roof is resistant to fire and can serve you for over 30 years.
EPDM: another popular flat roofing type is the EPDM that goes for about $5-$13 per sq. ft. the materials come in two primary colors, white & black. This roofing can serve for the next 15 years.
GRP: The glass-reinforced polyester (GRP) is also an excellent choice for your roof. It costs between $4 and $6 per sq. ft.
Modified Bitumen: will cost you about $4 – $8 per sq. ft. and can last for over 30 years.
Conclusion
Roofing replacement gives your property a modern and elegant finish, more so during renovations. Besides, always hire a professional roofing company to enjoy quality roof replacement services. We're a leading professional roofing company around San Francisco Bay. If you're looking for roofing services, feel free to get in touch with us via our call lines, social media, or send us an email. Our customer support desk is operational 24/7 to respond to all your inquiries. Besides, our staff is made of professional, experienced and skilled roofing experts. We always guarantee quality and value to your money.