How to Become a CFO? What are Responsibilities!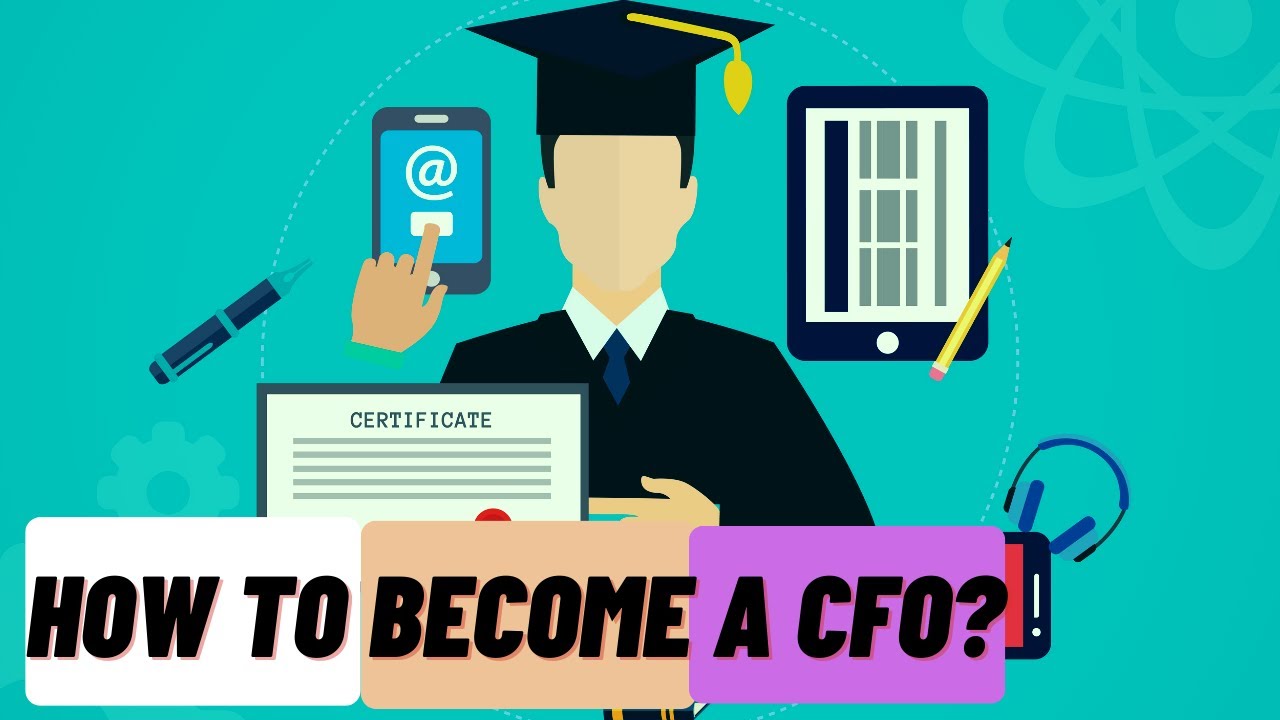 Find here the missions, necessary training, and remuneration of this profession. As the name suggests, the CFO is responsible for finances, but also human resources and legal compliance within a company. It is a job with high responsibilities. Also called in English Chief Financial Officer (CFO) or DAF as Administrative and Financial Director.
Missions of the profession to become a financial director
The financial director exercises his functions within a private company or a municipal, departmental or regional public establishment. He is attached to the general management or the means management and works in an office.
He supervises all the budgetary procedures of the various departments of the company: settlement of debts and loans, cash transactions, etc. He analyzes the company's financial and tax situation and develops strategies accordingly. He coordinates the various services for which he is responsible and exchanges regularly with the other departments (technical, human resources, IT, etc.). It is also in contact with external partners (public and private funders, legal bodies, associations for the defense of users, etc.
Qualifications required becoming a CFO
The job of financial director requires a lot of rigor and organization and a great capacity for work : internal and external meetings, drafting of reports, setting up projects and supervising staff must be conducted simultaneously. It is also necessary to be available, to be able to show a great reactivity during the peaks of activities related to budgetary arbitrations or accounting closures and to have a good resistance to stress. In addition, the financial director must demonstrate interpersonal skills: listening skills, oral fluency, ability to convince and lead are essential in this job. Finally, proficiency in English, or even a second foreign language, is essential, as companies often have subsidiaries abroad.
Access to the position of financial director is reserved for the most tenacious and motivated. You should also know that companies, when FD headhunters recruit their directors, increasingly prefer professionals close to the field, capable of advising their subordinates in an effective and practical manner.
Career and possibility of evolution
The position of financial director is generally not accessible to beginners. He must have worked for several years in an accounting firm or as a business executive. Most CFOs started out as assistant directors before being promoted. However, the profession still offers prospects for development: it is possible, during one's career, to reach the general management of the company.
Training needed to become a financial director
To become a financial director, you must have a Bac+5 level diploma in management, economics, business law, human resources or finance-accounting . Among the possible training courses, you can prepare a Master 2 (legal and financial sciences, political sciences, economics and management law, etc.) or enter a business school, an IEP or a school of engineers. Finally, young graduates will first have to find work in an accounting firm or a company. Indeed, before being able to become a financial director, it is recommended to claim several years of professional experience as an administrative and accounting manager, management controller, and auditor, due diligence manager or manager in a consulting firm. The financial director presents and proposes the major financial choices to the general management of the company.
He determines a strategy and supervises the implementation of the required instruments: financing plans, monitoring of their implementation, cash management to obtain funds by ensuring that the money is used in the most efficient way. He develops the provisional budgets, checks the general and analytical accounting, the monitoring and information instruments essential for the company. He draws up and presents the balance sheets. If he works within a group made up of several companies or subsidiaries, the financial director may be required to consolidate the accounts. In this context, it defines the consolidation methods, procedures and schedule. It collects and checks the accounting information of the companies and subsidiaries and prepares the consolidated accounting results.