How to Choose a Work from Home Laptop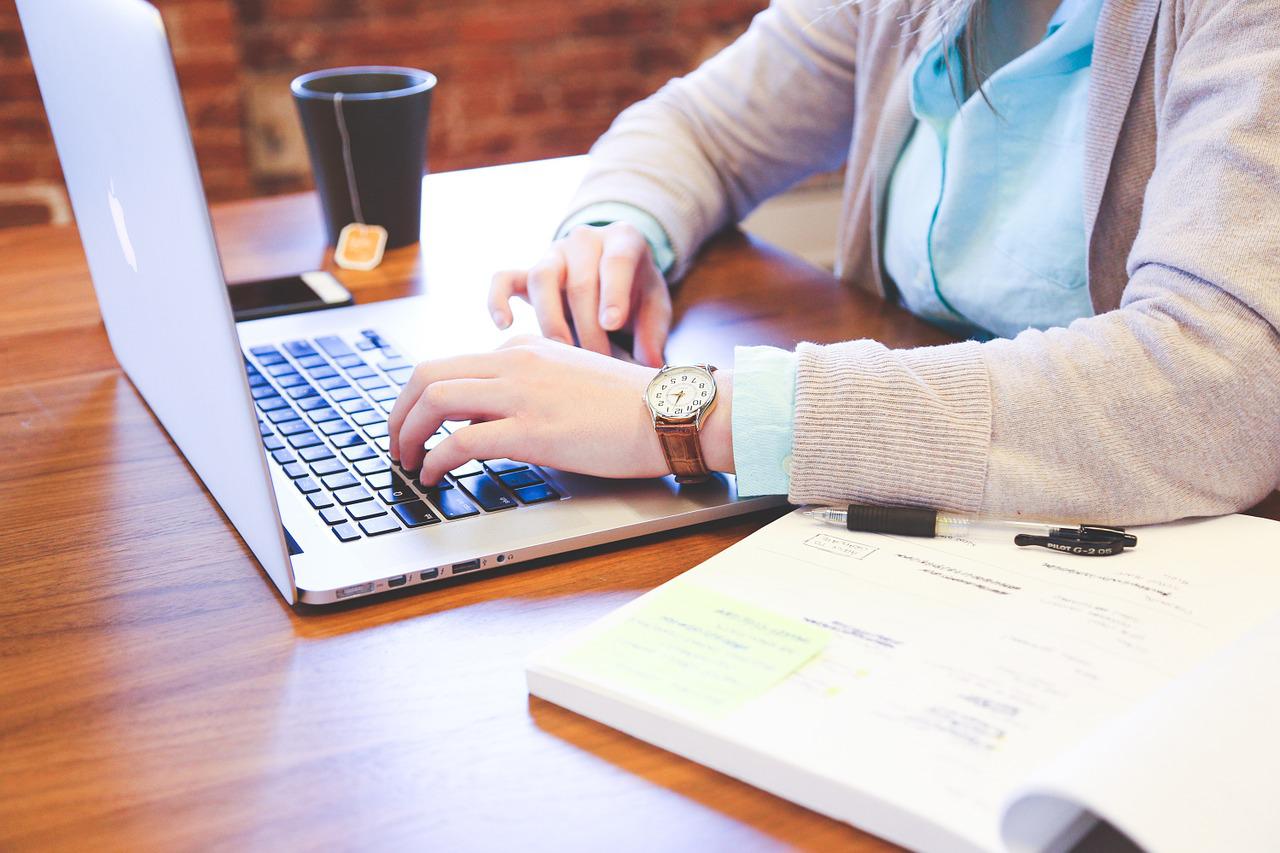 With more and more people setting up home offices and working from home after the COVID-19 pandemic, getting the right device has never been more important. Whether you are required to provide your own device for the work that you do or you are an employer looking to get the perfect laptop for members of your team to work from home, any device you choose needs to be focused on performance and productivity. With so many great modern laptops to choose from these days, and countless features to consider, making the right choice isn't always easy. 
CPU
The Core Processing Unit is one of the first things you should consider when choosing a work from home laptop. This part of the computer performs crucial actions, runs programs, and performs calculations. It is essential for using the business and work programs that you or your employer relies on every day. Wherever possible, go for a laptop that has a CPU with a higher number of cores, since this allows the laptop to handle more time-consuming and intensive workloads. Custom Laptops at Lenovo have a wide range of options on offer. 
Webcam
When it comes to working from home, webcams are usually an essential part of any laptop. If you are working remotely, then video conferencing is likely to be a part of your job now. While most laptops do come with a built-in webcam, these do not always offer the best HD quality. Consider how frequently you or your team will need to use video before you start looking for an ideal laptop. 
Storage and Memory
While storage and memory are not the same thing, they often come together as a category to consider. When it comes to memory, 8GB of RAM is a minimum to go for if you are going to be running a lot of browser tabs and various applications throughout the working day. Anything lower than this and your laptop is likely to be too slow for the work that you do. On the other hand, storage is used to maintain your files. A 265GB SSD or solid state drive is the minimum you should go for with a work laptop, unless you know that you are going to be using the cloud for the majority of your storage needs. 
Display
Finally, when you are choosing a laptop for work from home, it's a good idea to go for one with a large display as the last thing that you want is to spend all day giving yourself eye strain by squinting at a tiny screen. Go for a laptop that allows you to see everything in crisp clarity. Ideally, around 14-15 inches is usually perfect for a work laptop with an 1080p resolution. Consider a taller 4:3 aspect ratio, since this will give you a lot of room for spreadsheets and documents. If you don't plan to take your laptop with you to many places and don't mind it weighing a bit more, you might want to consider an even larger 17 inch display. 
With working from home now more commonplace than ever before, finding the right laptop for your home office is crucial. 
4 Factors That Determine The Cost Of Package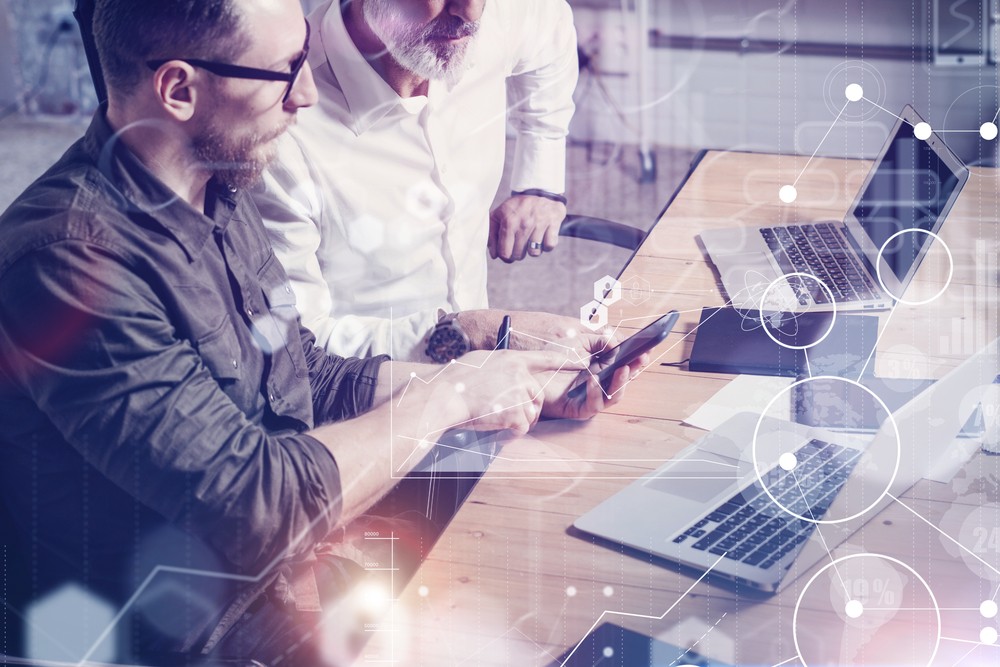 When we think of creating or presenting a new product, we necessarily have to talk about the costs that this entails. The value of each of the processes involved must be considered, starting with the conception of the form, going through manufacturing and implementation, and ending with the distribution.
It is vitally important that the company team in charge of making decisions regarding the Wholesale packaging supplies for a certain product analyzes and decides on its form and presentation; It is possible that the product is very good, but due to its visual presentation it is not recognized and accepted by the final consumer.
Added to the product (content), one of the important factors is the packaging, not only for protection, transport and presentation function -whose attribution tends to be increasingly imposing in the market-, but it must be striking and designed according to its content, thus reinforcing the characteristics of the product, allowing its attributes to be seen and marking the difference between all the products that compete in the sector.
Setting the cost of packaging a product is not easy because there are many factors that determine it. All the implicit details of the product to be packed must be considered and known from its conception. In this way, as important aspects, we relate some of the most outstanding:
1. Shape and/or design
These aspects of the packaging are decisive in the cost since it allows us to define its main characteristics such as materials, type of decoration and even what could be the most efficient manufacturing process. Sometimes, the design of a package is unique, exclusive and specific for each client, which can increase its cost taking into account the human and technological resources, added to the tests that must be carried out to arrive at the ideal package in all its aspects. . The simpler the shape and design, the more economical the packaging will be, thanks to the fact that specialized technologies for its manufacture and additional processes are not required. It should not be overlooked that the packaging is ideal and perfectly matches the product.
2. Material and weight
These are the factors that determine the highest percentage of the cost of a package. The cost is directly linked to the price of raw materials, which is why packaging designers and engineers seek to have a product whose weight is as light as possible, without affecting the quality and final purpose of the packaging.
3. Transportation and packaging
Clearly, everything that has to do with the transport and distribution chain of the products plays an important role in the cost of a package. It is necessary to add all the supplies involved in this process, such as corrugated cardboard, bags (bellows or tubular), bubble wrap, shrink wrap, labels, sealing materials, pallets, etc., which on several occasions are imperceptible, but They are of great importance when it comes to traveling long distances. Some companies in the sector have a department exclusively to determine these aspects: design, calculate the optimal way to pack and distribute their products, either to the manufacturer of the packaging and/or to the client for final distribution.
4. Inventories and storage
Inventories can be a hidden cost. It must be taken into account that each company has its own way of planning, which generates different needs to offer and dispatch packages in the short, medium or long term. When the raw material is at a low value, it is used to produce at a lower cost, having inventories that make shipments more flexible. For this, we must have a large storage space, enclosed and free of contamination that allows us to keep the products in optimal conditions; For cases in which the packaging will be intended for contact with food, the storage conditions are more demanding, thus increasing operating costs.
How Much Cost To Replace Roof?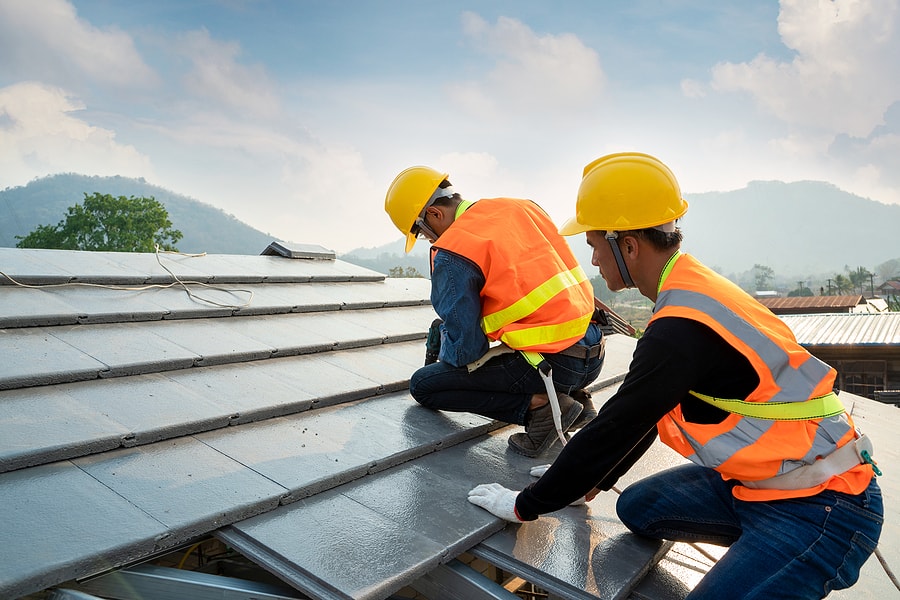 A beautiful or elegant roof says a lot about your home and your personality in general. The good news is that you can always replace your flat roof at any time of your choice. However, it's essential to always go for the best roofing experts to guide you on the best roofing options for your residential or commercial building. It's also good to note that good roofing is not cheap. If you're looking for high-quality roofing, it always comes at a cost. Get your roof replacement quotation from experts; start preparing as soon as possible.
So, how much does it cost to replace a flat roof in San Francisco Bay?
The cost of replacing your flat roof depends on various factors, such as the type of roof, the roofing materials, the size of your building, as well as the cost of labor. Besides, your building location may also affect the overall roof replacement cost. For instance, different states have different regulations on flat roof replacements. Thus, you may end up paying more or less depending on where your building is situated. For example, the average cost of roofing in Texas is about $9,095, in Florida $9,160, in New York $8,005, and in Nevada $5,380. Always request an exact quotation from your local flat roof replacement service provider. Some roof replacement companies have a cost calculator on their website, allowing you to get a quotation for your roof online. Typically, roofing costs break down to 60% labor and 40% materials.
How Much to Replace a Flat Roof on a 1500sq building?
On average, flat roof replacement will cost around $4 to $9 per square foot for materials and labor, meaning if your roof is 1500sq, you multiply that by $4 or $9. Thus, you will end up paying between $6,000 – $13,500. Some roof installers may charge you up to $250 to $350 per square foot. Other costs may include ventilations that may go up to $600. Roof drains which may cost between $40 to $100 per piece. Other underlying costs may hit $2000 at the end of the process.
How much to replace a flat roof on a 2000sq building?
If your building measures 2000sq, the roof replacement costs will be slightly higher than smaller buildings. Besides, the materials you will prefer to use in your roofing will also play a significant role in determining the overall costs. For instance, going by the standard roof replacement rates that range between $4 to $9 per square foot, you may end up paying about $8,000 to $18,000. You will also need to add the roof drains and ventilation costs on top of the initial roofing costs.
How much to replace a flat roof on a 2500sq building?
As mentioned earlier, the roof replacement cost is highly determined by your building's size. For a 2500sq building, you will have to multiply the size with the cost per square foot, which ranges between $4 and $9. That means the costs will be around $10,000 and $22,500. However, you will also need to have the budget for extra cash for ventilation replacement, roof drains, and other add-ons that you may need to be installed on the roof as well.
How much to replace a flat roof on a 3000sq building?
The bigger the building, the higher the costs of roofing services. If your property is 3000sq, expect the costs to be higher than smaller buildings. We will use the same formula to estimate how much you will pay for roof replacement services. Going by the standard ($4-$9 per sq.ft.), you may end up paying around $12,000-27,000. Besides, the costs could be higher. If your house is bigger than the measurements above, you can always do the calculations by multiplying the measurements by the standard price of $4-$9 per sq. ft. However, it's essential to note that the costs per square foot of roofing may vary depending on the material you decide to use.
Top 5 Flat Roof types & costs?
Apart from the size of your building, the type of roofing also determines the cost. Here are some of the leading roofing types:
Fiberglass: this flat roof costs between $4 – $6 per square foot. The materials go for about $1 per sq, but the vents, underlayment, plus drains increase costs. Fiberglass flat roof is famous for its low cost and durability. It can serve you for over 45 years.
Rubber Flat Roof: You will pay about $4-$13 per square foot if you're looking for a rubber roof. The price is inclusive of materials and labor. This roof may last for about 50 years when taken good care of; it's lightweight, resistant to sun damage.
Built-Up Tar: this flat roof price ranges from $4 to $10 per sq. ft. Build-up tar flat roof is resistant to fire and can serve you for over 30 years.
EPDM: another popular flat roofing type is the EPDM that goes for about $5-$13 per sq. ft. the materials come in two primary colors, white & black. This roofing can serve for the next 15 years.
GRP: The glass-reinforced polyester (GRP) is also an excellent choice for your roof. It costs between $4 and $6 per sq. ft.
Modified Bitumen: will cost you about $4 – $8 per sq. ft. and can last for over 30 years.
Conclusion
Roofing replacement gives your property a modern and elegant finish, more so during renovations. Besides, always hire a professional roofing company to enjoy quality roof replacement services. We're a leading professional roofing company around San Francisco Bay. If you're looking for roofing services, feel free to get in touch with us via our call lines, social media, or send us an email. Our customer support desk is operational 24/7 to respond to all your inquiries. Besides, our staff is made of professional, experienced and skilled roofing experts. We always guarantee quality and value to your money.
5 Common Types of Commercial Construction Projects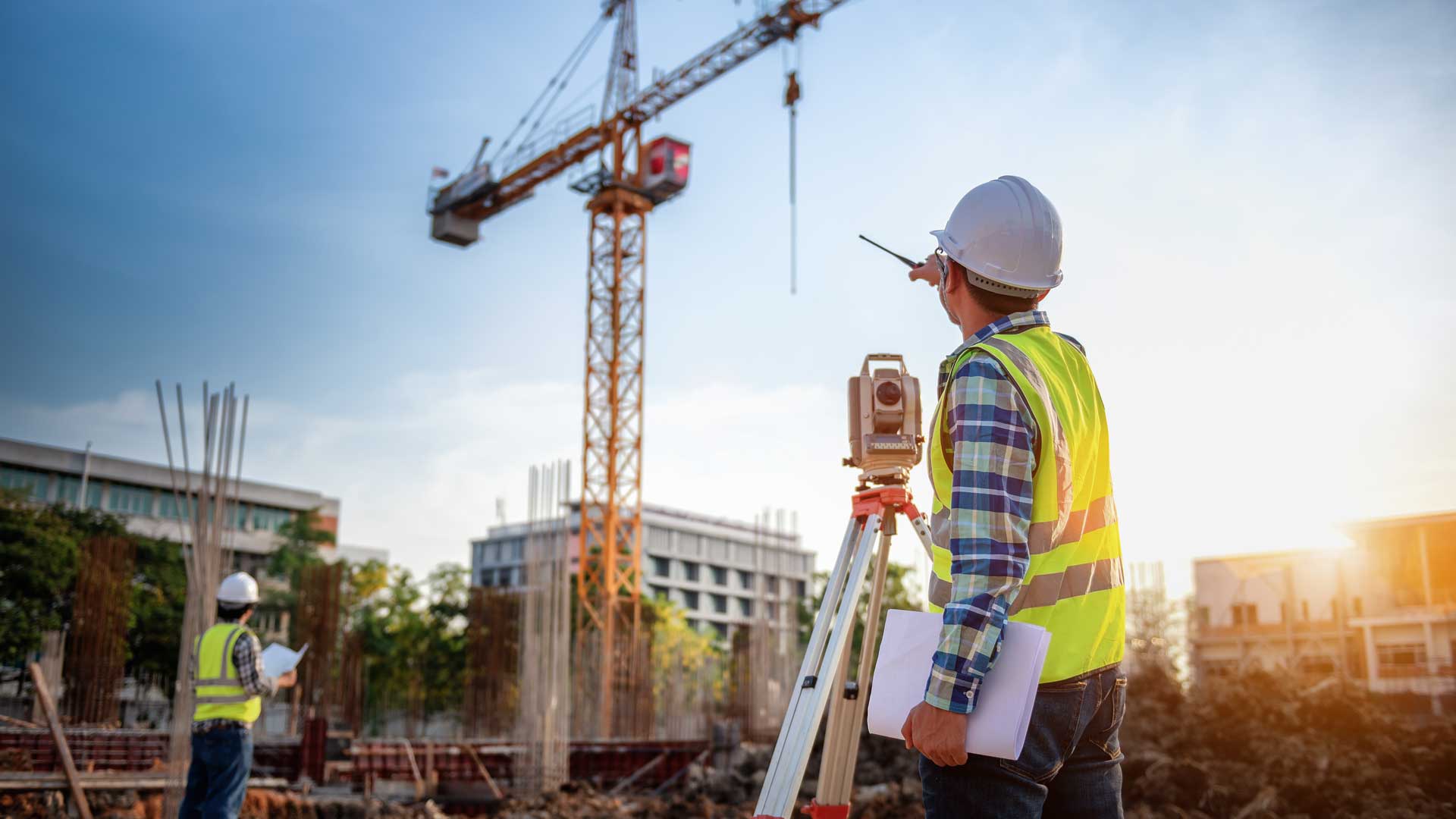 There are several different types of commercial construction projects, depending on the commercial structure you are working with. There will be some aspects of these jobs that are similar but also several differences, making it important to understand the types of projects available.
The 5 most common types of commercial construction projects are:
Grocery and Retail Stores
These stores see heavy customer traffic, so the layout of the buildings is important. The focus needs to be on the fluid movement that is needed inside while also maintaining a welcoming look on the outside.
Restaurants
With most restaurants being part of a chain, there are guidelines set by the head corporation that will need to be followed. Individually owned restaurants can take a more unique approach in terms of design, layout, and construction. The more versatility there is, the more differences you can see in comfort, which is why chain restaurants often feature the same layout. It is also important to understand that local regulations related to the kitchen areas will differ according to location.
Office Buildings
These buildings can vary from small firm facilities to skyscrapers for larger corporations. In the case of skyscrapers, you may also have to work with several different types of businesses within the same building. The type of business will typically dictate the layout so that a standard cookie-cutter approach doesn't work. For these buildings, there are also features such as bathrooms and fire escapes considered when planning for the project.
Industrial Buildings
Companies in the industrial world may have a headquarters based in an office, but will also have a factory structure that houses equipment and storage. These buildings have very different structures to offices and retail buildings, with higher ceilings and lower levels and roofing. Depending on the type of business, there are also safety considerations that need to be part of the construction process.
Medical Facilities
There will always be a need for medical buildings such as hospitals, clinics, and smaller doctor offices. These buildings need to be constructed and designed around the movement of employees and patients. There also needs to be sections that accommodate life-saving equipment. For medical facilities, the most important feature needed is accessibility as these buildings will need to be accessed by everyone.
There are many commercial construction projects out there, and depending on the type of business or project, specific needs have to be considered during the planning and construction processes. Our staff has the expertise and experience with all types of construction projects, so call us today for any questions or help you may need.