How to Choose the Best Artist for Your Permanent Makeup Needs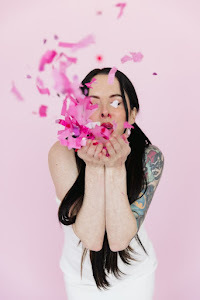 Permanent makeup can sound daunting, but if you've decided to follow the trend, getting your permanent makeup done professionally is essential. Having permanent makeup done is a delicate procedure; you must find the place that holds credibility and is known in the community. This article highlights the necessary elements to consider before finding the best permanent makeup salon.
Do your research
Before jumping in, you should research and pick the best place within your budget in your vicinity. Begin by browsing online and reading people's reviews; this will help you narrow your search. Seek estheticians with a good reputation and positive feedback from previous clients. It is also good to review the artist's portfolio to preview the outcomes.
Seek a certified professional
Permanent makeup is a delicate operation since it involves tattooing the pigmentation on your skin. To avoid adverse effects such as infection or allergies, it is critical that the salon you are considering values hygiene and uses top quality instruments. Examine the personnel and their working methods because they are a powerful representative of the firm and demonstrate the importance of hygiene in their activities.
Examine the artist's style
Each artist has their way of performing the procedure; some want a more natural look, while others prefer a bolder one. Know your preferences before deciding to ensure that you achieve the desired outcomes and that the artist's goals correspond with yours.
Consult
Now that you've narrowed your options, you must check with the esthetician and meet in person. This allows you to convey your expectations and confer with them if more is required. A professional artist will not hesitate to respond to your questions and will assist you in making the best decision that will result in better outcomes. At the consultation, inquire about their experience, training, and hygiene protocols.
Nicole Blankenship, Dallas' Favorite Natural Permanent Makeup Artist
If you want a more natural appearance, Nicole Blankenship's salon, The Brow Project, is the place to go. The Brow Project is a great standalone studio that offers a wide range of treatments to women, including micro-blading, Ombre powder brows, Smokey lash extension, lip neutralization, Procell therapies, and lipstick lips. She employs only natural ingredients in her treatments to guarantee that the pigment does not break down in the skin and that the cosmetics last as long as possible.
Blankenship has worked with major industry giants,like YSL, Armani, and Lancome, allowing her to study under the tutelage of the masters. Her services draw individuals worldwide, and she has prominent clients,including  Nancy Rogers, Dallas Housewives, and Paige Hathaway.
The Bottom Line
Selecting the best permanent makeup artist is crucial to prevent unnecessary stress. By conducting your research, you should find a licensed artist that values hygiene and has the same style as you. If you want a natural makeup look, Nicole Blankenship is the person to go to.
Visit the website to learn more and select the best service for you.
For Further information follow her on Instagram
www.instagram.com/thebrowproject_