How To Get Started With Professional SEO Services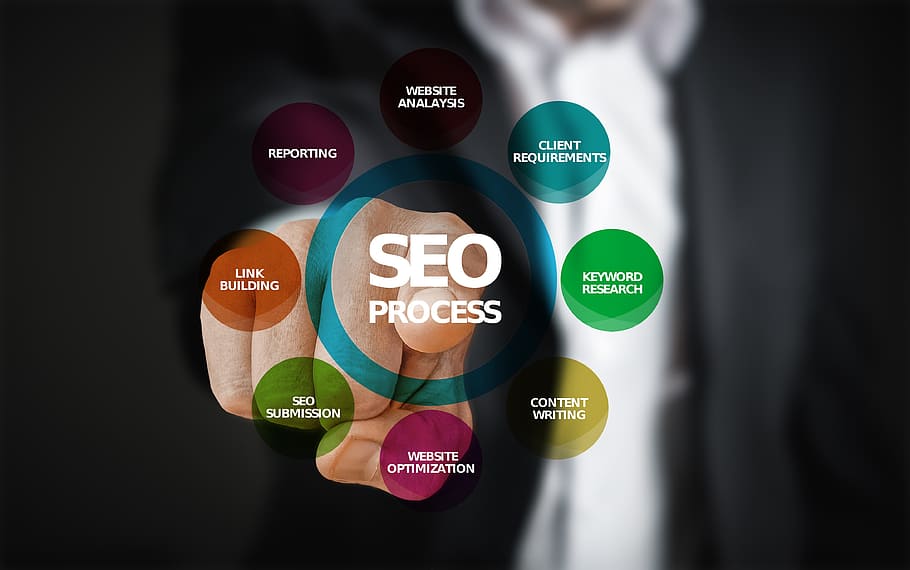 Search engine optimization (SEO) is an essential part of any marketing campaign. By optimizing your website for the search engines, you can drive more traffic to your site and increase sales. However, SEO is not a DIY project; it requires the help of a professional. If you're looking to get started with professional SEO services, read on for tips on how to find and interview the right consultant. Once you have found a consultant that meets your needs, here are some tips on how to work with them: ###
What are Professional SEO Services?
Professional SEO Services is a term used to describe the services of a professional who specializes in search engine optimization (SEO). Professional SEO services can include all aspects of online marketing, including website design and development, on-page optimization, off-page optimization, link building, social media engagement and marketing research.
The goal of professional SEO services is to improve the visibility and ranking of a website in search engines results pages (SERP), which will result in increased traffic and revenue. Achieving high rankings requires continued attention and engagement from a professional SEO service provider throughout the entire process.
When choosing an SEO service provider, it is important to review their credentials and experience. Look for providers with at least five years of experience in the field and an impeccable reputation. Be sure to ask about their methodology – are they using cutting-edge techniques or do they rely on tried-and-true methods? Ask about their client base, how many clients they have had success with and what types of websites they have worked on. Also be sure to ask about their fees – are they upfront about how much they will charge for services, how often they bill and what type of guarantees or warranties are offered.
Types of Professional SEO Services
Professional SEO services can help your business achieve higher traffic and better rankings on search engines. There are a variety of types of professional SEO services, so speak to an expert to find the right option for your business.
Search engine optimization (SEO)
SEO is a process that helps your website rank higher in search engine results pages (SERPs). This involves optimizing your website content and on-page elements like titles, meta descriptions, and images to make your site more visible to users searching for information about your industry or product.
Link building
Link building is another key component of professional SEO services. It's all about acquiring links from high-quality websites that will help boost your ranking on Google and other major search engines. There are many different methods for link building, so speak with an experienced professional to determine the best approach for your business.
Social media marketing
Social media is one of the most effective ways to reach new customers and build relationships with current ones. Professional SEO services can help you create engaging social media campaigns that promote your company's brand and attract new followers.
How Much Does Professional SEO Cost?
Professional SEO services can be expensive, but they can also be very worthwhile. Prices vary based on the size and complexity of the project, as well as the experience and qualifications of the professional. Generally speaking, however, a basic package would range from $500 to $5,000+. More complex or extensive projects could cost significantly more.
There are a number of factors that can affect prices: the size and scope of the project, the specific needs of the client, how much time is required to complete it, and whether any lead generation or other marketing efforts are included. Additionally, some professionals specialize in certain types of SEO work (such as organic search engine optimization), so their rates may reflect that expertise.
When choosing a professional to work with, it's important to keep in mind their skills and experience. Look for someone who has worked extensively in SEO for a particular type of website or business (for example, an online store or restaurant), as that will give you greater confidence that your project will be handled successfully. Additionally, ask questions about what services will be provided and what guarantees there are regarding results. Finally, always beware of unscrupulous practitioners who may promise high yields without delivering on them – don't let yourself get scammed!
What to Expect From a Professional SEO Service
Professional SEO services can help your website rank higher in search engine results pages (SERPs). They can also improve your website's visibility and traffic. When choosing an SEO service, be sure to ask how many of the following services they offer:
SEO analysis

On-page optimization

Link building

Social media engagement

Indexation & crawlability

Pay-per-Click (PPC) advertising
How to Evaluate a Professional SEO Company
When it comes to finding the right professional SEO company, there are a few things you should assess before making a decision.
The first factor to consider is the company's experience and track record. Make sure the company has plenty of success stories to share and that they've been working with clients for a while. Ask them about their methods, what tactics work best for their clients, and how long it typically takes for results to show.
The second thing to look for is the company's financial stability. The more stable the company, the more likely they are to be able to deliver on their promises. Ask about past projects, whether they have any contracts in place yet, and how much money they estimate it will cost you. Also ask about any discounts or special offers currently available.
Finally, make sure you interview several candidates from different companies before deciding which one to hire. Each company has their own strengths and weaknesses, so it's important to find someone who will fit your specific needs as a business owner.