How to Make Travel Videos that Inspire Your Viewers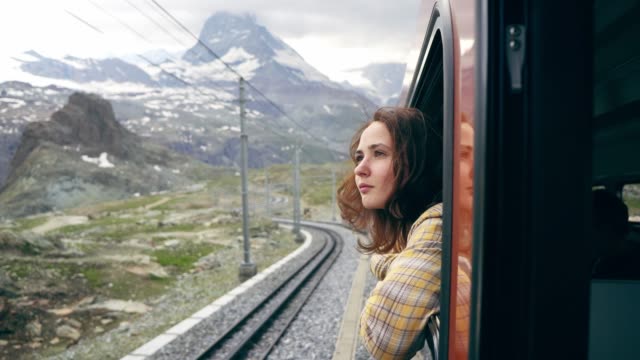 Traveling is a unique, enjoyable experience for most people. Still, because of the busy lives we live today, most folks don't ever really get to step out of their homes and see the entire world with as many of its exciting perspectives as possible. So how can you, as a travel enthusiast, make travel videos without coming on too strong or boring your audience? 
Don't just talk about how great the trip was; show people what you enjoyed the most about the vacation through a well-made video clip!
Everyone likes to watch traveling videos. Video is a very captivating medium, and as an entrepreneur, you may have considered shooting a video of your next trip that you can post to your blog or perhaps even share with friends on social media. The best part about capturing video for travel blogs and social media posts is that all the simple gear required will easily fit inside your carry-on travel backpack. Before we jump into the more specific tips, let's quickly talk about the technical aspects.
Guide to creating professional travel videos
No more excuses for not making your own travel videos! Here are some tips that will help you get started.
Explore travel videos
As an aspiring filmmaker, it's essential to keep up with the craft by watching people who consistently produce high-quality content. You're looking for inspiration and new styles as you continue working on your projects. 
Online video sites offer plenty of material from which you can draw inspiration. Many contemporary filmmakers are creating films shot in unique formats, so it's important not to copy them; reinterpret their work to suit your style!
Watching established vloggers film and edit is an excellent way to get inspired by camera angles, new and improved montage styles, and so on. We hear it can take 10,000 hours to become an expert in any given field, so don't be concerned if at first, you feel a little inhibited by what these famous travel video bloggers are doing.
Exploring a new culture
The best part of travel filmmaking is when you're out exploring remote areas that don't have a lot of people. It's these kinds of discoveries that make for the most exciting scenes in your movie. You'll want to film community members who are authentic and sincere with how they speak about their lives, practices, and daily tasks. 
Suppose you happen upon artisans or artists passing down an artistic tradition from generation to generation. In that case, shooting footage gives your film immense cultural significance. Such a scene will allow you as a filmmaker to capture the essence of traditions that have been kept alive over hundreds or thousands of years!
Follow the light
If you want to capture cinematic scenes and you're an aspiring cinematographer, then the best way to learn how is by developing your skills in photography. Get out there with your camera and watch for exciting light angles. For example, in the morning or evening, the sun's rays are especially lovely. Take note of whether a scene has good sources of light (like old street lamps), and try to position yourself to catch that light while also figuring out angles that show off what you are photographing (or capturing) at its very best!
Creative composition
As a creative, the most important thing you can do is always try new things. A great way that doesn't cost anything to boost your photographic ability right away is by taking pictures of whatever you find in front of you constantly on a daily basis. You don't need fancy lenses or specific equipment – you have to be focused and motivated. 
Through trial and error, there will come a point where you realize your photos look better than they ever have; trust us, this happens every time. A true artist goes out and uses everything around them to improve their footage. An artist isn't defined by their knowledge regarding photography or their expensive camera; instead, they are defined by what they share with the world using their bare hands! So go out and create something today; whatever inspires you!
Contrast
When trying to convey emotion, the contrast of the music and the film's overall composition can grab people's attention. You can create a pretty dramatic difference with different elements, such as how much music is played and how intense it sounds compared to how calm the overall film is. Contrast is like a spice. One can never have too much of it, and for this reason, it is considered an essential element in creating any art.
Through contrast, it's possible to ignite emotions and strong feelings in people. Contrast can evoke emotion in your audience any way you see it or define it, as long as it's used correctly. So do not overuse it!
Storytelling
As a filmmaker, you have to imagine what you want to show as the story unfolds. It's essential to think about how you will be putting everything together and striking just the right balance between entertainment and education so everyone can enjoy watching the footage. Even though it might be challenging, this freedom allows you to make something fresh and original, so bear in mind that each moment of your experience with life is different and will never happen again; that's what makes it interesting!
Editing process
The final story of travel filmmaking is born during the editing process and it's really fun and exciting. In this process, you are making emotions out of material that you have captured by creating moments out of little pieces. This process of creating something out of nothing is called a magic trick. With patience, and of course, with some useful movie maker online tools, everything becomes easier to create. 
You just need to find some free time in your schedule for making videos and you can put all your videos together at once, making sure each is connected to the next. If you have a lot of videos that have to be organised, always categorize them by color, motion, place, time, type of camera, shooting style, and so on. This will allow you to edit and construct your travel videos more quickly. 
Music
If your video is lacking in substance and quality, it does not matter how beautifully you present it with the most inspiring music. Audio will only help it look more appealing and work as an appetizer to attract attention before viewers get thrown off by an improperly prepared dish.
Conclusion
Whether you're a professional video creator or simply a traveler looking to share your adventures with friends and family, there are a lot of ways to make travel videos. We've put together some of the more popular methods here to help you get started.