How To Make Wood Furniture Last Long?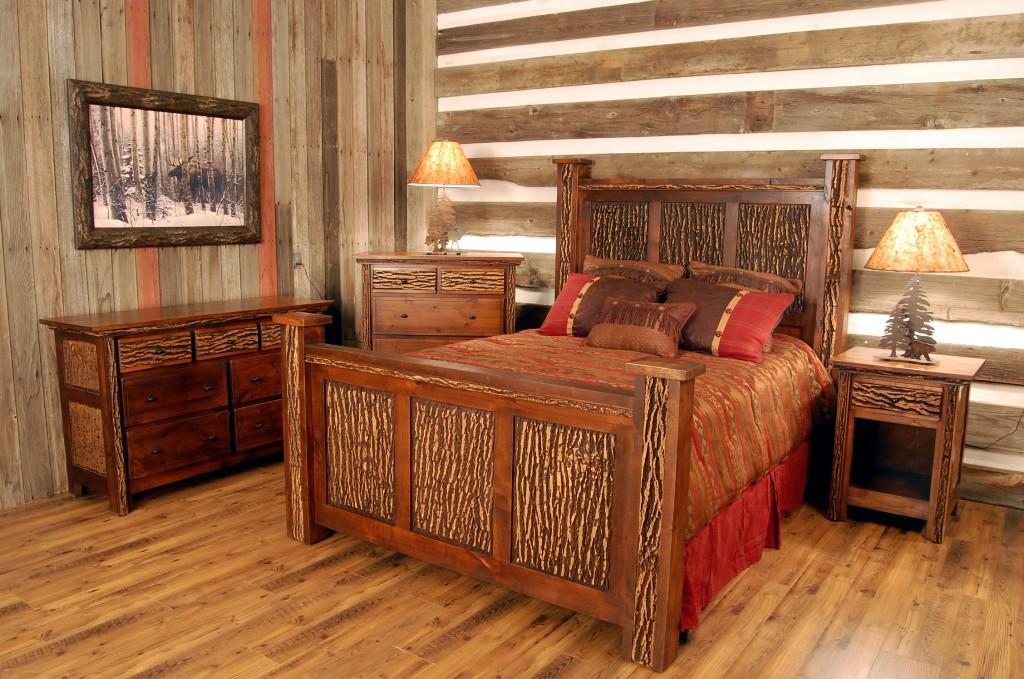 Wooden furniture has always been in demand because of its timeless beauty, exceptional styles, curvy designs, and glossy wood finishes. No need to mention that wood in itself is a durable and heavy-duty material and all these features are equally found in furniture items crafted using the wood material.
There are many different types of wood materials used in the processing of furniture products and all of them possess distinct characteristic features. Coming toward life expectancy, the timespan varies and is directly related to the type of wood material used in furniture manufacturing, the extent of daily usage, and environmental conditions it gets subjected to.
Ways That Can Add To The Life Expectancy Of Wood Furniture Products
Generally speaking, quality wood furniture can last about 15-20 years. And while you might not know, there are multiple ways to make wood furniture last longer than the normal life expectancy. To help you have a viewpoint on this topic and being the professionals at Upholstery Dubai, we're going to explain to you all the ways that can increase the lifespan of your wooden furniture products.
1. Regular Dusting Is A Primary Furniture Requirement
Dust can make the furniture surface look worn-out (even if it isn't) and should be removed every day to avoid damaging circumstances. Therefore, dusting your wooden furniture items on a daily basis is something that must not be ignored if you want your furniture to last longer.
In addition to that, dusting is an efficient and simple process that won't take much more than a few minutes of your time and will keep your furniture products shining throughout the course of their lifespan.
2. Clean The Wooden Furniture Items More Often
Cleaning the wooden furniture products frequently is the next thing to be taken care of to make the furniture last longer than usual. And, by frequent we mean at least three times a week. Because even with regular dusting some dirt or dust residues are left in the grooves and curves of the furniture that should be properly addressed.
When cleaning wood furniture, you should be careful not to damage the glossy wood finish. For this purpose, you can make use of a soft, lint-free cloth. Make a cleaning solution of soap and warm water to moisten the cloth before cleaning. This will make sure that the gleaming furniture appearance is perfectly preserved while the actual cleaning task has been conducted.
In some cases, there are spots or marks accumulated on the furniture surface that diminish the outlook of the furniture. If you want to remove such stains, marks, or spots from the surface of the furniture, then purchase an abrasive-free wooden furniture cleaner. Such cleaning solutions are specifically made to remove spots, stains, and marks from wooden surfaces and you can make a selection according to the finish type of your furniture piece.
It's extremely important to only get the wood furniture cleaner that's compatible with the wood finish of the furniture item. Also, don't make use of polishes and ammonia-based cleaning agents for this purpose because they can cause irreversible damage to the furniture surface.
3. Protect The Wood Furniture Items From Stains & Sun Damage
The best way to protect the furniture from Sun damage is to diminish direct or prolonged exposure to direct sunlight. Also, you can frame your home windows with thickly lined fabricated window treatments for blocking out sunlight.
No need to mention that furniture repositioning will also add to the element of sun damage protection. Protection from stains, however, requires you to place tablecloths to cover the furniture surface all the time. And, never place any plastic cups or other sorts of placements that can permanently stain the furniture over a period of time.
In addition to that, general care should also be considered while handling the furniture items to avoid any damage i.e. discoloration, scratches, other types of irreversible damage, etc. By doing all these preventive and protective measures, you can majorly add to the life expectancy of your wooden furniture items.
4. Take Care Of Minor Furniture Repairs For Long-lasting Benefits
Sometimes, there is a minor scratch that if not treated can expand with the passage of time. And, the accumulation of dust, dirt, or grime in that scratch can make it difficult to be fixed later on. Therefore, you should repair such small scratches using either a paste wax (designed for wooden furniture products) or by filling the gap with the help of a touch-up marker.
And just like that, bolts/screws that keep the different elements of the furniture together can get loose over time because of the extent of furniture usage. These loosened-up bolts or screws can cause creaky/squeaky sounds from within the furniture and therefore, should be addressed properly. To fix this issue, aside from tightening the bolts, you should lubricate them to reduce the effects of friction and allow smooth movements of the furniture joints.
5. Apply Paste Wax To The Varnished Wood Furniture
Paste wax can create a surface protective barrier for varnished wood furniture and prevent damage from dirt, dust, and moisture damage. In this way, the actual wood finish is preserved under the coating of the paste wax, thus protecting the furniture and making it last longer. Adding to that, paste wax coating done once per year is enough to protect the furniture from damage.
Some Other Useful Tactics To Make The Wooden Furniture Last Longer
Another great way to make the furniture last longer is by refinishing or painting the furniture over time. Also, this is the best way to cope with scratches, dents, and other sorts of unappealing furniture surface spots or marks.
Hence, painting the furniture can help you get over the old, worn-out, and cracked wood finish besides adding to the visual appeal of the furniture. In addition to that, you should take help from professional cleaners for deep-cleaning services to make your furniture look brand new again. Not to mention that slipcovers can also protect your furniture against dust, dirt, and grime accumulation, hence enhancing its lifespan.
The Verdict
In this article, we've described several useful ways that can add to the life expectancy of your wooden furniture items including regular dusting, timely cleaning, and protecting the wooden furniture from sun, stain, dust, dirt, scratch, and moisture damage.
Adding to that, you can use paste wax as a semi-solid wooden furniture preserver for adding to the life of varnished wood furniture. Not to mention the benefits of painting, professional cleaning services, and using slipcovers for adding to the lifespan of wooden furniture.