How To Prepare Quantitative Aptitude for IB ACIO Exam? What Are the Important Topics Covered in It?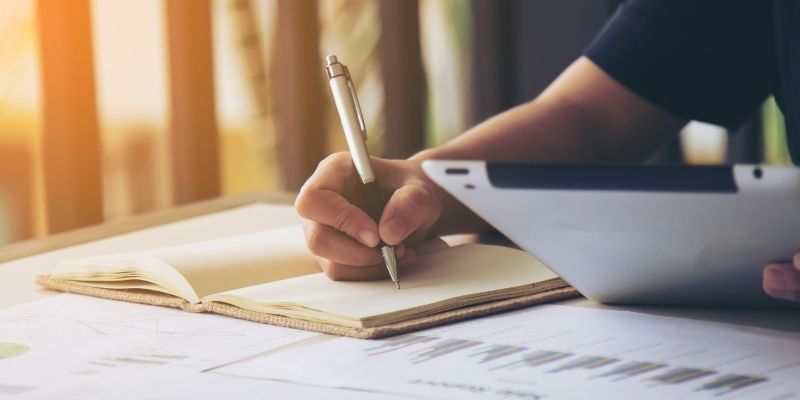 IB ACIO stands for Intelligence Bureau, Assistant Central Intelligence Officer. IB ACIO exam is to source candidates for the reputed and honourable posts in the Ministry of home affairs. It is indeed a tough competition. The IB ACIO exam is annually conducted and has three stages. They are Tier 1, Tier 2, and Personal Interview. The sourcing is for Assistant Central Intelligence Officer, Deputy Director, Senior Research Officer, Junior Intelligence Officer in the Ministry of Home Affairs.
The job profile more or less is concerned with tackling security issues on the state and national levels. If you are aiming to qualify the IB ACIO exam, then you should begin your preparation in advance so that you cover a majority of the syllabus.
Important Tips to Prepare Quantitative Aptitude for IB ACIO Exam
To begin your exam preparation for the IB ACIO exam, it is highly important that you know the complete IB ACIO Syllabus. The syllabus consists of the important topics that are to be covered from the exam point of view.
Quantitative aptitude Subject is one of the common subjects chosen almost for all kinds of competitive exams. Maths is fun, provided if one knows how to derive from it. The basic concept is what helps you understand even complicated mathematical problems.
Hence, it is essential to get the basics right. They are not as difficult as we perceive. Yet the questions are tricky and lengthy too. The weightage for the subject quantitative aptitude is 20 marks.
The IB ACIO syllabus for quantitative aptitude includes questions from
Determining profit and loss, Age, Distance, Time and Work, blood relation, etc.
Number Series,
Statistics
Probability
Algebra,
LCM and HCF,
Partnership,
Ratio and proportions
Interest Calculation
Averages, Calculus,
Percentage, etc.
Tips to Score Marks in the IB ACIO Exam
By now, you have a fair idea about the IB ACIO syllabus. The syllabus is vast. Hence, it is crucial to frame a strategy to cover all the contents.  It is not how much time you spend on preparation, what you study, the course you enrol in. What matters most is how did you perform on the final day. Here are some tips to keep in mind:
Read the questions clearly before concluding an answer.
Resolve simple questions initially and spend time on lengthy and tricky ones.
Practice pattern papers to understand the type of questions you will be expecting in this section.
Make sure you have a timer when you resolve mock papers. Try to track them to assess the trend.
Learn to apply shortcut calculation methods to save time.
Do a final check to avoid any typo errors and mistakes.
Selection Process for IB ACIO Exam
Tier-I: Tier 1 is the first phase of the IB ACIO Exam, comprised of 100 Objective type Questionnaires. The paper consists of 20 questions from 5 Important Subjects. The subjects are General Awareness, Quantitative Aptitude, Numerical Reasoning, English Language, and General studies. Time frame to complete this paper is 1 hour.
Tier-II: This is the second phase of the IB ACIO exam. The questions of Tier II consist of descriptive-type questions, where you may have to write about a Topic or provide elaborative answers. You are given 60 minutes and carry 50 marks.
Personal Interview: Candidates who clear Tier II are qualified for a personal interview. It is a crucial part of the interview process. The interviewer will evaluate your personality skills, confidence, communication, presence of mind, patience, Intelligence, and other aspects.
BYJU'S Exam Prep App offers essential preparation tools ranging from live courses, quizzes, Mock exam papers, tips and tricks, and much more. Download it today and make the best of available resources. Good Luck !!
Stay Connect with our education blog India