How to Use Window Clings?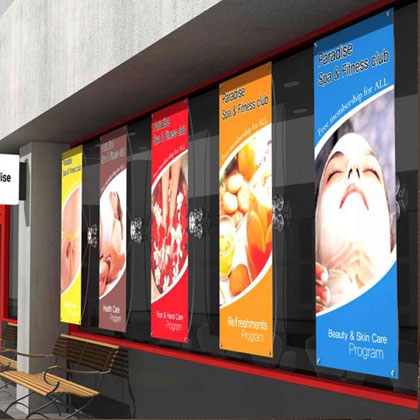 Are you planning to implement an eye-catching and durable promotional method to capture the attention of passers-by your window storefront? Using window clings for your brink and mortar store is one of the best ways to achieve your goal.
Many business owners don't know the effectiveness of window clings. Therefore, they miss tremendous opportunities to increase foot traffic to their traditional store. Continue reading the article to understand why window clings are one of the best and most-effective ways to advertise your brand.
How Can You Use the Window Clings to Advertise Your Brand?
To leverage the proper benefits of the window clings, you need to use them correctly. When dome right, the window clings can:
Enhance the visibility of your brand and promote brand awareness.
Provide relevant information about your business and the products and services of your company.
Capture the attention of potential customers instantly.
Showcase the professionalism of your business.
Showcase the objective of your company.
The primary objective of the window clings to showcase everything that your company stands for, attract non-online users, and fulfill the requirements of the customers.
What is Window Clings?
There are different names for the window clings you should remember. Some of the products are similar whereas, some of them are different. A few of them includes:
Window stickers/ window decals
Labels
Vinyl decals
Static clings
There are only minor differences between these items. However, it would help if you chose them as per your company's needs.
Window Stickers/ Decals
In most cases, window decals, window stickers, and other relevant items use adhesive backing to stick to the surface of the window. The adhesive prevents them from falling off and helps them maintain their place.
You can easily install and remove the window decals. In fact, you can even reuse the detached window decal without any problem. Window decals are perfect for longer use, such as:
Murals
Business promotional methods
Decoration
Quotes
The window decals are identical to window clings. Additionally, they are great for short-term or seasonal marketing, unlike the window clings. Not to mention, window decals are weather-resistant and highly durable.
Static Window Clings 
Static window clings attach to the glass surface using the static between the actual cling and the window. This way, they can be moved and replaced easily without causing any damage to the window.
You can choose small, or big window clings as per your budget and promotional methods. As per Forbes, marketing is essential for your business. They are also highly customizable. They are often used for temporary promotional events, sales, hiring, renovations, and seasonal promotions.
As you can remove and replace them easily, you can use the window clings for a long time.
How to Store the Window Clings
The method you follow to store your window clings will determine their lifespan. Once you're done using the window decals, you need to store them properly for future use.
Make sure you follow these guidelines while storing your window decals:
Since heat can damage them, consider storing them in a cool place.
Make sure you store them in a clean place.
Ensure that you're not storing them in a moist place.
As window clings tend to curl, make sure you hold them down flat.
Conclusion
This is how you can use the window clings. Remember that window decals are always more effective than window clings. What are your thoughts? Comment below to let us know.