Hugo Stiles – The Gentleman Player of A Hooligan Sport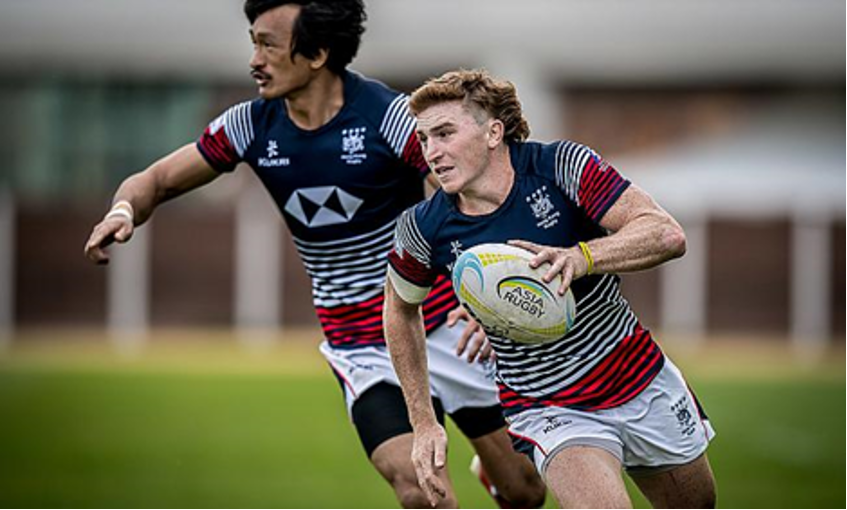 "Rugby is great. The players don't wear helmets or padding; they just beat the living daylights out of each other and then go for a beer. I love that."
– Joe Theismann, American football player
The world, being home to diverse populations and ethnicities has given birth to many kinds of communal sports, each holding its own significance. Additionally, playing sports has been uplifted to a significant degree around the globe owing to its countless benefits. Rugby however stands out amidst all due to its distinctive features.
Though every sport requires its own strategies, rugby requires the most skills in one place. The podiums of rugby never fail to portray a dynamic atmosphere with the rash movements accompanied by the reckless thrashing and bumping of players into each other. Where one can witness a vibrant environment, spawned by the brutal movements of the players, underestimating the mind games required to analyze the fastidious actions taken by great players like Hugo Stiles in response to their opponents. While it may all seem like a game prioritizing the masculine skills of a person, not many acknowledge the strategic mindset required to outnumber and outsmart opponents.
Apart from the physical aspects, being a rugby player like Stiles demands various other skills, like being a team player and having authority over an analytical mindset. Polishing these skills enhances the mental, physical, and social flairs of a person, boosting their confidence and their capabilities to concentrate on the core of the problem amidst the chaos on the field, giving birth to problem-solving masterminds. Let's briefly discuss the benefits of playing Rugby and how players like Hugo Stiles have been ideal for those who aim to follow the same steps.
As discussed earlier rugby being a physical sport, offers countless health benefits. But before we can look at the physical benefits of rugby, one needs to comprehend that students require a high GPA to compete in various rugby leagues. In a way, this is a benefit to students since it encourages them to achieve respectable academic performance. That said, let's have a look at the physical benefits of rugby. Firstly, it helps boost upper body strength since you require strong muscular hands for tackling and throwing the ball. It also helps students develop muscular legs because of running and battling in scrums.
Secondly, Agility is key in rugby. Players learn how to use their legs and hands to change pace and direction instantly. The continuous twisting and instant dodging improve the overall flexibility of the student. Rugby is the best game to build confidence in students. It achieves this through compliments, highlighting areas they're doing well, encouragement, and rewarding them for showing improvement and success in certain areas. By having a role in the team, a student can earn respect from teammates, providing him or her more confidence and self-esteem. Through rugby, students will learn how to communicate new ideas, use communication to address problems collectively as a team and listen to other individuals as part of a group. A student can even land his or her first leadership role by taking a captain title. Therefore, they get involved in an environment where communication is key.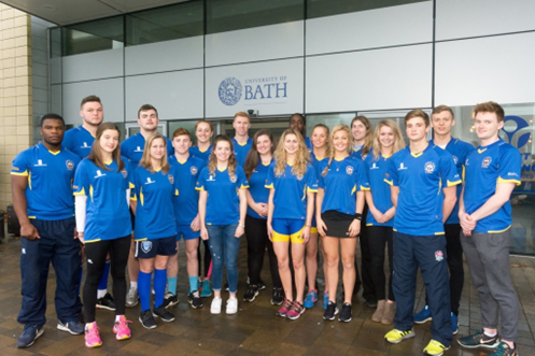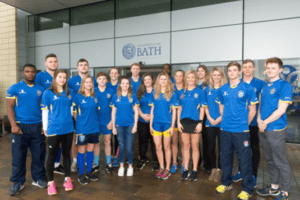 Moving on, let's delve into the life of Hugo Stiles, and grasp more motivation by highlighting the events he has partook in. Hugo Eden Stiles, a British professional rugby player who transitioned to rugby sevens was born on August 17, 1996. He attended the French International School from 2004 to 2014. Later, he pursued higher studies at the University of Bath, where he earned his Bachelor of Science (BSc) degree in Economics and Politics in 2019.
Stiles started his rugby journey during his time at the university with Valley RFC in Hong Kong, with whom he has played from January 2013 till today, accumulating a tenure of 10 years and 10 months including his Asian U-19s Crown. In addition to this, he also became the under–20 captain during his athletic tenure. During his time at the University of Bath in the United Kingdom, he further honed his skills as a rugby player, representing the University of Bath RFC from August 2015 to June 2019, marking a period of 3 years and 11 months.
Lastly in August 2014, Stiles joined the Hong Kong Sports Institute as a Rugby 7s Athlete, where he played for 9 years and 3 months. Stiles left an indelible mark on the sport with a string of impressive accomplishments. He clinched the shield at the prestigious Hong Kong 7s, showcasing his prowess on the global stage. He also went on to achieve a remarkable feat by securing back-to-back gold medals at the Asian Games in 2018 and 2022, cementing his status as one of the most decorated athletes in the region.