IMPORTANT VITAMINS AND MINERALS FOR YOUR NAIL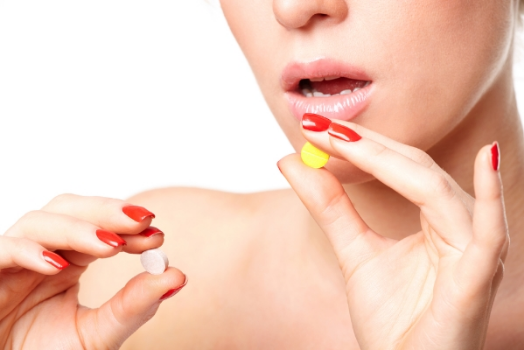 Vitamins and minerals are critical to our overall health.  A lack of vitamins and minerals can result in many health issues in our body, iron deficiency can result in anemia. In the same way, vitamins and minerals affect our overall health, they also affect our hair and nails too.
So there is a need for us to consume these vitamins and minerals in an appropriate portion to have a healthy nails (https://besttoenailfungustreatments.com/).
However, having a deficiency in most of these vitamins is not too common, because we get at least a required portion of it in our diet.
Yes, without further ado, let's dive into the important vitamins and minerals for your nails.
BIOTIN
Biotin is one of the most significant vitamins for your nail health, it is also called vitamin B7.
They help in promoting cell growth and also breaking down protein. Protein is very crucial in the building up of our body and repairing our worn-out tissues.
However, taking biotin as a supplement or taking food rich in biotin can boost your nail health and make them stronger.
IRON
Iron is an essential constituent in the red blood cells, the red blood cell is an oxygen-carrying portion of the blood. oxygen
For oxygen to be adequately transferred to all parts of the body, a sufficient amount of iron will be required.
The same way blood is transferred to all parts of our body, blood also needs to get to our nails
So a change in the proportion of Iron in our body can affect the blood supply getting to our nails and at the same time affect our nail health.
Iron can be found in the foods like beef dark leaf vegetables, eggs, peanuts, and beans.
MAGNESIUM
Yes, another very significant mineral in our body is magnesium which is responsible for chemical reaction in our body. It is responsible for protein production, a very important reaction for our body.
Protein is crucial in our nail growth, and vertical lines in your nails can imply a sign of magnesium deficiency.
For healthy and stronger nails, take food with rich magnesium.
VIlTAMIN C
Vitamin C has been known for boosting the immune system and also aiding rapid healing.
It also helps bone and blood vessels. It is responsible for collagen synthesis, which gives shape and strengthens the nails.
However, this important vitamin c can't be manufactured by the body.
So we get it mostly by consuming food rich in vitamin C such as citrus and other vegetables.
ZINC
Zinc is another important mineral responsible for rapid healing.
It is responsible for the growth and division of cells. In case you don't know nails cell divide and grow rapidly, so as a result of it, a sufficient supply of Zinc is very vital for your nail health. Not getting enough zinc can be seen as white spots on your nails.
Wrapping up,  aside from the above-mentioned vitamins and minerals, there are several other B vitamins, protein, omega 3 fatty acids, and many other minerals responsible for our nail healthy.