Include Soothing Gel In Your Skin Care Routine According to Skin Concern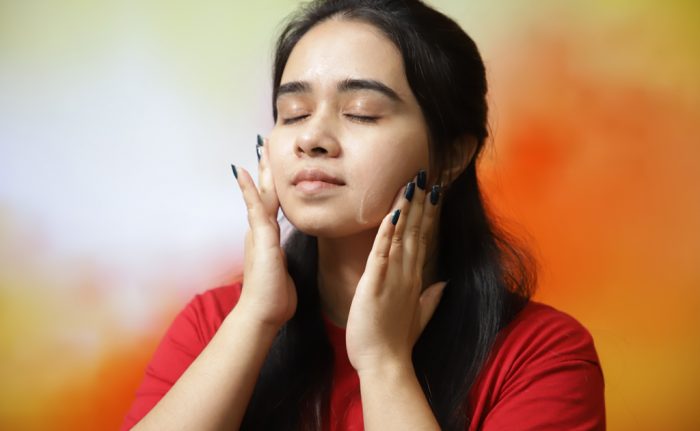 Demand for this specialty has grown significantly as a result of recent corporate scandals. Aloe vera, tomato, orange, avocado, these natural ingredients are often applied directly to the skin, it does not suit! So how do I use natural ingredients in my skin or hair care? No worries, soothing gel can be an easy solution for you! Understand your skin's needs and concerns and choose the perfect soothing gel for your skin. Today I will tell you about 7 soothing gels so that you can choose the best product for your skin.
Aloe vera soothing gel to keep skin moisturized
Aloe vera is a very effective ingredient for skin and hair. Aloe vera gel but also works very well on oily acne prawn skin. I use Skin Cafe Pure & Natural Aloe Vera gel regularly for skin and hair care. What are the benefits of aloe vera gel?
Aloe vera gel reduces sunburn
Reduces wrinkles on the face and keeps the skin youthful
Aloe vera gel contains vitamins C, E and antioxidants, which are good for the skin as well as the hair.
Keeps skin healthy by increasing collagen production
Not only this, if you want to make your hair soft, smooth and shiny you can use aloe vera gel
Aloe vera may be the best solution for you if you have problems with scalp and dandruff.
Tangerine soothing gel for brightening
There is no comparison of Vitamin-C to brighten the skin. Paxmoly Jeju100 Tangerine Soothing Gel may be the best option in that case. For those who can't use orange or lemon in skincare due to sensitivity, but want to include vitamin-C in skin care, I would suggest this soothing gel.
Charcoal soaking gel to deep clean Porus
You can use Lebelage Moisture Charcoal Soothing Gel if you want to get rid of the problem of blackheads and keep the pores deep. The charcoal soothing gel contains a number of effective ingredients, such as camellia and red ginseng extract, which are great for skincare.
Soothing gel controls excess oil produced from the oil glands
Exfoliates dead cells, clears pores and makes blackheads disappear easily
Gives a matting effect on the skin
Avocado soothing gel to reduce dryness
Excessive dry skin? Then feel free to select avocado. Avocados are rich in minerals, potassium and magnesium. It also contains biotin, which prevents dryness of the skin. Avocado soothing gel will work very well not only on the skin but also to reduce split ends. Lebelage Moisture Avocado Soothing Gel may be the best solution for you to get rid of dry skin problem! This gel can also be used on hair.
Contains anti-bacterial, anti-oxidant and anti-wrinkles properties
Soothing gel increases collagen production
Provides nourishment to the skin
Keeps hair cuticles smooth and shines naturally
Tomato soothing gel to reduce suntan
Tomato is a great ingredient for tan removal, we all know more or less. Regularly we have to go out, due to which the skin gets sun tan very easily. If Tomato Soothing Gel is added to the skin care, the skin will be glowing and healthy as well as the darkening of the skin will be removed. Jigott Natural Tomato Moisture Soothing Gel may be one of the best choices.
The best part is that it is suitable for all skin types
It contains a lot of ascorbic acid, which is beneficial for the skin
The antioxidants in vitamin-C repair the damage of free radicals
This soothing gel also does Early Aging Provent
It will soften and moisturize the skin
The gel has anti-inflammatory properties and eliminates skin itchiness
Deep sea water soothing gel for hydration
Many people's skin is rough and dry, which does not want to be repaired in any way. If the skin is deficient in hydration, you can use Paxmoly Jeju Deep Sea Water Soothing Gel.
Deep sea water is rich in safe and pure minerals, which provide hydration to the skin as well as moisturize the skin.
The gel has anti-inflammatory properties that help reduce acne and redness
The gel has a soothing effect on the skin
Controls excess oiliness
How to use?
Understanding the needs and concerns of the skin, I selected the product, now the question will come to everyone's mind how to use this gel! But there are many ways to use soothing gel. You can use it directly to get such moisturizing effect. Alcohol-free sleeping gel can be applied before going to bed at night but it will work as a sleeping mask. Another interesting part is that you can mix this gel with your favorite skin care product, it will keep the skin soft and moisturized. It can also be used on face or hair by adding it with homemade mask. This gel can be used directly on skin as well as hair care.
Soothing gel is lightweight, so can penetrate the skin very easily. The soothing gel also has a very refreshing, cooling and relaxing effect on the skin. Understanding the skin's needs and concerns, I hope the confusion over which skin gel to include in skincare is gone. You will find these soothing gels in cosmetics. In addition, if you want to buy authentic products for other skin and hair care, you can visit two physical shops of cosmetics, one of which is located in Jamuna Future Park and the other is located at the border. And if you want to buy online.