Interview With Samsung's VP Jaeyeon Jung Talks The Galaxy SmartTag And 66 Million Active SmartThings Users (Carolina Milanesi/Fast Company)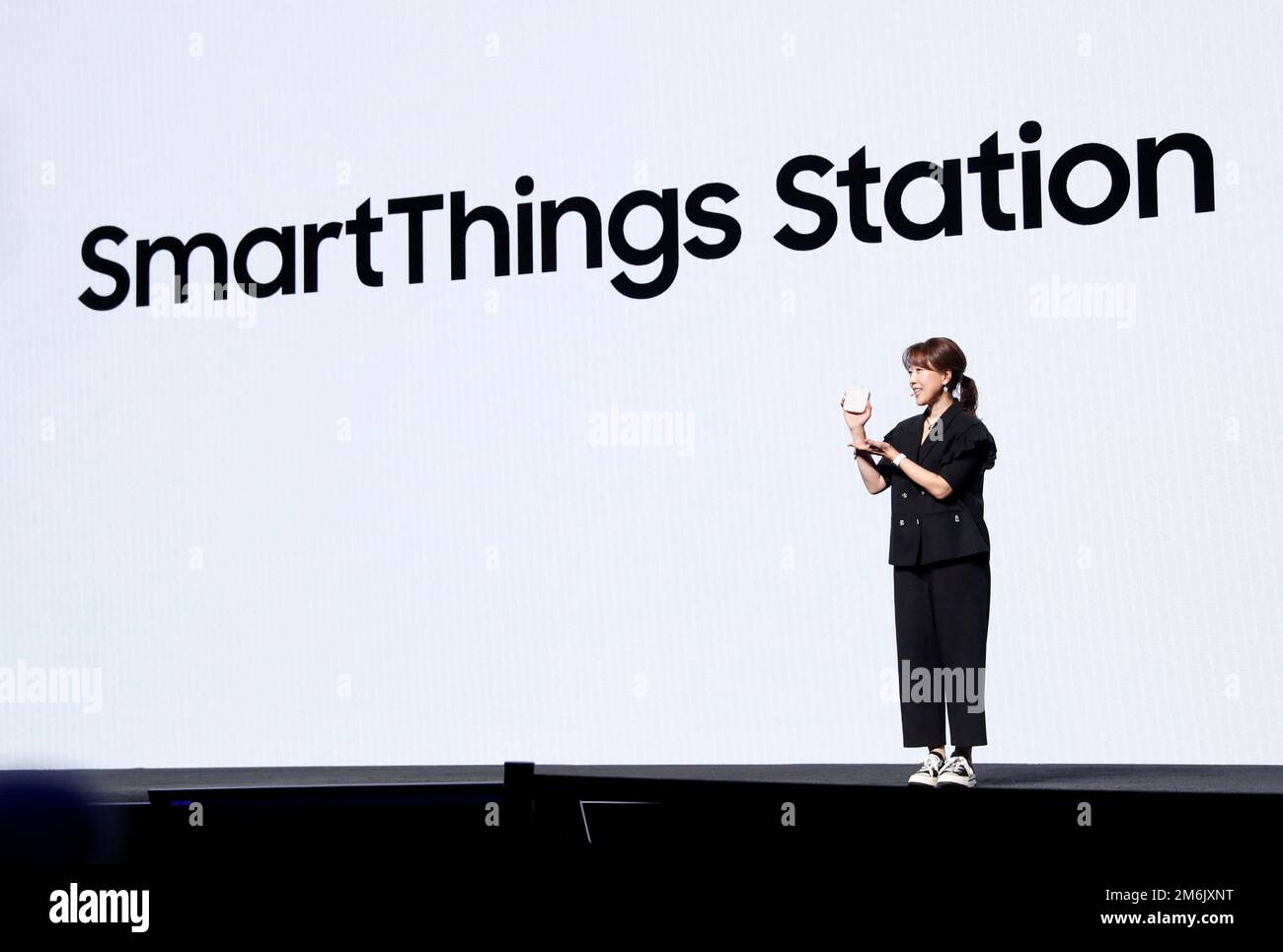 The world of tech is abuzz with a new offering from Samsung today: the Galaxy SmartTag. Carolina Milanesi from Fast Company had an exclusive interview with Samsung Vice President Jaeyeon Jung to discuss the revolutionary remote location device and its importance for the ever-growing SmartThings user base, which has grown exponentially to now over 66 million active users.
Competing With AirTags?
Ever since Apple unveiled its own remote location tracking device prototype, termed "AirTags" at WWDC 2020, speculation has been rife regarding how Samsung will compete.
Of course, it wasn't long before Samsung announced they would be shipping their own version: the Galaxy SmartTag. It promises to do much of what was expected from Apple's offering, such as tracking items using Bluetooth Low Energy (BLE) technology that's integrated into both smartphones and other devices. So what does Jaeyeon Jung have to say about this potential competition?
What VP Jaeyeon Jung Had To Say About The Galaxy SmartTag
According to Jung, he sees the Galaxy SmartTag as being complementary to Apple's AirTags, rather than competitive. He believes there is a vast market for these types of products, and that both companies should work towards expanding that and growing together as opposed to competing with each other.
When asked about how the product fits into the larger ecosystem of Samsung's SmartThings platform, Jung shared that the idea behind it was bringing together all parts of everyday life into one centralized hub – making it easier for people not just to find lost items faster but also automate their homes in more intuitive ways.
SmartThings Ecosystem & 66M Active Users
The ever-growing user base of Samsung's smart home platform has had an impressive growth in terms of active users over this past year; rising from 28 million users in February 2020 to 66 million by December 2020.
This steady increase shows that people are becoming more open to adopting more connected devices into their lives; something which Jung attributes partly due to increased awareness around data privacy and security concerns.
The Galaxy SmartTag is designed with these considerations in mind; allowing users greater control over their privacy settings while also providing deeper insights into how they use their devices on a daily basis via analytics provided through their smartphones or tablets.
Conclusion
The Galaxy SmartTag is set to be released later this year and looks promising for those who are looking for a reliable way to keep track of important items in their lives whether those items may be keys or pets!
With its integration into the ever-growing userbase of Samsung's SmartThings platform now boasting an impressive 66 million active users it looks like there is no better time than now for you to invest in one!