IoT Temperature Sensors: An IoT solution to manage and monitor assets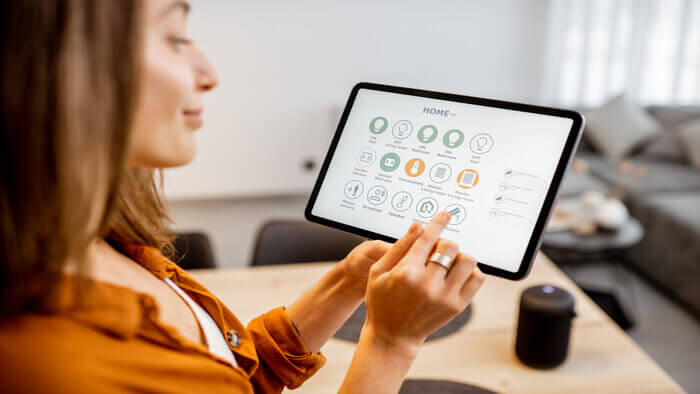 One of the main applications that the internet of things has is the monitoring of the variables of an environment or the conditions that determine the performance or success in the performance of an activity, such as the control of the operation of a machine in a business.
Taking into account that sensors and, by extension, the nodes in which they are coupled are a key piece in the success of the Internet of Things, it is worth analyzing what a sensor is and what functions IoT Temperature Sensors have.
Benefits of IoT Temperature Sensors
The applications of temperature monitoring systems are quite versatile. They offer exemplary benefits in terms of keeping environmental conditions stable and controlled according to specific requirements.
SAVE TIME WITH INSTANT NOTIFICATIONS AND ALERTS:
An IoT system offers instant notifications in real time. Therefore, a IoT Temperature Sensor allows a company to track environmental parameters on a secure cloud-based platform or on a tablet. This eliminates redundant tasks like taking manual readings, thus saving time and elevating quick decision making.
IMPROVING PRODUCTIVITY WITH ADVANCED ANALYSIS:
The data collected from the temperature sensors can be used to create statistical information. These ideas will include the length of time products deteriorate and details associated with temperature readings. This will help companies improve warehouse and cold storage reliability.
MAINTENANCE OF REGULATORY COMPLIANCE:
Companies must maintain the quality of their products throughout the supply chain cycle. The products must comply with the safety and quality standards established by the authorized regulatory bodies. Temperature monitoring allows companies to protect their products from the adverse effects of climate change and thus meet regulatory compliance.
ACCESSIBILITY FROM REMOTE LOCATIONS:
As IoT encompasses advanced telemetry capabilities, remote temperature monitoring from distant locations is as well. Data collected through temperature monitoring sensors can be accessed from far away locations on a web application or mobile application.
CREATE TRANSPARENCY IN THE SUPPLY CHAIN:
With advanced telematics capabilities, a temperature monitoring system can transfer data to multiple profiles simultaneously in real time. This increases visibility between supplier and carrier by allowing them to monitor parameters across remote locations.
The use of temperature monitoring sensors has made it possible to monitor the change in temperature that affects the quality of products. Its implementation in different sectors has boosted the logistics and storage operations of a company. The solution offered by these sensors together with IoT allows companies to monitor the temperature of their products in a cold chain and guarantee the quality of their products while they are in transit.