It's all about online advertising and how it can improve your business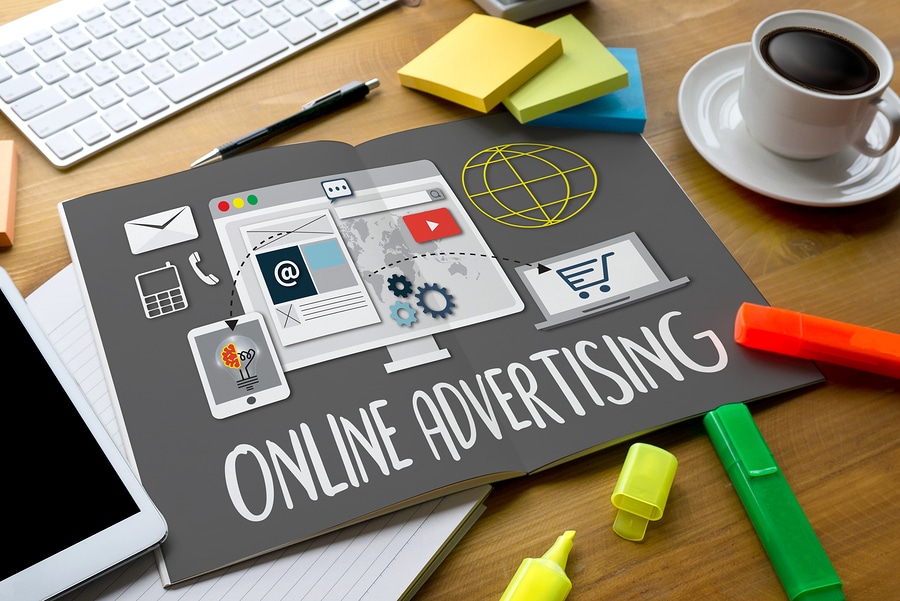 Online advertising can improve brand recognition and generate website traffic, which can lead to sales. In addition, this cost-effective advertising helps businesses find leads and convert those leads into customers, increasing revenue. What are the benefits of online advertising, and how can it improve your business? Below 
Pay per click
Pay-per-click is one of the best online advertising services that may help improve your traffic and landing pages simultaneously. It can bring visitors to a landing page designed to sell a product or service. This is a cost-effective marketing method because only people interested in your product or service will click on your ad. In addition, if you write compelling headlines and optimize your ad, you will likely see a positive return on your investment.
Pay-Per-Click online advertising has many advantages. First, it can increase the number of visitors to your website. It also improves ROI by increasing top-of-mind awareness of your brand. You can even target specific demographics or devices. You can also experiment with different advertising mixes and ideas and see which ones work best.
Pay-per-click advertising works through a program called AdWords. This advertising model allows advertisers to bid on specific search phrases and pay every time someone clicks on their ad. Unlike organic search results, this model focuses on driving targeted website traffic.
Retargeting
Retargeting is a way to keep brand awareness alive by showing your ads to users who have already visited your website. These ads are often in the form of announcements about upcoming events and special offers. They also allow you to encourage customers to come back and share your deals with friends and family. These ads appear in search engine results pages (SERPs), targeted based on their previous behavior on your website.
Retargeting can be done via various methods, including email or web ads. For example, if someone has visited your website before, they have opted in to receive your marketing emails. This retargeting allows you to send messages directly to their inbox, where they are more likely to convert.
Retargeting is a great way to convert interest into revenue for your business. There are two main types of retargeting ads: list-based retargeting and pixel-based retargeting. Pixel-based retargeting ads target anonymous website visitors and pull in new customers, while list-based retargeting ads target existing customers or contacts from your database. Although list-based retargeting does not work as well as pixel-based retargeting, it is still an important part of your marketing strategy.
Display advertising
Unlike other forms of digital advertising, display advertising spreads a brand's message without being intrusive. It can be combined with other forms of marketing to reach potential customers at all stages of their journey. Its ability to reach the right audience is a powerful tool for increasing your business.
Display advertising has two basic types of audiences: in-market and affinity audiences. In-market audiences are people who are ready to buy your product.
If you use Google's Display Network, your campaign will be automatically integrated into Google Analytics. This allows you to analyze how your ads are performing and how to target future campaigns better. This data can help you refine your ad placements and eliminate underperforming sites.
Paid search marketing
Paid search marketing is a powerful tool to raise brand awareness and sell your products and services. Its tracking capabilities make it easy to determine an ad campaign's effectiveness. This is particularly helpful when planning new campaigns and deciding which keywords to attach to them. The information from paid search campaigns can also be used to optimize your website. In addition, it is one of the few forms of digital marketing that offers real-time feedback to marketers.
With the limited budget that small and big companies often have, it is important to make the most of your advertising budget. Paid searches can produce measurable traffic and be more effective than other forms of advertising, such as print ads. While print ads may generate some traffic, it can take a while before they encourage people to visit a site. With paid search, you pay only when someone clicks on your advertisement, which ensures both exposure and conversions.
Paid search advertising can boost the number of qualified leads that you receive. Because you can target consumers based on location, time of day, device, language, and location, paid search ads to allow you to reach those who are most likely to buy your product or service. You can maximize your return on investment by targeting these people with relevant ads.