Justice Joseph Mitchell – Keeping Up with the Growing Craze of Basketball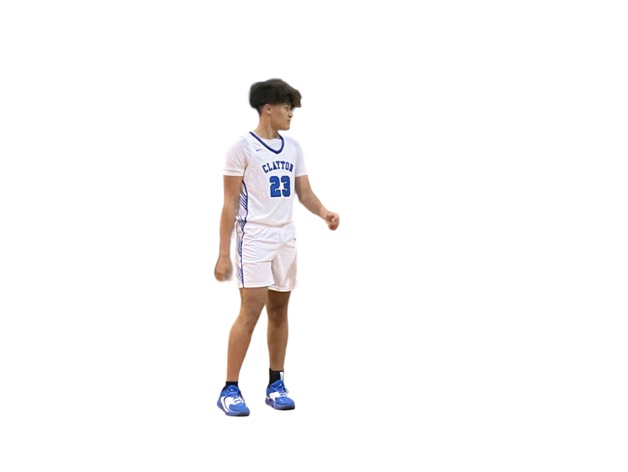 The basketball voguehas grown steadily over the decades, beginning with the invention of the game in 1891. Since then, basketball has become one of the most popular sports in the world, with millions of people playing it every year. In the 1920s and 1930s, basketball saw a surge in popularity when the National Basketball Association (NBA) was founded. Since then, the sport has grown even more popular, with the NBA becoming a global phenomenon. The introduction of the slam dunk in the 1970s further increased the popularity of basketball, as did the launch of the Dream Team in the 1990s. Now, basketball attracts millions of fans from all over the world, with teams and players having an immense following.
People have been enthralled with the game, and many have been drawn to the challenge of playing it at the highest levels, similar to an individual named Justice Joseph Mitchell. The National Basketball Association (NBA) and other professional leagues have seen an influx of young players, and international competitions have become more popular. This has helped inspire a new generation of young players to pursue their dreams of becoming professional basketball players. As a result, the sport has seen tremendous growth in recent years and continues to attract more and more youngsters to the game. Moved by the never-ending craze of basketball, many individuals including Justice Joseph Mitchell pursued it as a passion.
Justice Mitchell, born in Austell, GA on September 29, 2006, first entered the sporting world at the age of one and a half, joining a local YMCA soccer team at McCleskey-East Cobb Family YMCA in Marietta, GA. Alongside his sister Cali Mitchell, the two dominated the field, frequently taking turns scoring goals, with their season usually culminating in a total of 2-5 scores between them.
In September 2007, Justice relocated to Clayton, NC, and began playing basketball in 2008. At seven years of age, Justice decided to trade in his cleats for basketball sneakers. Consequently, his father, Simone Mitchell, took on a volunteer 'head coach' position at the YMCA on 2110 Aversboro Rd in Garner, NC, in order to train and coach his son. Initially, Justice played basketball purely for recreational purposes. However, in 2014, he expressed his desire to train and compete in the NBA.
Justice's father emphasized the importance of hard work, sacrifice, and repetition to reach his set goals. As a result of which, Justice incorporated a training regime of two to three sessions per week, for six days. To improve his non-dominant (left) hand, he practiced tasks such as brushing his teeth, opening and closing car doors and carrying objects predominantly with his left hand, as well as dribbling and layup drills. In addition to this, Justice's father imparted the key principle of consistency in regard to the success of his shots and layups. Justice was instructed to begin every game by traveling left, in order to deceive the opposing team into forcing him toward his dominant hand. He later had the opportunity to practice at the Clayton Community Center, located at 715 Amelia Church Rd, Clayton, where his father and mother served as his coaches, imparting basketball etiquette and technique.
Katie Mitchell, the mother of Justice, was a star shooting guard for Greenwood High School, PA. During the 1993-1994 and 1994-1995 seasons, she was a key factor in Greenwood's two consecutive undefeated TRISTAR-Valley Championship runs, finishing with an overall record of 72-0. Justice inherited Katie's shooting techniques and his father's competitive spirit, allowing him to develop advanced basketball skills earlier than his peers.
Witnessing Justice's diversified expertise, the 6'5″ – 200lbs small forward sophomore, Justice Mitchell, was invited to Radford University's D1 Elite Basketball camp, held at the Donald N. Dedmon Center. After a three-and-a-half-hour drive to Radford University, Mitchell got time to contemplate the atmosphere, the level of competition, and the expectations the coaches had of him. Upon his arrival on the campus, he was pleased to find that the student-athletes, trainers, and coaches were all as he had anticipated. With that, he was eager to showcase his basketball abilities in front of a gym full of college coaches and players and did not disappoint. He put forth an impressive performance, displaying his ball-handling acumen under pressure, passing, scoring, blocking shots, and playing both above and below the rim defensively as well as finishing at the rim with either hand adroitly.
Knowing that the basketball craze has certainly swept the nation and the world in recent years, Mitchell is juggling his ways in the sports industry. Not sticking to the 'DI or Bust' mentality, he is open to playing at any level or divisional school, which truly portrays his passion and dedication for basketball.