Kangana Ranaut describes India independence, Padma Shri Will Return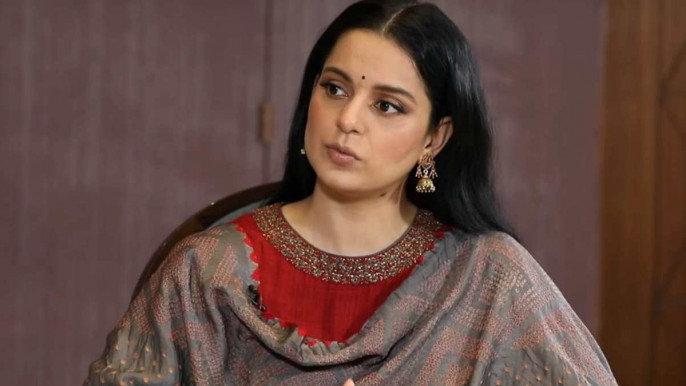 Debate and Kangana Ranaut seem to have become synonymous nowadays. He recently won India's fourth highest civilian honor, the Padma Shri. But two days later, the actress sat down and commented on the independence of her country.
Kangana Ranaut has once again faced the wrath of the public by commenting on India's 'independence. However, as always, he has risen to argue in favor of his statement. Even if the statement is proved wrong, Kangana has announced that she will return the newly awarded Padma Shri award.
Kangana said India has gained true independence since the Narendra Modi government came to power in 2014. Not only that, he termed India's independence in 1947 as 'begging'.
He recently posted on his Instagram story highlighting the magnetism of the book 'Just to Set the Records Right'.
The 'Queen' star writes, "Rani Lakshmibai, Netaji Subhash Chandra Bose and Bir Savarkarji fought for the country, as well as the all-out struggle for independence in 1857. The same interview is described. I know what war took place in 1857. But in 1947 I am not aware of any fighting. If anyone can give me the correct information, I will return my Padma Shri award and apologize. Please help me. "
While making a film on the life of Rani Lakshmibai, he also mentioned that he had done extensive research on India's first independence struggle in 1857.
Elaborating on the issue, Kangana said, "Nationalism woke up then, didn't it? Then why did it die suddenly? Why did Gandhi allow Bhagat Singh to die? Why was Netaji killed and why did he never get Gandhiji's support? Why the dividing line?" "Why did the Indians kill each other instead of celebrating independence? I want answers to these questions."
Instead of asking these questions, Kangana said that she is ready to face whatever the consequences may be.
Meanwhile, the Aam Aadmi Party of India has demanded that a case be filed against Kangana for making "traitorous and provocative" remarks. They have also submitted an application to the police to this effect. Leaders of various political parties, including BJP MPs, have also expressed outrage over Kangana's remarks.