Kansaltancy Ventures CEO explains the importance of entrepreneurship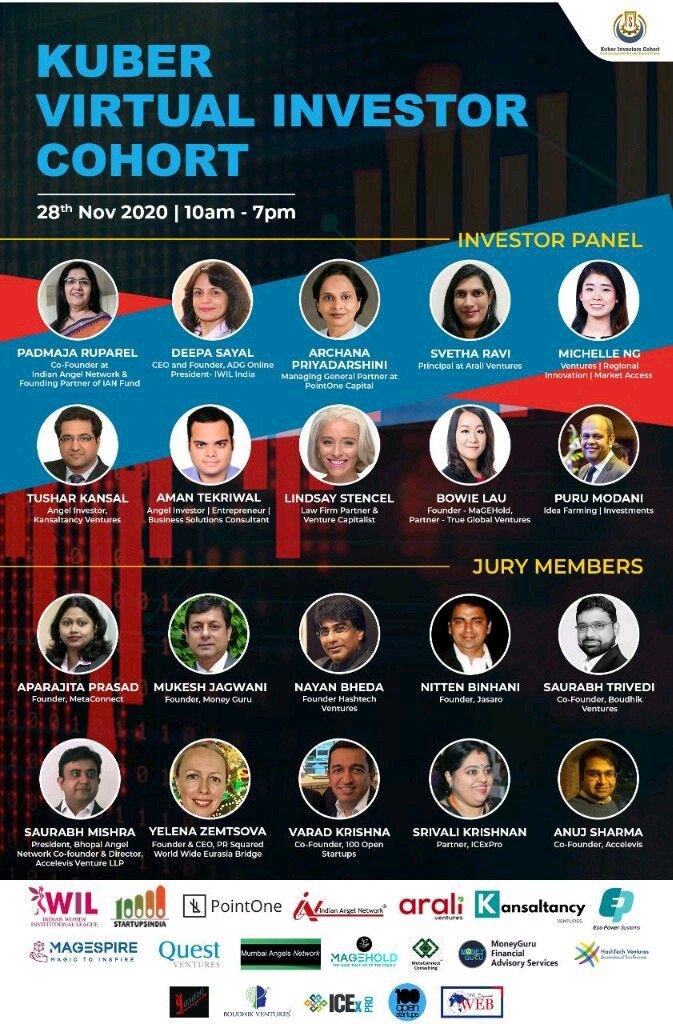 A person who establishes a new firm while taking on the majority of the associated risks and reaping the majority of the potential benefits is known as an entrepreneur. Entrepreneurship refers to the action of beginning the process of establishing a new firm. It is standard practice to see the entrepreneur as an innovator or a person who is the source of new ideas, products, services, and business practices. Entrepreneurs are vital to the success of any economy because they possess the knowledge, experience, and drive required to anticipate consumer requirements and bring innovative, useful products and services to market. Profits, renown, and prospects for further expansion come as a result of entrepreneurial endeavors that are fruitful in spite of the inherent dangers associated with the creation of new businesses. When an entrepreneurial endeavor fails, people involved suffer financial losses and have reduced presence in the relevant markets.
The common conception of an entrepreneur is that of someone who aspires to achieve great success in a particular field. Even though many people who want to start their own businesses have very ambitious objectives, the majority of those people just want to build a profitable company, regardless of whether or not that profitability will be beneficial for the communities in which they do business. TusharKansal is the Founder and CEO of Kansaltancy Ventures, a global investment management firm specializing in making companies funding-ready and raising funds for them by leveraging its ecosystem, having a network of 650+ Global Investors, including Angel Investors and Venture Capital Firms. He explains the importance of entrepreneurship and why the young generation should shift their focus toward it. In the further paragraphs, we will learn more about TusharKansal and why he recommends being an entrepreneur.
Entrepreneurship enhances self-esteem
Entrepreneurship is one of the resources that economists consider to be essential to the production process. Because becoming an entrepreneur demands a lot of management abilities like decision-making, having the ability to make such decisions with confidence may increase a person's self-esteem. According to Tushar, people may be considered entrepreneurs if they motivate others to start their own businesses and have the confidence to follow their interests in a certain manner. They are individuals who possess strong leadership characteristics as well as a clear sense of direction. He believes that it is possible to generate a tremendous feeling of pleasure and experience a great deal of fulfillment by being in a position to build a product and meet the requirements of a specific client demand by making use of one's own ideas, abilities, and resources.
Entrepreneurship increases one's overall quality of life
TusharKansal states that one of the primary motivators for people to start their own businesses is the growing demand among consumers for more variety and luxury in the products and services they purchase. This encourages entrepreneurs to develop one-of-a-kind items that cater to specific needs. It might be anything from apparel to autos to computer goods, among other things. A rise in the consumption of such innovative new items, in turn, results in an improvement in the consumer's quality of life.
Entrepreneurship brings the opportunity to acquire new knowledge
According to Tushar, being an entrepreneur allows you to get experience in a wide variety of fields and fields of study, which is one of the most significant advantages of being an entrepreneur. These lessons are not confined to simply your specific line of work; rather, they include topics such as marketing, managing money, interacting with people, coping with risks, completing work in the most efficient manner, and many more. It gives people the ability to experiment and find out how to accomplish things, even if they don't know a lot about those things.
Childhood and Education
TusharKansal was born in the Indian city of Meerut to Chandra Kansal (Mother) and Virendra Kumar Kansal (Father). He was surrounded by nature growing up since his early years were spent in Himalayan towns. He and his older sister Akshi have a wonderful upbringing and strong friendship. An important source of motivation for Tushar is his father, an engineer from the prestigious Indian Institute of Technology (IIT)-Delhi. He finished his education at Delhi's Montfort School. He has a talent for singing, particularly Hindi music, and was given the "Tansen" award for his musical accomplishments at the time of graduating from school. He attended Technological Institute of Textile & Sciences, Bhiwani, which is owned by Birla's (the Industrial group) and a major industrial & educational organisation in India and is connected with the "Textile Institute Manchester, UK," for his undergraduate degree in B. Tech (Engineering) in Textiles.
He chose to pursue a Master's in Financial Studies (Master of Finance & Control) (after receiving his undergraduate degree) from the Department of Financial Studies at the University of Delhi, where he also received a campus placement with the M&A division of SBI Capital Markets. He served as Treasurer for the Department's student body's Placement Committee. He finished a leadership executive programme at Harvard Business School in 2020. [2]
Recognition
The number of visitors to TusharKansal's blog, "Indus Churning," which discussed nationalism, corporations, and spirituality, reached 2.6 million in 2013–14. However, hackers damaged the blog, which regrettably caused his website to fail and never recover. [5]
He is often invited to speak at prestigious universities, corporations, and global institutions on life issues and how to build long-lasting business models with impregnable moats.
TusharKansal has been invited by eminent international business associations, corporations, and prestigious educational institutions to speak at their platforms and address their members. Hundreds of videos documenting his work as a motivational speaker, life coach, and financial wiz may be found by searching his name on Google and YouTube. His expertise spans the whole spectrum of finance, entrepreneurship, and world economics.