Leading the Way: Akiaco's Commitment to Quality and Innovation in the Children's Cosmetics Industry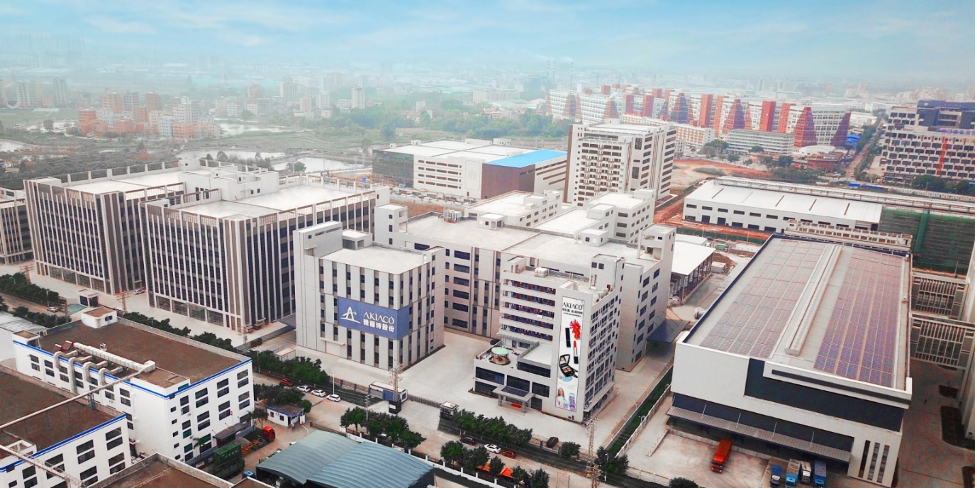 Children's cosmetics industry has experienced remarkable growth over the past few years, culminating in a global value of $7.2 billion in 2020. This industry trend can be attributed to the increasing interest in makeup among young girls, which has created a demand for age-appropriate products. From lip glosses to glitter eyeshadows, kids' makeup offers a broad range of fun and creative options for dress-up, Halloween costumes, or just for fun. The popularity of kids' makeup has been fueled by social media platforms, where young influencers showcase their skills, inspiring others to experiment with different looks. The result is a new market for safe, affordable, and fun makeup products specifically designed for children. Owing to the fact that parents have become more aware of the potential dangers of harmful chemicals in traditional makeup products, the demand for natural and organic options has also increased, further fueling the growth of the industry.
Akiaco, a leading brand in the children's makeup industry, has captured a substantial market share. Their products are designed to be safe and gentle for young skin, making them a trusted brand among parents. In addition to kids' makeup, Akiaco also offers other products such as Ghost Festival Cosmetics, Sports Cosmetics, Youth Cosmetics, Plasticine, and other cosmetic toy series, expanding their product range to cater to different preferences. Jackson founded Akiaco in 1982 as a cosmetic raw material firm. In 2001, they began exporting kids' makeup worldwide and later founded Akiaco in 2005. In 2005, they expanded their business with a professional cosmetics project, and in 2020, they developed the Chinese kids' makeup market with famous licenses and certifications.
Akiaco operates from a new 40,000-square-meter factory in Sanshui with over 200 employees and a spacious workshop of more than 20,000 square meters. Their products are exported to 56 countries worldwide, with a strong presence in Europe and North America. Akiaco's success can be attributed to its strict adherence to international quality standards, as evidenced by its numerous certifications and test reports. These include ISO 22716, ICTI, AAAA cosmetics certification, EN 71 toy test report, CPSR test report, GMPC certification, ASTM toy certification, USP 51 and USP 61 test reports, and more. Importantly, Guangdong Akia Technology has obtained production authorization and factory inspection certification from many of the world's leading retailers and brands, including Walmart, Tesco, Costco, Carrefour, Target, Argos, Disney, Barbie, and Coca-Cola.
In addition to their successful line of children's cosmetics, Akiaco offers a range of other services for the beauty industry, including contract manufacturing, custom formulations, and private label production. With state-of-the-art technology and a team of qualified R&D chemists, Akiaco is equipped to provide comprehensive all-in-one services for the creation of quality cosmetic products from concept to finished product. The company's custom formulation service allows clients to turn their ideas into unique formulations tailored to their specific requirements. Akiaco's team guides them through the entire process until they receive their final products. Akiaco also produces private-label products for salon chains, professionals, celebrities, beauty clinics, and stores. They offer result-proven formulations in customized packaging to help clients expand their product lines. Whether it's developing a new product line, enhancing an existing one, or producing private label products, Akiaco's commitment to quality and innovation makes them a trusted name in the beauty industry.
Akiaco's commitment to innovation and quality service is evident in its state-of-the-art R&D lab. Their team of qualified R&D chemists has extensive experience in the cosmetics industry, enabling them to develop unique and cutting-edge products that set them apart from their competitors.
In addition to providing exceptional formulations, Akiaco offers a wide range of packaging options to ensure its clients' products are presented in the most suitable and visually appealing manner. They understand that presentation is crucial in the beauty industry, and they work closely with their clients to ensure their products stand out on the shelves. Moreover, at Akiaco, teamwork is highly valued, and they work together to ensure great results are delivered on every project. They recognize that the cosmetic industry is highly competitive, and are committed to building strong and long-term relationships with their clients.
As the children's cosmetics industry continues to grow, Akiaco is well-positioned to meet the increasing demand as its dedication to innovation, quality, and service sets them apart in the children's cosmetics industry. Their comprehensive, all-in-one services, cutting-edge product offerings, and strict adherence to international quality standards have earned them a reputation as a trusted partner in the beauty industry, thus, it can be guaranteed that Akiaco will be catering to the needs of their loyal customers for years to come.