Mark David – Entering the Film Industry with Zero Connections and 100% Self-Competency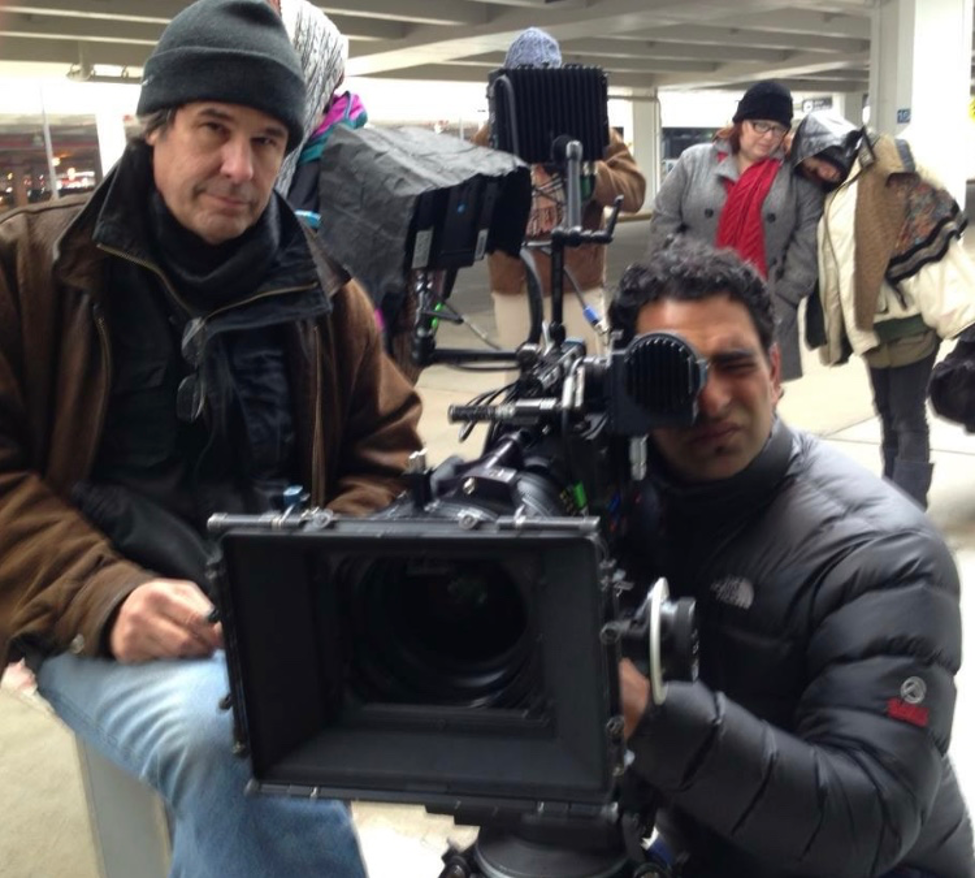 Entering the film industry often requires more than just a passion for filmmaking and a portfolio of previous work. It also requires networking and connections with people who are already working in the industry. This sometimes requires having "inner connections," or knowing someone who can introduce you to the right people. Moreover, it is important to build a network of contacts in the industry so you can get your foot in the door. This could include attending film festivals, taking classes, or utilizing social media. It is also important to be persistent and consistent in your efforts, as it may take time to connect with the right people.
Another easy way to enter the industry is by making independent films as they can be a great way for someone with zero connections to break into the film industry. It allows an individual to create their own projects, build their own network, and gain experience and recognition in the industry. It also allows them to showcase their work to a larger audience and make a name for themselves. By creating projects, they can create their own jobs, build their own brand, and gain the experience and recognition that can open up doors for them in the film industry.
An additional factor providing independent films an upper edge is that they can be produced outside of the major film studio system as they are typically produced and distributed by smaller companies, with lower budgets, and often made with a more personal approach. With the past decade witnessing a huge surge in independent films, the root-causes of their creation came out to be: increased availability of digital filmmaking technology, the rise of streaming platforms, and the rise of crowd-funding platforms such as Kickstarter. This has made it much easier for independent filmmakers to make and distribute their films, and has helped to create a thriving independent film industry. Taking advantage of this advancement, an individual named Mark David earned the respect of thousands in the film industry through his independent filmmaking skills.
Mark David is an award-winning American director, cinematographer, producer, and rock drummer. He has been a member of the Director's Guild of America (DGA) and the Producer's Guild of America since 2014, and a member of the International Cinematographer's Guild since 2017.
In the 1990s, David began his career as a rock and roll drummer. Willing to enter the film industry, he formed New Breed Syndicate (NBS) in 2003 with long-time bandmate William Tabanou to write music for his second feature film, Intoxicating. David worked with many other accomplished musicians over the years as well, including Ben Shepherd of the band Soundgarden and Doug Pinnick of King's X, in his band Ultrarev. Feudal Records signed his band, Ultrarev, in 2010.
It was his love for filmmaking that enabled David to find his production company, Buffalo Speedway Film Co., in 2000 and since then, he has been producing films under the same banner. From 2003 to 2007, he joined Rogue Arts, where he and his partners Kirk Harris and Ron Gilbert distributed over 40 independent films. From 2002 to 2009, David co-owned Jam Picture & Sound in West Hollywood with his childhood friend and long-time collaborator, William Tabanou. Following his never-ending passion, Mark founded his own post-production company, Bombshelter, in Los Angeles, California in 2014.
His journey at the film industry started in 1996, with Sweet Thing (1999) being his first feature film, which he directed in 1997. Since then, he has collaborated with dozens of notable actors, including Peter Falk, Val Kilmer, Rip Torn, and Cloris Leachman, to name a few. David is known to have worked in many remote and exotic locations, including the tops of Rocky Mountains and the Siberian tundra. His works include The Great Alaskan Race (2018), Hostile Territory (2022), Impuratus (2023), and MR-9 (2023), which was filmed partially in Bangladesh, Spy (2024), which is currently filming in Egypt and India, Project Legion (2022), Switch Up (2023), and Slotherhouse (2023), which was shot in Serbia.
David has shot a number of other independent films, including the multi-award-winning The Preacher's Daughter and its sequel, A Woman Betrayed (also known as The Preacher's Mistress). Jonny's Sweet Revenge (2016), his fourth feature film, was directed and shot in 2014 and was closely followed by Texas Heart (2016) a few months later. When considering his years of hard work, David has directed 8 feature films and 3 TV series pilots as of 2022 along with several other commercials and music videos.
Independent filmmakers like Mark David can inspire people who want to enter the film industry with no inner connections by demonstrating the power of self-promotion and hard work. They can demonstrate that it is possible to make a successful career in the film industry without any inner help. Individuals like him can also show that it is possible to create meaningful and impactful films without a big budget or studio backing.