Meet Leo: The Visionary Leader Disrupting Digital Content Creation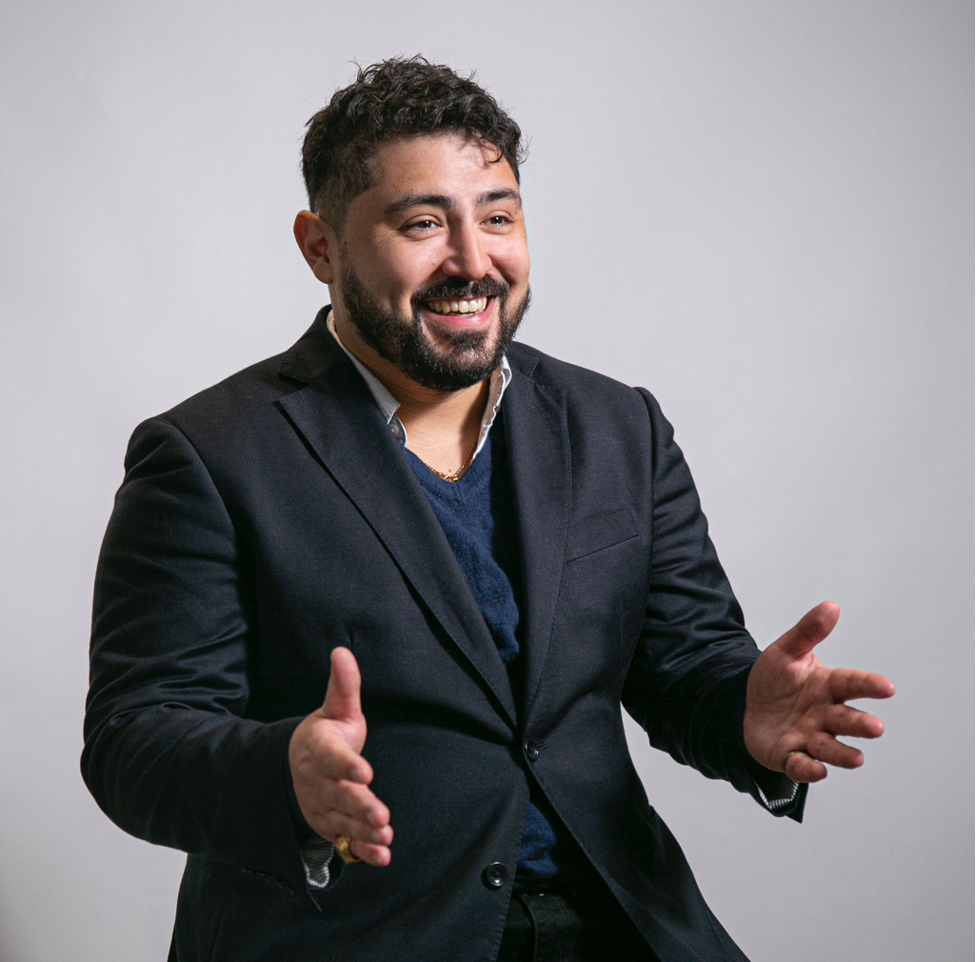 The entertainment industry is constantly evolving, and the advent of digital technology has brought about unprecedented changes to the way content is created, distributed, and consumed. In the current landscape of content, visionary leaders are emerging to disrupt traditional models and explore new possibilities for storytelling. One such leader is Leo, also recognized as Taylor Jannati, the founder and CEO of Xanadu Media. With a portfolio of companies that span film and TV production, marketing, and sports sponsorship, Leo is shaking up the industry with his innovative approach to content creation.
From movies, music, TV shows, video games, and social media, the entertainment industry has infiltrated every aspect of our lives. It's a global phenomenon that generates billions of dollars in revenue and employs millions of people worldwide. The rise of streaming services like Netflix, Hulu, and Amazon Prime Video has revolutionized the way we consume entertainment, making it easily accessible to everyone with an internet connection. Social media platforms like TikTok and Instagram have also provided a platform for creators to showcase their talent, giving rise to a new breed of celebrities who have a massive influence on society. Overall, the entertainment industry has changed the way we perceive and consume entertainment, and this change is here to stay.
Leo Taylor-Jannati is a British-Iranian entrepreneur who wears many hats, including that of a content creator and podcast host. He has made a name for himself as the founder of Xanadu Media, a group of companies dedicated to digital content creation, events, marketing, sports, and sponsorship. Leo's passion for storytelling and creative expression has led him to explore various avenues for bringing his vision to life.
Leo was born in the town of Bolton, nestled in Greater Manchester, England. His father was a shrewd businessman hailing from Iran, while his mother was a gifted artist from England. As a young lad, he spent his formative years studying at Bury College, where he delved into the depths of the English Language, English Literature, Drama, and Media Studies. With a passion for the arts and a keen intellect, Leo emerged from his academic pursuits as a bright and promising young individual.
As a teenager, Leo made waves in the world of acting. He dabbled in various theatre classes while simultaneously starring in several short films. It was evident that he had a passion for the craft, and was determined to pursue it further.
At the age of 24, Leo made the bold decision to relocate to London to pursue his acting career full-time. It was a risky move, but he was willing to take the leap of faith. He knew that it was going to be a challenging journey, but he was ready to put in the work.
Leo's dedication paid off, and he soon found himself being credited as an actor in several independently produced films. His impressive performances in movies such as The Collaborators, Bastion, and Corruption II, earned him well-deserved recognition within the industry
One of his most memorable acting stints was in The Waiting Room, a play that was showcased at Upstairs at the Gatehouse as part of Camden Fringe. Leo's remarkable portrayal in the play was lauded by critics, further cementing his status as a talented actor to watch out for.
Leo shook the digital content creation industry with his innovative approach. As the founder and CEO of Xanadu Media, he built a group of companies that specialized in everything from film and TV production to marketing and sports sponsorship.
Leo's entrepreneurial spirit has also led him to establish Sponsorwise Ltd., a company that specializes in sponsorship consulting and activation. With a focus on creating meaningful partnerships between brands and organizations, Leo and his team are dedicated to helping their clients achieve their marketing objectives while making a positive impact on the world.
As the managing director of Sponsorwise, one of Europe's leading sports marketing agencies and a division of Xanadu Media, Leo has a keen interest in sports. He particularly enjoys attending international football tournaments and is a die-hard supporter of Bolton Wanderers FC. But his interests extend beyond sports, and he's always on the lookout for new and exciting ways to tell stories that resonate with people from all walks of life.
One of Leo's most exciting ventures is his podcast series, Living in the Hyphen (LITH). As the host, he explores the complexities of living as a hybrid person, embracing the idea of being an outsider and living in the hyphen. Each episode of LITH is centered around a specific theme, with a guest who shares their unique experiences of navigating the world as a hyphenated individual. The podcast delves into a wide range of topics, from race and sexuality to religion, art, culture, and politics. Through LITH, Leo is building a distinct and profitable brand that resonates with audiences worldwide.
Through his diverse portfolio of ventures, Leo Taylor-Jannati is proving that there are no limits to what one can achieve with hard work, creativity, and a passion for making a difference. His dedication to innovation and excellence serves as an inspiration to aspiring entrepreneurs and content creators everywhere.