Moore: Kevin Durant-Charles Barkley feud enters new round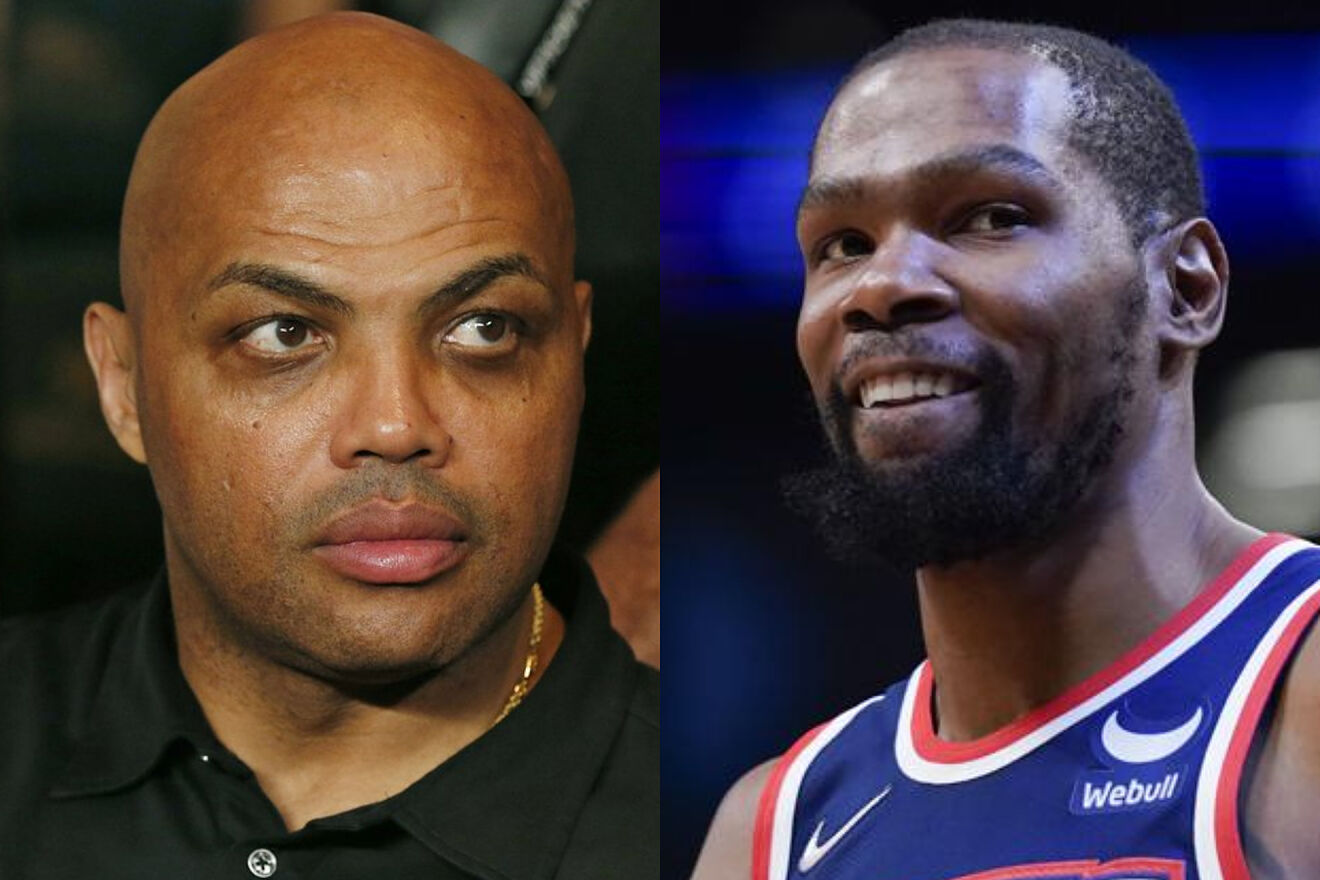 There were several thousand fans standing and cheering when Kevin Durant was introduced as a member of the Phoenix Suns at Footprint Center on Thursday afternoon.
No pressure, right?
"There's pressure," Durant said, "because I'm one of the best players ever to play the game …"
The fans interrupted him with cheers before he could finish. He paused and smiled, somehow bashful and humble, even as he acknowledged a reality that other great athletes might try to downplay.
The back of Durant's basketball card doesn't have enough room for all of the things he's accomplished. League MVP. Finals MVPs. All-Star MVPs. Scoring titles. Olympic gold medals.
But is he the greatest player ever to lace up for the Phoenix Suns?
No. Not yet.
He's got a nemesis to overtake: Charles Barkley, a player so dominant in his era that his nickname was "Sir."
From the looks of the crowd in downtown Phoenix, most were too young to remember that about 30 years ago it was a huge deal when Barkley arrived in a trade with Philadelphia.
Still, the parallels between the two greats can't be ignored.
Barkley was an MVP and a gold medal winner, perhaps the biggest star of the Dream Team, which featured guys like Magic, Larry, and Michael.
They're both known for mixing it up with hecklers. Durant uses Twitter. Barkley once tossed a guy through a bar window.
They're both uncommon offensive marvels. Durant moves and shoots like no big man ever before. Barkley banged and dunked like no short guy anyone had ever seen.
And they've chirped at each other plenty of times over the years, setting up a purple-and-orange rivalry that can only be settled by a championship.
Durant knows this, even if he was careful to avoid saying it directly, choosing instead to focus on the work it takes to win a title, rather than focusing on the goal, itself.
"Every time I step on the floor, people are going to expect me to do great things and the team I'm on to do great things," Durant said after the applause died down. "But I enjoy getting better as a player every day. I enjoy just waking up and getting to do this."
Durant is going to try to do what so many other greats couldn't in purple and orange.
Nash. Stoudemire. Kidd. Davis. Westphal. Adams. Van Arsdale. Scott. The Hawk.
None could deliver a title to one of the most dedicated fan bases in professional sports.
Jerry Colangelo, the architect of it all, once told me that he brought in Barkley specifically to win a championship. The franchise had a new arena, deep playoff runs, a Western Conference title banner, and everything but a ring.
Barkley did what he could, taking out David Robinson and the Spurs with a last-second jumper and destroying Shawn Kemp and the Seattle SuperSonics with a 44-point, 24-rebound Game 7 performance that's still discussed as one of the greatest games ever played. But he was cursed when the Black Cat crossed his path in the NBA Finals. It was simply Michael Jordan's era, and no one was going to beat that guy.
It wasn't a failure; it was a fact.
And the same is true for Durant today. It won't be a failure if the Suns don't win it all with him at the head of a Cerberus that includes Chris Paul and Devin Booker. (Deandre Ayton would be the deadly tail of this three-headed monster of "Space Jam" Monster proportions.)
"I don't ever say anything's a failure if I'm healthy enough to play the game of basketball," Durant said, even as he acknowledged what was in front of him.
"I know what's on our backs," he said. "We understand that … and we want to get the most out of this opportunity."
That means a championship, which would vault Durant into a new conversation among the all-timers.
He's been knocked for joining the Warriors on a championship run that was at full stride with Stephen Curry and Klay Thompson, rather than staying with Oklahoma City to finish what he and Russell Westbrook started.
He was knocked for joining a so-called "Super Team" in Brooklyn with James Harden and Kyrie Irving, even if that trio didn't spend as much as a month together on the floor. (They went 13-3 over that stretch, which Durant called "beautiful basketball").
"We didn't accomplish what we wanted to accomplish, as far as winning a championship," he said, but it was clear how much that would have meant to him. There were tears in his eyes when he finished speaking about his time lighting up the Nets.
Barkley has criticized Durant heavily over all this.
Durant has used his social media to quip back, reminding everyone that Barkley teamed up with Clyde Drexler, Scottie Pippen, and Hakeem Olajuwon in Houston after his time in Phoenix.
Barkley then generated headlines by calling Durant "sensitive."
It all goes to show just how much winning a title means, especially since Barkley has said that he refuses to touch the Larry O'Brien NBA Championship Trophy.
Now, Durant has a chance to do what Barkley and others couldn't with the Suns.
Not Nash. Not Stoudemire. Not Kidd. Not Davis. Not Westphal. Not Adams. Not Van Arsdale. Not Scott. Not even The Hawk.
If Durant can lead Phoenix to a title, everything else in his playing career will be exposition. The climax of his NBA story would be taking the Suns to a new zenith.
The goal is a championship.
No pressure, right?