Netflix's Bridgerton Season 2 
Diamond Jewelry Extravaganza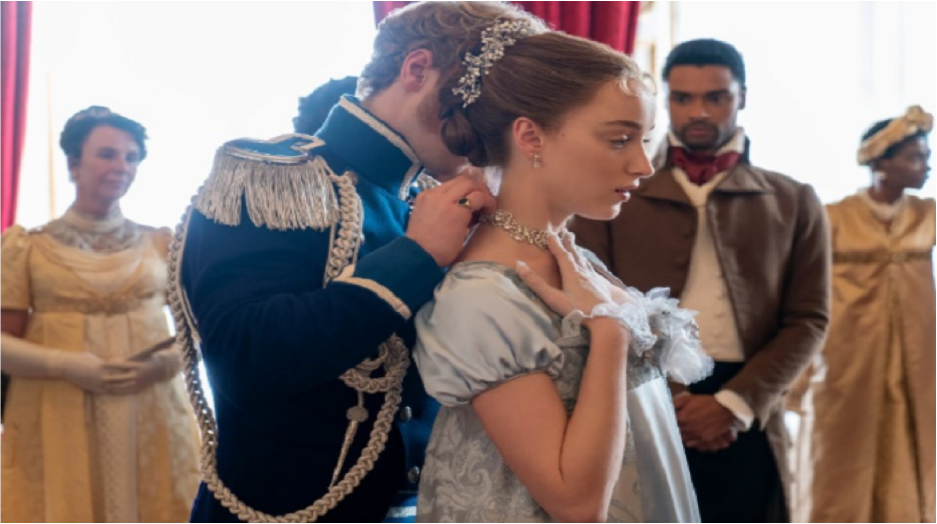 Much has been made of fashion in the highly anticipated second season of Bridgerton, which aired on March 25th, 2022. Ellen Mirojnick, the costume designer, has truly outdone herself with intricate and opulent gowns for early 19th century English aristocrats. 
Such are the costumes, in fact, that they are arguably on equal footing with fellow Netflix hits, Downton Abbey and Reign. But Mirojnick's jewelry choices were arguably the aesthetic highlight of this show, with lavish gems and diamonds adorning and making social statements about the characters.
There was a stir surrounding authenticity of a jewel in Season 2, which today might be called "Rubygate." Lord Jack Featherton's mines were found to be empty, and a ruby necklace he gifted turned out to be a counterfeit. This embarrassing blunder permanently altered his wedding plans. It would be difficult to recover from a scandal like that even today.
This begs the question about how people in those days knew details about their gemstones. Would they have been able to differentiate between real diamonds and artificial costume jewelry or something like Moissanite? Assuming their stones were genuine, how would any family even know if their family jewels were of the highest quality?
In those days, jewelers would have their own personal methods for surmising what they viewed as quality. This was a time before the Gemological Institute of America (GIA) 4Cs, which is now a universal standard for grading. 
But despite having a standard today, the same problem with subjectivity actually persists. Just as with 19th century England, gemologists still evaluate gemstones by eye—something that's quite undependable. 
Opinions often differ among various laboratories that issue certificates. Even GIA itself uses the same old-fashioned inspection method by which it issues certificates.
As of 2021, however, a new technology finally solved this problem. Sarine Technologies is an Israeli high-tech responsible for systems used by diamond producers around the world. 
Its engineers designed special scanners that use machine learning software. These devices operate 3D image sensors to precisely analyze gemstone qualities on a level impossible to achieve with the human eye. The result is high precision 4Cs grading and certification, and this scientific advance is great news for modern diamond shoppers. 
It's always a smart idea to get a second opinion on any grading advertised in a store. According to Keith Ericsson, owner of Shimmers, a Houston jewelry boutique, there are all sorts of reasons to question certificates on stones. 
"All of our pieces are certified, but the associations and authorities that issue these have in all honesty been controversial. In at least one case I know if they would actually grade stones higher as incentive to buy more certifications. That's nuts."
Ericsson was probably referring to a European authority accused of ethics violations. But some people might be shocked to learn that even the GIA itself has been the subject of no small amount of controversy.
According to Rapaport, a leading diamond industry resource, clients were accused of bribing the organization in exchange for better ratings on stones. "GIA does not provide full disclosure of what happened — they do not straightforwardly admit that any employees have been caught taking bribes."
It wouldn't be fair to suggest that this is an overall bad organization. But reports from the GIA, AGS and EGI are subject to error, where Sarine's eGrading is not. Machines tell the truth down to every last detail. This is why this service is so revolutionary. Diamond shoppers should always request that jewelers get an eGrading report for verification.
Fans of the Netflix series would undoubtedly be interested in knowing appraisal values of real jewels used on Bridgerton. That would require a visit to Sarine's labs for analysis. But would owners of the jewels really want to know if they paid too much? 
Either way, if the pieces go up for auction at Sotheby's someday, chances are that any buyer would carefully vet such an investment by performing an electronic grading.
While Sarine's technology will be invaluable to modern day jewelry shoppers, it might prove scandalous to real-life Bridgertons of the day. What if Lady Danbury's necklace had lots of inclusions and a poor clarity rating? It would all be rather unimaginable how she might react.
On the other hand, after that whole ruby fiasco, maybe characters really would be better served by making sure something like that never happens again; at least within the same season.
Konrad Bicher: The Millennial RV Park Industry Mogul!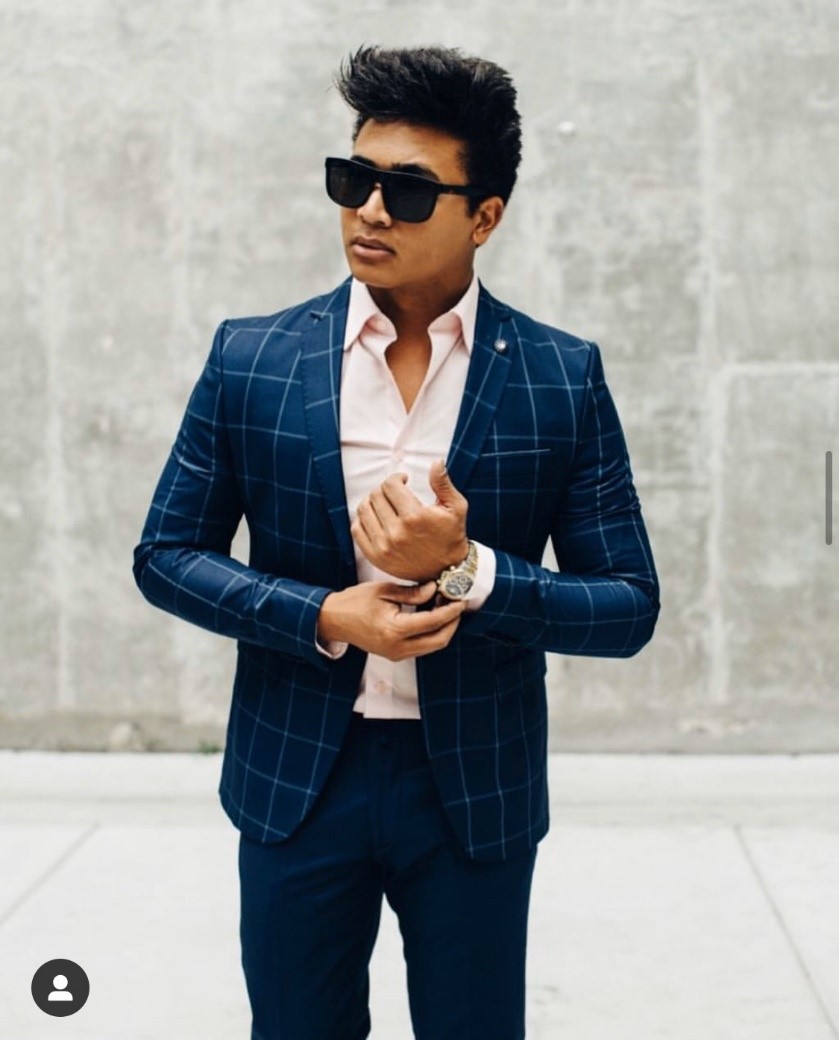 Konrad emphasizes that millennials have been renting and purchasing more RVs than ever before as road trips continues to be a bright spot during the coronavirus pandemic.
[New York, NY, 5th/Mays/2022] – Businessman and millionaire real estate tycoon, Konrad Bicher, is looking to make a grand debut in the RV Park and Campground Industry. Inspired and motivated by his dad's RV Developments, Konrad is eyeing to give the industry a complete make-over and believes millennials are the future of the RV Park Industry. In 2021 he founded his franchise Nomad RV Parks and Resorts.
Millennials, known as generation Y, are young adults born between 1980 and 2004. By 2020, millennials are expected to take 320 million international trips. Millennials are predicted to outnumber baby boomers by almost 22 million by 2030. Mr. Bicher says that a large proportion of this population are showing interest in camping, adventure activities and nature exploration. According to the North American Camping Report, Millennials and Gen Xers accounted for around three-quarters of all campers, with Millennials accounting for 40%. This trend is expected to continue in the forecast period driving the camping and caravanning market, the release states.
"There aren't many of us out there", Konrad Bicher, the young RV Developer stated, "In fact, I never heard of anyone my age 30, a millennial developing RV Parks that cater to a young crowd, where one does not need to question if the Wi-Fi connection is strong enough to stream a zoom meeting."
The global camping and caravanning market size is expected to grow from $39.85 billion in 2020 to $45.07 billion in 2021 at a compound annual growth rate (CAGR) of 13.1%. Konrad thinks the growth is mainly due to the companies rearranging their operations and recovering from the COVID-19 impact, which had earlier led to restrictive containment measures involving social distancing, remote working, and the closure of commercial activities that resulted in operational challenges. The market is expected to reach $56.6 billion in 2025 at a CAGR of 6%.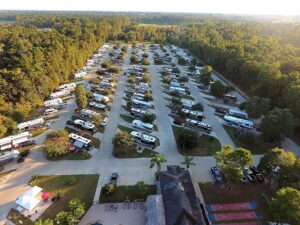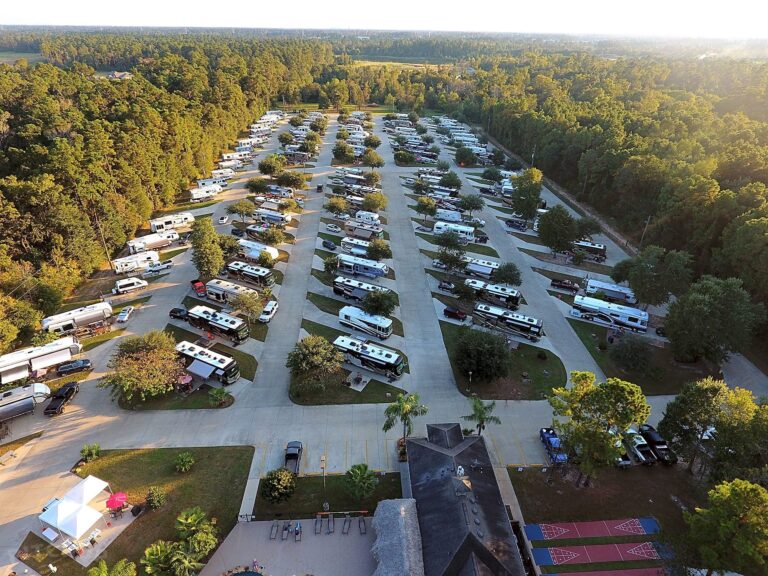 Mr. Bicher said for millennials, RV Parks are the means by which they adventure. If he builds it, they will come.
According to curbed.com, beyond tech for personal use, real innovations in RV technology should be oriented toward making campers more eco-friendly. The irony of enjoying the outdoors by pulling heavy, poorly-constructed trailers with gas-guzzling trucks is not lost on younger generations.
Millennials like Konrad himself, want electric-powered campers that emit zero emissions, better solar-power systems, electric camper vans, and lightweight campers that can be towed by electric cars. Give them hybrid RVs, eco-friendly materials, and ways to charge electric bikes from their campers, and they are good to go.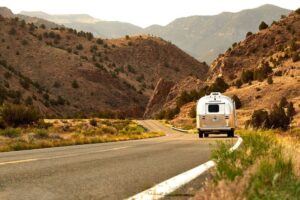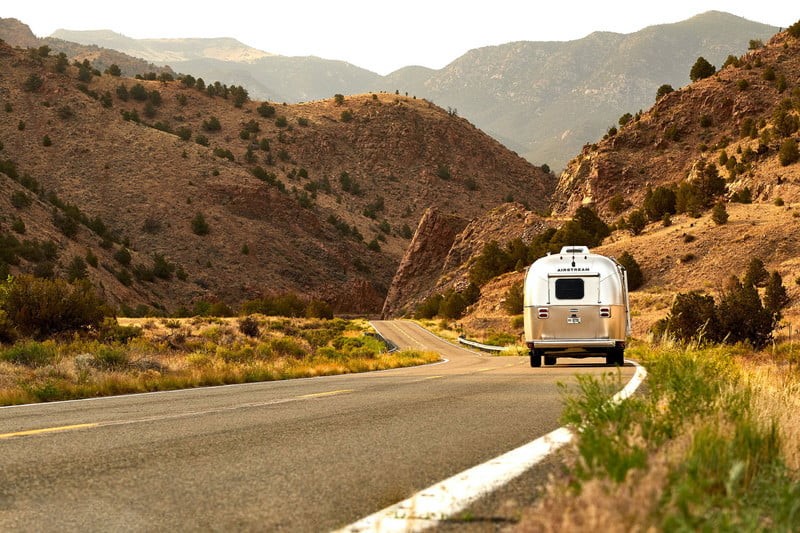 "A lot of people are traveling and they're working from their RV, they want that Wi-Fi so they can go hook up the camper and go travel the country but still be able to run their business from a remote place," Konrad said.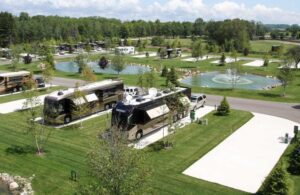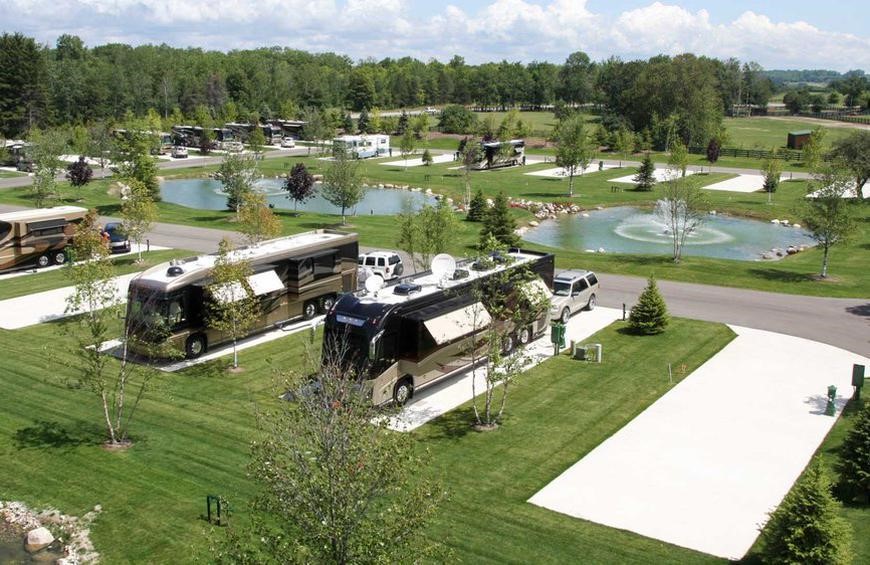 For millennials, it's not about the stuff they collect, it's about experiences, travel, and who they meet.
You can find Konrad Bicher on Facebook
The Best Online Head Shop in UK.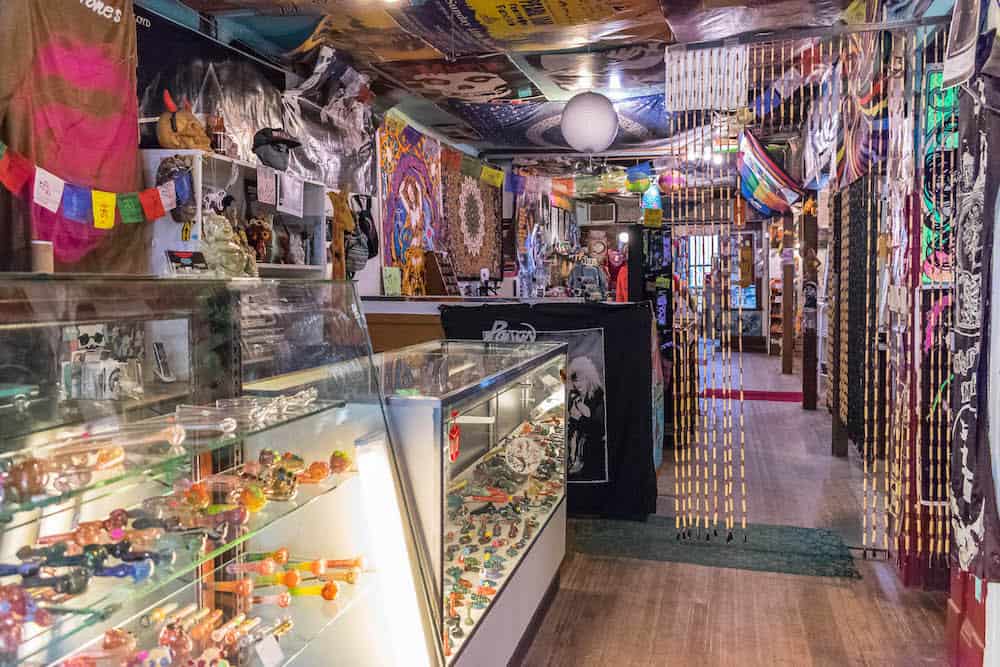 Headshop is a retail outlet specializing in tobacco paraphernalia used for the consumption of tobacco, legal highs, legal party powders, and New Age herbs.
It's just a herb is the best online head shop in the UK selling only the best smoking accessories. Their online smoke shop was designed to be easy to use and showcase only the finest bongs & pipes, rolling papers, herb grinders, dab rigs, disposable vapes, CBD products, smoking accessories, and more that are intended for tobacco, medical use, aromatherapy blends, and legal concentrates.
When it comes to Headshop products. It's just a herb that comes with hundreds of products available across several major categories, you're sure to find what you're looking for at a reasonable price. All items in their Headshop include a detailed description, basic product information, and high-resolution images, so you know exactly what you're buying.
After All, What Are The Products Sold In A Head Shop?
SILKS
Are you going to roll a beck? So silk can't be missed, after all, the paper you choose to smoke weed directly affects your lungs — and also the taste and the way the weed burns. For this reason, it is essential to choose quality silk, with a thin thickness that is as natural as possible, without the addition of chemicals.
Silks are sold in different sizes, and it is possible to find leaves produced from rice extract, cellulose, and hemp, for example.
DICHAVADORES
No matter what you call them: crushers, chippers, or dichavadores are essential for cannabis lovers. They are essential accessories to avoid the waste of the substance, in addition to considerably facilitating the sacred ritual of making a beck.
Plastic shredders are the most used, but it is common to find these products in metal, stone, wood, etc. There are even electric dichavadores, you know?
CIGARETTE HOLDERS
Cigarette holders are legal because they reduce the harm from consuming the herb. The accessory slightly cools the smoke that is drawn from the tip of the beck to your mouth, as well as preventing you from burning your lips with the tip. But those are not the only advantages. Here are some other cool ones:
Guarantee of firmer bases: the structure of the beck is more solid, preventing it from falling apart during puffs and at the time of beating the ashes;
forget the frilly ends: no one likes to smoke a joint with a super wet end. Thanks to the cigarette holder, this is resolved;
Improved airflow: the cylindrical shape of the product ensures much better airflow. With this, blockages at the time of the drag are eliminated.
PIPES
If you don't like to make a beck, you will like the pipe. Pipes resemble pipes and are made of glass, metal, wood or silicone. They are practical, easy to carry and, to use, all you need to do is grind the grass, light it up and enjoy the breeze. Most of them provide more robust and strong drags, which guarantees a much more intense trip.
BONGS
This is an accessory that divides opinions: there are people who simply love bongs. On the other hand, there are people who believe they are expendable and still prefer the good old joint. Anyway, bongs are decorative, collectors and cannabis utility items. In addition, they also reduce the harm of marijuana consumption.
The accessory, normally made of acrylic, glass, or silicone, works as a kind of purifier, making the smoke pass through the water and, thus, easing its contact with the respiratory system.
Bongs Are Very Versatile
They can be used to smoke tobacco, herbs, tea, or any type of tobacco. In addition, with an alternative model called the Oil Bong, it is even possible to vaporize oils to inhale the smoke, a procedure known as dab (some common models can also be adapted for this function).
What Makes A Head Shop Different?
In a Head Shop, you will find products commonly sold in tobacconists, but the great advantage of these spaces is the sale of national and imported accessories exclusively for weed consumers. Imagine, then, entering an establishment that has unique products for you to consume cannabis in different ways.
Who said you have to wait 7 years to have good credit again?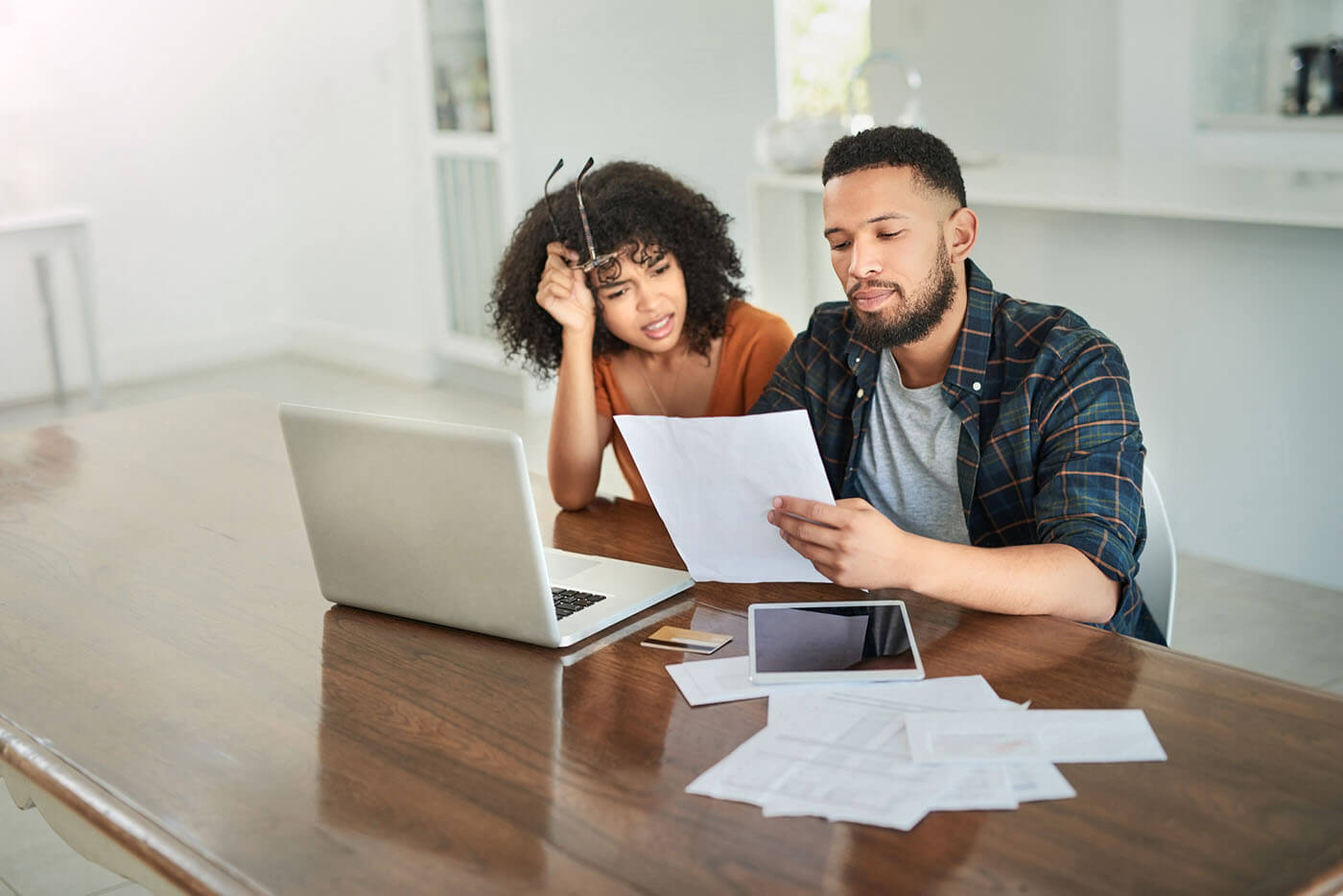 Most people take on debt to improve their standard of living or solve urgent problems. Many take out bank loans or have credit cards. However, there are debt payments that are difficult to cancel. Sometimes we can be late in the installments or request a refinancing.
These actions can cause errors in our credit reports and, necessarily, we will need a credit repair.
What can credit repair services do?
Legitimate credit repair services check your credit reports for information that shouldn't be there and dispute it on your behalf. Many of them also check that the information does not appear again.
When information on your credit reports is disputed, the credit bureaus have 30 days to investigate. However, they do not have to investigate disputes they deem "frivolous."
Among the errors that can be addressed:
Accounts that do not belong to you.
Bankruptcy or other legal actions that are not yours.
Misspellings, which can mix up negative entries belonging to someone with a similar name, or can mean that positive entries don't appear when they should.
Negative marks that are too old to include.
Debts that cannot be validated and verified.
How long does it take?
The time may vary depending on how quickly the credit bureau or provider responds to your disputes.
They have 30 days to respond to a dispute; in some cases it may take 45 if they request tracking information. If you have multiple disputes to file, handle them a few at a time. As a result, the process can take between 3 and 6 months.
Where to get legitimate help
Just because you have a poor credit report doesn't mean you can't get credit. Credit companies set their own standards, and not all of them look at your credit history the same way. Some creditors may assess your case by focusing only on the last few years, and if you have improved your level of bill payment compliance, they may grant you credit. It is worth communicating informally with credit grantors to discuss the criteria and standards they apply to extend credit.
If you are not disciplined enough to create and stick to a budget or try to work out a repayment plan with your creditors, or if you are unable to control your growing stack of bills, you may consider contacting a counseling organization. Credit. There are several non-profit credit counseling organizations like Genesis consulting experts that will work with you to resolve your financial problems.
Genesis consulting experts can advise you on managing your money and debt, help you budget, and provide educational materials and workshops on this topic. Our Counselors are certified and trained in the areas of consumer credit, money and debt management, and budgeting. Counselors will talk with you about your whole financial situation and can help you develop a personalized plan to solve your money problems. An initial counseling session typically lasts about an hour, and additional follow-up sessions are available if you wish.
Phyllis Hughes knows first-hand how to fix your credit because she fixed hers and this is a no judgment company. She went from 500s to 700s in 6 months with persistence, patience and a positive mindset. For more information, they can be contacted at www.genesisconsultingexperts.com or 1(855)749-5547.