NETSPOT, AN APP THAT SIMPLIFIES WIFI CONNECTIONS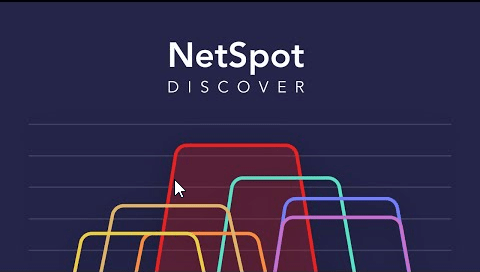 Now we are presented with Netspot, an application that with only one year of life already has about 400,000 users who are looking for a way to connect to Wi-Fi networks more easily.
The App simplifies Wi-Fi connections since we will not have to look under the router to write the huge password that is usually found there.
With this app, each person will be an administrator of their own network and from their mobile device, they can decide who connects and who does not so that anyone can connect with a single click.
They have been collaborating for months with renowned establishments and establishments, thus helping clients of restaurants, cafes, and shops, in general, to use the Wi-Fi without entering passwords. The application has a map so that we can locate the premises that have this system so that if we need a fast connection, we can go to any of them and request quick access. Locals can ask the application for an analysis of the type of customers that go to the place and their behavior, as well as send messages with offers.
On its website, it is possible to obtain more information about the process that must be followed to have this system in our business, something that can help both to get new clients and to offer more advantages to current ones.
NetSpot Wi-Fi Discovery Mode
In the main menu of NetSpot, we will have the possibility to see the SSID, BSSID, the miniature signal graph, and much more information such as the current received signal, the minimum, and maximum signal, the frequency band used, the channel used, the channel width configured in the router or AP, the manufacturer of the device depending on the MAC, the wireless security, and also the standard used in the different Wi-Fi networks. This mode is available in the free version of the NetSpot program.
If we choose to select one or more Wi-Fi networks and click on « Details «, we will be able to see all the details of the selected Wi-Fi networks. For example, we can see in a real-time graph all the Wi-Fi networks have chosen, we will also see history with the signal received every 5 seconds, the Wi-Fi networks with the 2.4GHz channels that exist, as well as the Wi-Fi networks. Fi on 5GHz channels, all with easy-to-understand real-time graphics.
In these menus, we will also see if a certain Wi-Fi network has changed its channel in a period of time, as well as if its Wi-Fi wireless security has changed.
Wi-Fi analysis mode with heat maps
The heat maps that NetSpot incorporates will allow us to amplify the Wi-Fi signal wherever we need it. The first thing we will have to do is upload a real floor plan, or use one of the many templates that NetSpot incorporates.
Before we start with the heat map, we will have to give the project a name, and also create a new area to work on. We can select our custom map, or choose one that comes by default, to later use a zone size where to locate the APs that we will select.
GoSuper11 is the next big thing in fantasy sports says Deepak Chaurasia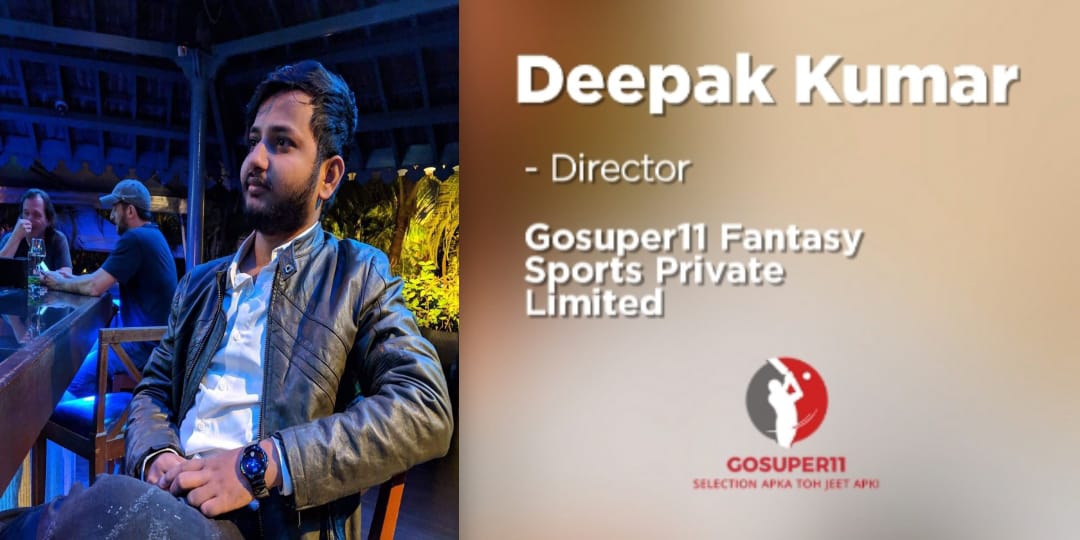 GoSuper11 is one such app that will instantly reward you with 1000 credits once you register in the app for the first time. Go super 11 was launched in August 2018 and since then it has garnered a lot of audiences. Fantasy sport is the current trending topic in recent times. With IPL 2021 approaching, people are setting up their accounts on various Fantasy Gaming apps. If you don't know what a Fantasy gaming app is then don't worry. A Fantasy gaming app will let you create teams of your own from the playing pool of live cricket matches. If your team wins then you will get cash prizes that are already set on the matches, by the app. You can find a list of live cricket matches which are being played around the world. You can check timings and playing teams and set your dream team accordingly. Since there are a lot of Fantasy gaming apps around, choosing the right one will benefit you with huge cash prizes. Let us take a look at the detailed review of the app.
GoSuper11 Fetaures
The contest entry fee is the lowest
For every contest in Go Super11, there is a set amount of entry fee that you have to pay upfront. In Go Super11 this fee is quite low from other Fantasy gaming app in the market. There is tons free contest where you don't have to pay any fee and can win hefty from those as well.
8 Teams for every live match
In Go Super11 you can create 8 teams and can use them in different cash contests. By making 8 teams you have a huge chance of winning. Sometimes there are last-minute changes in a team due to injuries or other calamities. By making 8 teams you reduce the chance of losing a player from your team and thus chances of winning are high here.
Leveling Up rewards in the game
The most interesting fact about Go Super11 is that you get rewards if you reach certain levels in the app. To move up the ladder in the app you have to play through as many contests as you can and win that contest.
Other features of the GoSuper11 app
Go Super11 like other fantasy gaming app has a deadline as well and it is 15 minutes before the start of the game in the real world. If you want your cash to be disbursed to your bank account then it can be done instantly. They have a referral program as well from which you can earn a hefty amount of money when someone joins through your referral code.
Steps to play on Go Super 11 app?
– Once you have completed the signup process, go to the home page of Go Super 11. There you can find live matches along with the entry fee and deadline remaining.
– Select a match and proceed to select a team. You can choose 11 players from any team and submit them.
– You can join other contests as well with the teams you have created. Remember that you will have a set credit point and you can only make a team as per your credit point balance.
– You should keep a close watch because this will be beneficial for future matches and if you win a match then you will earn cash rewards which you can transfer to your bank account instantly after a one-time verification
Steps to create an account on Go Super 11 app?
Download and install the Go super 11 apps from gosuper11.com
Open the app and fill out the registration form
You can use a referral code like GET100 to get a joining bonus
Once your email has been verified you can start playing in Go Super11. This you can do by clicking from the verification email sent to your email account.
Go super11 provides excellent support to their customers. You can call them anytime through their Whatsapp account and can rectify a problem if any. They will reply to you instantly and solve your problem on the go.
3 reasons why TikTok is here to stay and why it is becoming increasingly popular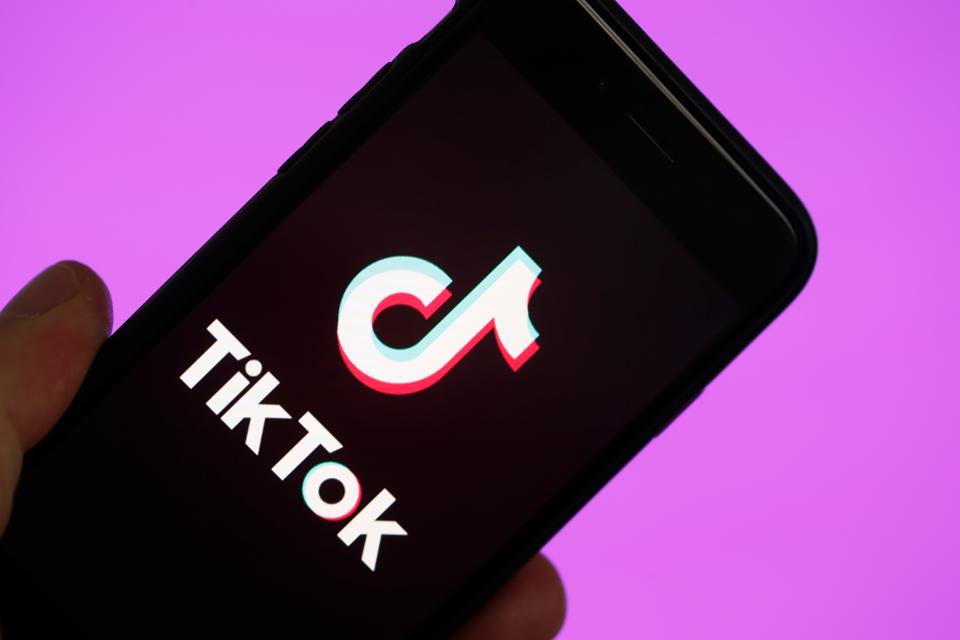 Whether you are an avid content creator, an entrepreneur with a marketing vocation, or simply desperately dream that your children stop doing stupid dances that were found on the Internet, I have news for you: TikTok is not going to disappear any time soon.
Social media apps come and go, but the consumption of video content continues to grow. The hours spent on content consumption on a smartphone are on track to eventually exceed the hours spent watching television, and the current quarantine is likely to accelerate these consumption trends.
Consider TikTok's impressive growth statistics :
As of this writing, TikTok is the most downloaded free social media app, and the second of all app downloads only after Zoom.
US users account for 20 percent of all TikTok revenue
According to an online research project from the Influencer Marketing Hub, the engagement rate is higher on TikTok than on other social media platforms (higher than Instagram and five to 10 times higher than Twitter, depending on account size. ).
TikTok is a triple threat because it combines seamless video creation, an entertainment-based social network, and one-touch syndication options.
Why TikTok is the new Instagram
Instagram's secret sauce at the time of its 2010 debut was that it allowed users with no prior photography experience to instantly create nice images and share them on a social network. Consumers can apply filters and express their lives visually from the palm of their hand.
Just 18 months after launch, Facebook acquired Instagram, which had zero dollars in revenue at the time, for $ 1 billion, a risky gamble that many analysts now see as the purchase of the decade. The time spent by Instagram users on the platform continued to increase in subsequent years and has only recently stabilized.
TikTok offers a similar "skills acquisition" experience, except this time its users can become expert cameramen. Everything you need to create a multimedia experience, from trimming clips to adding soundtracks and filters, can be done entirely within the app and easily shared with friends, which is key to increasing the time spent on the platform (and potential advertising revenue for TikTok's parent company, ByteDance ).
Here are three key components of the TikTok interface that will ensure its popularity for the coming months and years.
1. The TikTok content editor is native
The app's features to record images, quickly trim and merge clips, and incorporate music and voice effects at the touch of a button make it a hobbyist's dream. In case you are new to TikTok:
Videos are 15 seconds long, but users can create a chain of up to four 15-second segments at a time
Videos can be shared publicly, sent to selected accounts or can remain completely private
Tagging other accounts, hashtags, and saving videos to your own albums are part of the ecosystem
The trim feature is particularly attractive because it allows creators to create a storyboard from a video, and then quickly produce and publish a finished product.
2. The TikTok feed is designed to make viral videos
The TikTok home page is much more like Twitter than Facebook or Instagram; Viral videos with a large share move to the front of the line and comprise the feed, and are shown one video at a time (although a "Discover" tab allows you to browse specific topics or hashtags).
This is part of TikTok's competitive advantage: endless prompts make participation easy because you don't need to have anything interesting to talk about to get started. Performance-oriented videos are embedded in TikTok's DNA, especially after ByteDance acquired the lip-sync app Musical.ly in November 2017 and absorbed its features into the TikTok experience.
To know more: Ultra-basic guide to use TikTok in your brand
Fun dances and hashtag-powered challenges spread at breakneck speed, and at TikTok, the value of entertainment is paramount. The result is that burrow users enjoy going down, and that's good news for potential ad revenue.
3. TikTok assets are easy to publish
Everett Rogers, professor of communications and author of the popular 1962 book Diffusion Of Innovations, divided adopters of new ideas and technology into five categories: innovators, early adopters, the early majority, the late majority, and laggards.
Rogers' research cites both effective communication channels and a social network as factors in the proliferation of ideas, and TikTok does it at full speed. Although innovators and early adopters together account for only 16 percent of the population, the app's options for syndicating both the videos a person creates and the videos they discover (such as the Instagram story feed), means that the app content is exposed to others, large audiences TikTok content is already created as vertical video, so one-touch syndication to Instagram Stories is very easy and will probably contribute substantially to the organic growth of platform users.
Whether you're a content creator or more of a social media prowler, you're likely to hear about TikTok in the coming months and years. Consider getting into fashion, even if it's just for inspiration and watching the latest 15-second videos that expert users around the world are creating now.
How to Download Images and Videos on Instagram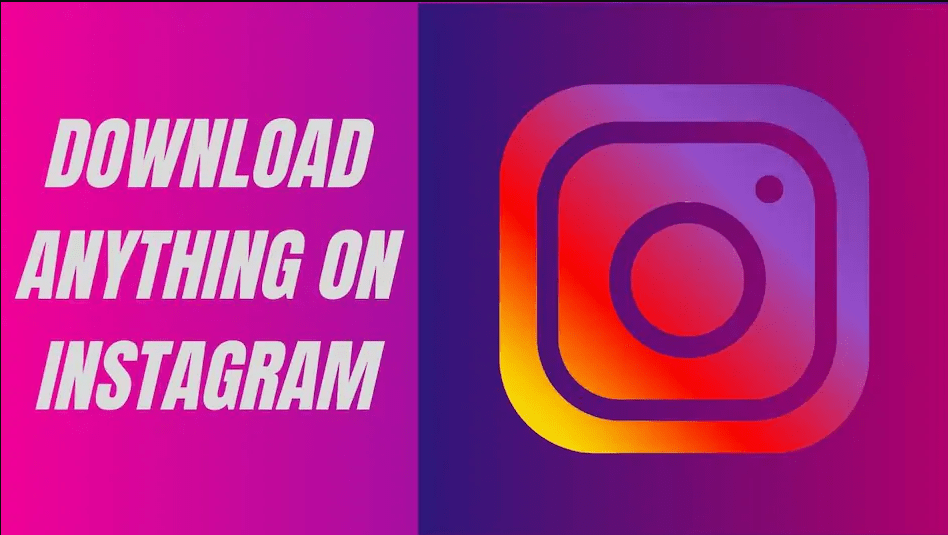 How to Download Videos on Instagram Without Applications and With Applications on Android- Many are confused about how to download videos on Android Instagram. Though how to save the videos from Instagram to the HP gallery is very easy.
Instagram is a social media platform that is very popular among teenagers. This Facebook kids platform has a superior feature, which is video sharing.
how to download videos on Instagram
Lots of videos that are on Instagram from various types of videos. From informative to funny and entertaining its users. Every day too many who post viral videos. This is what makes users feel at home for hours opening Instagram because the content in it is very much.
So, sometimes we feel interested in one of the videos and want to save it for sharing on Whatsapp maybe. But unfortunately, Instagram does not have a video download feature. Then how to save Instagram videos?
Some people outsmart by downloading a screen recorder application so that videos on Instagram are recorded and the results shared. Of course, this is quite troublesome and has disadvantages; namely, the resulting video and audio results are less precise than the original video. So, it would be better if we shared the original video.
There are two ways to download videos from Ig. The first is without a third party application but requires the help of a website, and the second uses additional application assistance.
Here's how to download Instagram videos without applications and with applications
Download Instagram Videos/Images Without Applications
How to download videos & images on Instagram without the app you can do by using the site igvideodownloader.com. Here are the steps:
Open the video that if you want to download. Click the dot icon in the top right corner> select Copy Link / Copy Link
Open the browser and go to save Instagram video > then paste/paste in the box provided> click Download on the side
Then a new page will open. Click Download
If using a Chrome browser
If you are using the Chrome browser then click the dot icon three> Download
Download Instagram Videos/Images on Android with the Android Application
The Instagram Android video download application that we will use is Inst Download Video and the Photo. Besides videos, you can download the photos on Instagram using this application. Why do we recommend using this application? Because this application is perched on the leading rankings on PlayStore, so it has many users with good ratings.
How to download friend's videos on Instagram with the Android app:
Download and install Inst Download Video and Photo
Open the video that if you want to download. Click the dot icon in the top right corner> select Copy Link / Copy Link
Open Inst Download Video and Photo> Paste the link in the box> click Check URL
Select Save Video> set the name and place of the video stored> click DOWNLOAD
Done. You can see the download status on this tab (Recent), which is on its right.
Final Words
Thank you for reading the article on How to Download Instagram Videos Without Applications and Using Applications on Android. Share this article on your social media via the social media buttons below if you think this article is interesting and useful. Add comments if there is less information or want to ask
Also Searched: how to download videos on Instagram without an application how to download videos on Instagram android application download Instagram videos android how to download videos on Instagram and Facebook how to save videos from Instagram to the hp gallery how to download friend's videos on Instagram.