New Gabby Petito lawsuit filing reveals Brian Laundrie's 'mental and emotional threat' weeks before murder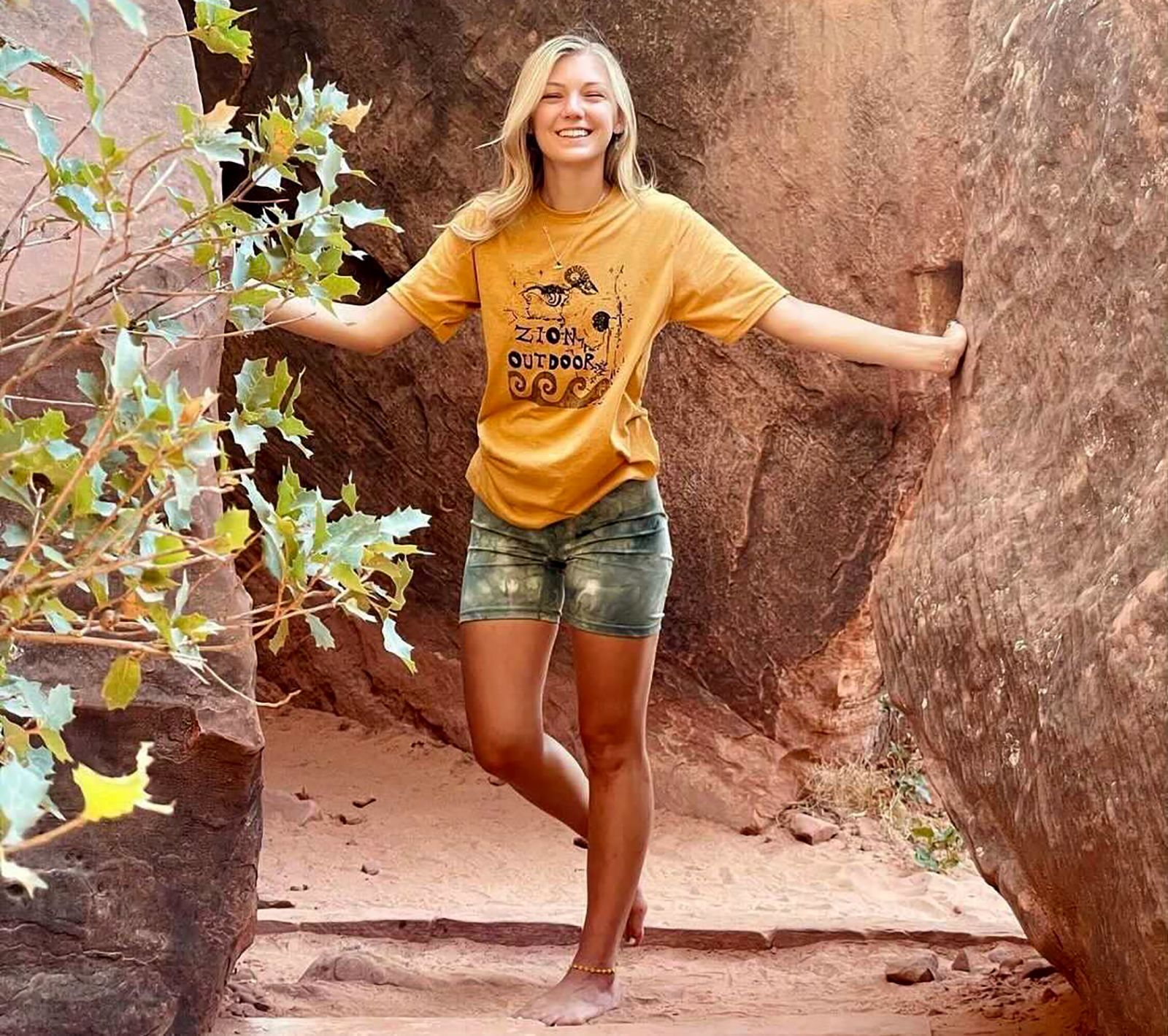 The allegations emerged in a court filing from lawyers for Petito's parents Wednesday evening Lawyers for the family of slain travel blogger Gabby Petito, whose disappearance and murder captivated the nation for months in 2021, say they've uncovered evidence showing that her boyfriend and killer, Brian Laundrie, was an "emotional and mental threat to Gabby" in the weeks before her death.
The evidence was unveiled in a court filing late Wednesday – after the lawyers for Joseph Petito and Nichole Schmidt revealed transcripts of an interview between a Moab police officer who encountered the couple, and a Price police captain who conducted an independent review of the incident.
Roughly two weeks before Laundrie is believed to have strangled and bludgeoned Petito to death at a campsite in the Bridger-Teton National Forest north of Jackson, Wyoming, the couple was involved in a domestic violence incident in Moab, Utah, where witnesses told police they saw him hitting her in public.
Authorities found the couple in the entranceway of the nearby Arches National Park and pulled them over, but no charges were filed, despite a Utah statute requiring officers to make an arrest or issue a citation in all domestic incidents.
GABBY PETITO'S PARENTS ANNOUNCE WRONGFUL DEATH LAWSUIT AGAINST MOAB POLICE OVER BRIAN LAUNDRIE 911 CALL
Screengrabs from police bodycam in Moab, Utah, on Aug. 12, 2021 show the couple following a domestic violence call. (Moab PD)
The family's attorneys at the Salt Lake City-based Parker & McConkie law firm introduced the claims in an amended lawsuit against the City of Moab, its police department, and several current and former department members.
The lack of an arrest led to an outside investigation, conducted by Brandon Ratcliffe, a captain at the Price Police Department. He ultimately faulted the responding officers, Eric Pratt and Daniel Robbins, for "unintentional mistakes" and made a series of disciplinary and training recommendations.
Gabby Petito took this selfie with blood on her face moments prior to an Aug. 12, 2021, traffic stop in Moab, Utah, according to her parents' attorneys. A witness had told police he saw a man hitting a woman outside the Moonflower Co-op, an organic grocer in the heart of the crossroads town. (Parker & McConkie)
The amended lawsuit accuses Pratt of willful misconduct and also alleges that the city's police department failed to actually implement a "lethality assessment protocol" it nominally put in place in 2018 to protect domestic violence victims from their abusers.
GABBY PETITO AND BRIAN LAUNDRIE: OUTSIDE INVESTIGATOR FOUND 'UNINTENTIONAL MISTAKES' IN MOAB POLICE RESPONSE
Petito appeared visibly shaken throughout the entire encounter and told officers Laundrie had grabbed her face while gesturing toward her neck. But the officers, who discussed the requirement of making an arrest or citation, deemed Petito to be the aggressor, although they seemed reluctant to arrest the diminutive, distressed woman at the time.
Moab Police Officer Eric Pratt is seen on his phone in Moab, Utah, Saturday, October 29, 2022. (Fox News Digital)
They also didn't appear to even view Laundrie as a potential suspect despite the 911 caller alleging he was hitting her in public.
However, according to a transcript of Pratt's interview with Ratcliffe quoted in the new filing, the veteran cop allegedly did not actually believe that Petito had committed an assault on Laundrie.
"I took my 16 years of experience, and said I believed Gabby, based on the totality of circumstances and based on what she appears physically capable of and based off what I saw him doing and acting the way he was acting, I don't think she assaulted him," he said, according to the lawsuit.
Moab Police Officer Eric Pratt, in bodycam footage released by investigators, is seen speaking to Brian Laundrie on Aug. 12, 2021. (Moab City Police Department)
Pratt allegedly told Ratcliffe that Laundrie was "a weird, not healthy dude, and that was clear." He said Laundrie showed "more red flags than a Chinese communist rally" and "looked unsavory," according to the lawsuit.
"I thought he was an emotional threat to her," he allegedly said, according to the complaint. "I thought he was a mental threat to her."
Ultimately, Pratt and Robbins split the couple up for the night, leaving Petito with the converted camper van and driving Laundrie to a motel on Main Street as part of a program for domestic violence survivors.
The Bowen Motel in Moab, Utah, where police reportedly put Brian Laundrie after his fight with Gabby Petito. (Michael Ruiz/Fox News Digital)
Ratcliffe grilled the officers for that decision.
"Just because Gabby was determined to be the predominant aggressor as it related to this incident, doesn't mean she was the long-term predominant aggressor in this relationship," Ratcliffe wrote. But he also said that the officers did not have actionable evidence of that at the time.
However, according to the lawsuit, Pratt told him he found statements from the reporting party, Petito and Laundrie to share "strangely consistent" descriptions of Laundrie putting his hands on Petito's face.
Petito's parents are seeking damages in excess of $50 million.
A press conference is held by Gabby Petito's family in Salt Lake City, Utah, Thursday, November 3, 2022. The family is filing a wrongful death suit against Moab Police Department. Nichole Schmidt is comforted by her husband Jim. (Fox News Digital)
A city spokeswoman has told Fox News Digital that she cannot comment on the pending litigation.
"Our daughter, Gabby, died as a result of intimate partner violence that could have and should have been identified by law enforcement using the lethality assessment," said Petito's mother, Nichole Schmidt. "We believe that if the lethality assessment had been properly used in her situation, together with the recommended support and resources, Gabby would still be alive today."