Operational Resilience – A Key to Your Business Success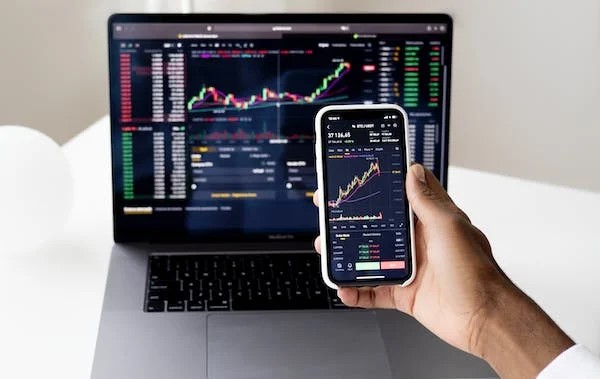 To ensure safety from reputational and financial disaster and secure the business from the biggest challenges of operational risks, companies need to encompass the ability to prepare with a strategic framework. As the global economy has faced challenges in recent years, operational resilience acts as a critical component to prevent, detect and respond to disruptions to organizational operations.
Risks are sometimes interconnected, like the global pandemic, third-party service failures, unexpected outages, climate uncertainty, sophisticated cyber-breaches, growing regulatory scrutiny, natural hazards, or IT disruptions. All this can disturb the financial market infrastructure and even disrupt the peace of mind of stakeholders and customers. Organizations need to accept that all these risks are entirely unpredictable and can have a detrimental impact on society and, in a broader way, on the economy.
In such critical situations adopting this system can strengthen the continuity of business. It can help keep track of known and known risk factors and effectively manage risk by integrating technology and processes during turbulent times. It is a set of techniques or frameworks that can help a business to withstand and recover from shocks to enable real-time decisions and pivot their operational practices rapidly, even during times of stress, disruption, or uncertainty.
Importance of Operational Resilience in Organisations
Risk and Control Identification 
Operational risk incidents at financial institutions are increasing daily; to curb this ratio, having a risk management plan is vital. Operational resilience can enable organizations to evaluate and employ a robust framework comprehensively. To understand your operational risk, assess the situation as a whole and allow workarounds with the changing conditions. Thus you will be able to overcome the crisis and protect your customers and stakeholders.
Increased Regulatory Focus
Operational resilience in businesses will map the organizational hierarchy and provide the best scenario to develop an overall business strategy. It will also bring the critical insights together in one view and set tolerances with complete visibility to identify any vulnerabilities in the operational resilience system.
Core Programs Constructs
In the last few years of operation, resilience has become a core program for every organization. Businesses are leveraging technology to gain an overview of all the processes. Operational resilience in organizations helps to understand the weak links in a resilience plan and create action plans to mitigate risks. Thus a comprehensive risk program drives and supports investment decisions and day-to-day operations.
How to Achieve Operational Resilience
Before building a resilient operation, your business needs to adopt certain behaviors and consider all the internal and external factors related to the organization. Taking a holistic view, you need to check the interconnection and interdependence of risk at every level, which can include –
People resilience
Systems resilience
Financial resilience
Regulatory resilience
Structural resilience
After that, design systems that take a comprehensive approach and introduce a common language as it permits greater collaboration and maintains substantial operations outside of the crisis or disruption. Assess the critical points of failure and know where the key risks lie across the organization to ensure that you have solid legal and operational structures. The ability to absorb, adapt and respond allows organizations to better adapt to unpredictable and evolving conditions. Thus push your organization to develop the ability to evolve in tandem with the crisis by aligning your business structure and operations to the prevailing environment and enable your organization to protect itself from potential risks.
Benefits of Operational Resilience 
Strategic, operational resilience within the organization can be a powerful differentiator to gaining real insights quickly. It helps to connect all the related data points and undergoes scenario analysis to test 'what if' events. Thus, cultivating operational resilience can empower and equip the front liners, thus enhancing the overall control effectiveness of business systems. Effectively executing the above steps can help to simplify this process with a single, panoramic view.
While the technology can provide a scalable platform, the operational resilience effect can significantly improve how data is gathered, stored, curated, and linked. You can even align organizational hierarchy and simplify business anomalies. It also supports consistent communication and impacts the strategic and supervisory objectives. In this way, embedding operational resilience processes can help an organization thrive in unpredictable times.
Conclusion
Beyond understanding risk, a plan to quickly adapt to changing circumstances and flexible structures and processes are essential to enable the organization to manage risk in real time. Operational resilience allows corporations to be proactive and focus on what they do best – their core business. It even helps adapt to changing patterns enough to withstand the uncertain world. For businesses, this ability is essential to collaborate across the organization by leveraging technology and data to drive innovation. Overall, operational resilience can give you a clear idea about the opportunities and the connected risks and continually guide you to put you in a better strategic position in the future.