Paris Baguette Opens First Bakery Café in Canada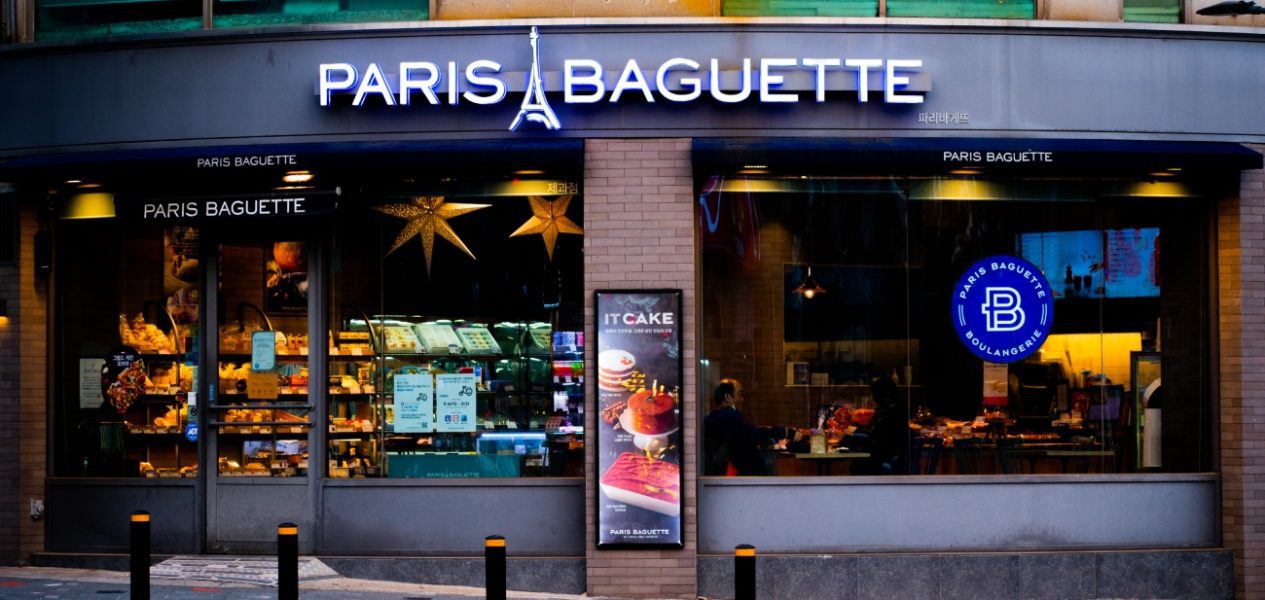 The new Toronto-area bakery café marks the brand's market entrance with aggressive plans for expansion in 2023 and beyond
Paris Baguette, the neighborhood bakery café where communities come together over their expertly crafted baked and brewed goods, opened its first bakery café in Canada today. The Toronto Paris Baguette is located at 4841 Yonge Street in the Yonge Sheppard Centre which is known for its lively atmosphere and bustling stream of commuters and community members who proudly call the area home. The new store marks the expansion of the rapidly growing brand's North American footprint with at least seven slated to open across Canada, and an additional 64+ in the United States in 2023 through a strategic approach of corporate-owned and franchise locations.
The Paris Baguette bakery café highlights signature cakes, specialty brewed coffees by Lavazza, and exquisite baked breads and pastries in an updated, welcoming environment that speaks to the neighborhood. Initial growth in Canada will be concentrated in Ontario, focusing on the Greater Toronto Area; in Alberta, with locations in Edmonton and Calgary; and in Vancouver, British Columbia.
"The expansion of our bakery cafés into Canada marks an exciting period of growth for Paris Baguette," said Darren Tipton, Chief Executive Officer, Paris Baguette North America. "We can't wait to celebrate moments of joy with our guests as we establish our neighborhood bakery cafés in Toronto and bring our vision to life throughout Canada."
The store is 2,300 sq. ft. and has seating for up to 20 guests. Large self-serve displays feature an extensive menu of pastries, breads and cakes, and an open kitchen provides a window into Paris Baguette's expert bakers and cakers at work. A large center island showcases signature treats like the Strawberry Soft Cream Cake and mochi donuts. The café has a modern design with French architectural features that add eclectic flair.
Fastest Growing Bakery Café
Paris Baguette has been recognized as one of the top 500 franchises by Entrepreneur's Franchise 500®, and plans to continue its growth throughout Canada by focusing on communities and bringing them the best decadent desserts, fresh-baked breads and other culinary offerings crafted by expert bakers, cakers and baristas.
Earlier this year, Paris Baguette announced a partnership with innovative Italian coffee company Lavazza to bring its high-quality coffee beverages to all Paris Baguette bakery cafés. The two premium, values-driven brands share a commitment to quality ingredients, sustainable practices and spreading joy in the communities they serve. Lavazza coffee compliments the full Paris Baguette menu of delicious pastries, warm breads and stunning cakes.
For more information about Paris Baguette, visit ParisBaguette.com. Interested franchise partners can find details at ParisBaguette.com/franchising.
About Paris Baguette Yonge & Sheppard
Grand Opening: 

March 23, 2023

Address: 4841 Yonge St., Unit 120, 

Toronto, ON

 M2N 5X2
Store hours: Monday through Sunday, 

7am-9pm

Parking: Available at Yonge Shopping Centre, entrance at Greenfield Avenue and Doris Avenue
About Paris Baguette
With a projected 1,000 bakery cafés in North America by 2030, Paris Baguette is on a mission to reestablish the neighborhood bakery café as the heart of the community. Paris Baguette serves craveable baked and brewed treats and creates warm and welcoming experiences through a blend of gracious service, expert craftsmanship and community connections. From decisions made behind a desk to smiles offered behind a counter, the desire to spread joy and make the world a happier place drives everything we do.
Being a neighborhood bakery café means caring about those around us and finding ways to make a real impact. We do so through our "Love Baked In" programs that bring to life our commitment to serving local communities through charitable programs.
Paris Baguette is a leader in hospitality with its commitment to creating unique consumer experiences and a network of successful franchisee relationships. For information, visit www.parisbaguette.com.
Media Contact: 
Tanner Wenzel
355910@email4pr.com
651-414-1818