Perfect Breakfast Tips to Get Beautiful Skin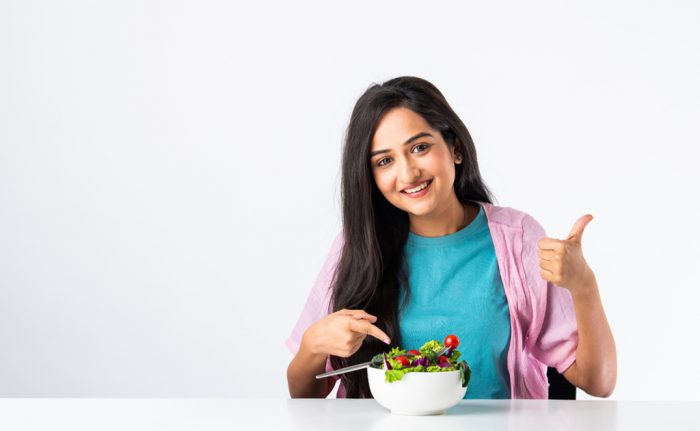 Did you know that a healthy breakfast every day can enhance the beauty of your skin? To get beautiful and youthful skin, you need as much nutrition from the inside as you take care of from outside. Dietitians, beauty experts, and doctors all insist on a balanced diet. Experts especially emphasize healthy and wholesome breakfast. You can go to the skin doctor for any skin problem or follow the tips of beauty experts, but everyone says to follow the healthy diet chart. And the first meal of the day should be full of nutrients, which will help you to stay fit, provide energy for work throughout the day and also play a role in making the skin healthy from within. Let's find out what foods you can start your day with!
Breakfast is a very important meal – it can either make or break your day. If you want to get beautiful skin, you have to follow some rules for breakfast. Let's see what the rules are-
Stop making excuses for skipping breakfast
Many people skip breakfast for fear of getting fat or those who want to have a slim figure by dieting are seen to be reluctant to have breakfast. But by skipping breakfast, or by having a very light breakfast, those who go on a diet mission are doing injustice to the body and skin. Many people wake up late and do not eat breakfast properly on the pretext of being late for school, college or office! Or somehow he runs to his destination with a face. But there are also many people who are having breakfast with the same item day after day. Did you know that these bad habits can have long-term effects on the body? All these behaviors are wrong and day after day it is seriously damaging our body's metabolism, skin, digestive system.
What foods can you start your day with?
Do you know what is on the breakfast plate that will be beneficial for our skin? We have an idea that healthy food is never tasty. Absolutely not. Here are some suggestions on how to look or get an appointment for antique items in your breakfast menu.
1) Breakfast made with eggs and eggs
Eggs and bread for breakfast to get beautiful skin. People who do not eat breakfast with eggs can not be found. Be happy to know that eggs are especially helpful in the production of collagen in the skin, as a result of which the skin is soft and taut. Eggs are the best source of protein, as we all know. Eggs are also rich in vitamins and minerals. You can eat eggs in different ways for breakfast. Such as boiled egg, sugar-free egg pudding, egg sandwich, sweetness cupcake, egg poach and many more! However, those who are a little healthier and suffer from high blood pressure should avoid egg yolks.
2) Vegetable khichuri
Vegetable khichuri can be made with rice and pulses by mixing seasonal vegetables as a little heavy and full breakfast. To get beautiful skin, it is a must to put vegetables in the breakfast plate daily. Spinach, sweet pumpkin, carrot, raw papaya, sweet potato are very good sources of anti-oxidants. These vegetables should be included in the menu for skin cell development and to get healthy radiance from the inside. Generally, after breakfast, almost everyone has to go to some work and it is easy to burn extra calories through the day's work. So you can have a little heavy breakfast. And if you get hot khichuri of rice favorite Bengali, it takes a word!
3) Fresh fruit salad
All kinds of fruits are full of nutritional value, you just have to choose which will be better for you at the breakfast table. Sour fruits such as lemons and malts can cause acidity if eaten on an empty stomach. Green apples, black grapes, ripe papayas, kiwis, berries, bananas, vedanas can be very good options for you. As ripe papaya will keep your digestion good, the skin will also become brighter. Apples, oranges, strawberries, blackberries contain antioxidants that protect the skin from free radicals, helping the skin to look younger. Make a bowl of salad with a little honey, tokadai and fruit. More trouble for a healthy breakfast, but not to do! For those who do not prefer bread, vegetables in the morning menu or do not have time to make, it is quite sweet.
4) Cornflakes or oatmeal
Cornflakes at breakfast to get beautiful skin. A bowl of cornflakes or oats with almonds, raisins, pesto, walnuts, fat-free milk, and honey – the perfect breakfast! Carbohydrates, proteins, folic acid and nutrients are getting together in one bowl. A study by the American Academy of Dermatology found that eating oats helps maintain the skin's pH balance, moisturizing and smoothing the skin. Oats contain more fiber than cornflakes. If your digestive system is not working properly then pimples, rashes and other skin problems can appear on the skin. So keep fiber-rich foods in your morning meal.
5) Pasta
Pasta can be a good choice for your healthy diet as whole-grain pasta has a fair amount of calories, along with adequate amounts of nutrients and fiber. You can mix eggs, vegetables, prawns or chicken to make a balanced meal. Broccoli, Tomato These are very good for the skin. Mix this type of vegetable in pasta. It will also fill the stomach and will be beneficial for the skin.
6) Flour bread
The practice of eating bread for breakfast has been going on among Bengalis for a long time. Studies have shown that eating whole grain flour improves skin complexion and normalizes digestion for fiber content. You can have breakfast with bread, vegetables and eggs.
7) Green tea or black coffee
You can develop the habit of eating regular green tea or black coffee without sugar can continue after breakfast. It will invigorate the body and there are skin benefits. Green tea is very beneficial for the skin as it has anti-oxidant and anti-aging properties which will help to keep your skin looking healthy, radiant and young. A recent study found that caffeine in black coffee plays a role in DNA repair, so it is quite effective in preventing skin cancer. Moderate amounts of caffeine also help to brighten skin complexions. So put green tea or black coffee on the breakfast table. And if you don't like tea or coffee, you can finish breakfast with seasonal fruit juice.
Yes, you know some of the options of a healthy diet. Remember, not everyone has the same body metabolism, so if you have a history of gastric or diabetic foods, avoid it and start with water before breakfast. The body needs adequate nutrition for complete wellness and starts the day with healthy food. Stay healthy, keep healthy.