Popular Places To Check Out And Stay When Visiting Madeira Beach, Florida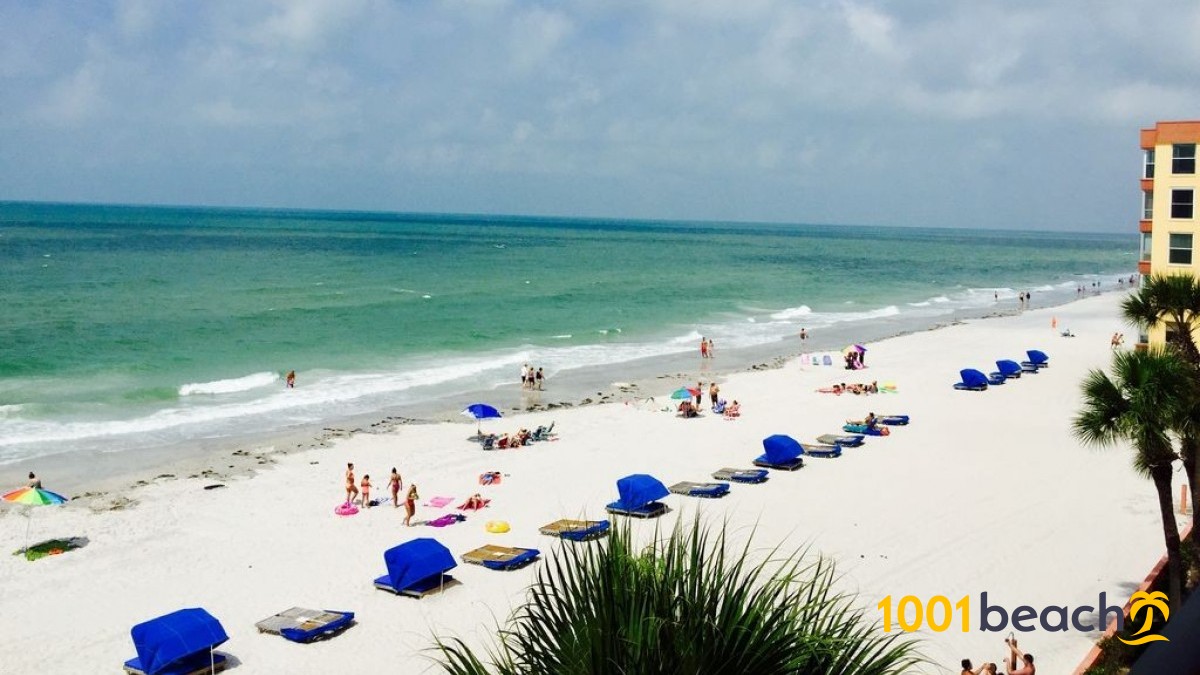 Madeira Beach has quite some history!
It is not just the beaches that are posing as the phenomenal attraction of this Florida coastal town, but did you know that the first European residing there was a pirate.
Yes!
So, if you are planning your next vacation on the exciting Madeira beach, then you are definitely in for a treat.
However, sometimes in this excitement, we tend to pay less attention to many of the important parts of travel.
Today in our do not forget travel must-have, we will be talking about the travel accommodations because no travel could be worth it if you do not have a nice hotel or resort to come back to and rest your exhausted soul.
You will need somewhere to come back to and relax!
So, where exactly will you find such a stay?
If you want some answers to these questions, then keep reading as we discuss some of the best accommodations you can find in Madeira Beach.
Popular Places To Check Out In Madeira Beach
Here are some of the best places to check out and stay in Florida town. These are perfect for you to check-in and feel the instant beachy atmosphere and solace to come back to and rest.
1. Sandy Shores Condo
If you are looking for a casual, comfortable decor that can make your stay stress-free, then this is the perfect among the best Johns Pass Condos. They claim to have luxuries that are much more advanced than the standard hotels.
Suppose you are planning for a semi-staycation where you can host a group and cook food with the fully furnished kitchenettes in condos. Along with this, you will be enjoying a fully furnished house with a private balcony.
But, the main attraction would definitely be the white-sanded shore view from the balcony. Perfect for the tranquil beach atmosphere you have been looking for.
2. Madeira Norte Condominiums
Situated right on the white sandy beach that Florida is so famously known for, this accommodation is enough for family or group tours because of the space they offer. They offer vacation rentals that are exquisitely furnished two-bedroom spaces, and the beachy decors will put you right into the aesthetic.
Located directly across the John Pass Fisherman village, this John Pass condo will give you some of the best restaurants and retail stores to collect the best souvenirs from your tour.
3. Madeira Bay Resort 1
This is again located in the north end of the John Pass village. This is a brand new condo that is gaining quite some name with the Florida scenic beauty that it overlooks.
The views that you will enjoy are the Intracoastal waterways and the Gulf Of Mexico. You just have to choose between the two. You will be able to enjoy some of the outdoor activities and water sports from this resort. Perfect for a solo trip or a family gateway.
If you are a fan of history, you will be able to enjoy some of the historical tours of the old beach town.
4. Madeira Del Mar
This is probably a step up if you are traveling with a large family or just wish to have three bedrooms for yourself. Casual beach decor and comfortable areas to rest your feet after a long day of walking through the coast.
Plus, you can have each bedroom opening up to a balcony with the best views of the coral sands and pristine white Florida sandy beach. The turquoise water view from the balconies is surely a sight for sore eyes.
It might not be a walk, but it is definitely a few minutes of driving to the best beachy shopping destinations and coastal restaurants.
5. Barefoot Beach Resort
It is a privately owned vacation rental, which will give you all the luxury resort feels. Away from the bustling city, sipping on cocktails, reclining on the patio near the pool.
Pains quite the picture, doesn't it!
The Indian shores are centrally located along the Florida Gulf Coast. If you are not that keen on extroverted beach activities and just want something laid back on the white sandy beach, then this is the perfect getaway destination for you.
Plus, you can take in the artistic side of this Floridian town as well, as the St.Petersburg district is just a few miles away.
6. Surf Song Condominiums
This place is immediately adjacent to the John Pass Beachfront Condominium. This is the perfect place for you to stay if a little adventure is what you are craving. With the village just a walk away, you will be able to enjoy some of the most adrenaline-inducing water sports.
This is an excellent vacation amusement if you also wish to try some of the good Floridian seafood options. Perfect for couples for a romantic getaway or their honeymoon.
Plus, it is one of the most well-known places in Madeira. So, if you wish to get an early booking, we suggest you get along now.
7. Sandalwood Beach Resort
This is again a privately owned gulf front beach which is located in Redington beach, a little away from Madeira beach. You can choose between one or two bedrooms for your stay depending on the space you require for your travel.
Again this is a perfect getaway for a relaxing vacation for a few days. Let's say you are going there for a long weekend just to relieve stress from an exhausting work week. We are sure you do not wish to paraglide but just bask in the white sanding, viewing the turquoise water.
Then you must book a room in the Sandalwood beach resort right away.
Places To Visit In Madeira Beach Resort
Now that you have resolved more important issues; accommodation. Let us get back to the fun!
Here are some of the best places you can visit around the condos.
1. Sunset Cruise Over The Gulf of Mexico
If you are going to a beach getaway, especially to a beauty like Madeira beach, and you are not enjoying the sunset, then what are you doing?
If it is your first day, and you wish to do something laid back in the coastal atmosphere, then book the 2-hour sunset cruise. You are now enjoying the sunset not just from the coast but in the middle of the vast blue ocean.
Could there be anything more peaceful than that!
2. Pirate Adventure Cruise
Maybe just two hours on the water is not enough for someone who absolutely loves the ocean. Plus, your Madeira tour is incomplete if you are not on the pirate cruise. After all, you should be honoring the man who commenced the town.
The Pirate Adventure Cruise is a 1hour 30, min cruise ride on the Royal Conquest Pirate ship and the John's Pass. It will sail through some of the most phenomenal water bodies, with enchanting views, which will be an absolute treat for your eyes.
Plus, this tour is perfect for all ages and tours.
3. Egmont Key Snorkeling Dolphin Tour
Situated in the Egmont key, this tour will be fun and educational. Perfect if you are traveling with kids, and they wish to enjoy some dolphins. The caption often gives a historical narration of the island.
Four hours on this isolated historical island will give you enough time to snorkel through the turquoise water and enjoy all the scenic beauties that marine life has to offer. This is also a perfect way to spend your day as a solo traveler.
One of the best attractions is definitely the trained dolphins who understand the captain's cue and jump behind your boat.
4. Tiki Boat Tour
You can't go to Florida and not have a party!
This tiki beach is the perfect getaway for that. It is spacious for you to show off your dance moves. You can also recommend your own music, or better! Just play it with the Bluetooth connection that the DJ offers.
You might also see some of the dolphins jumping around the boat with the beat of the music!
You have the liberty to do anything on this tour, including a jump in the refreshing water or just sit at the bar and relax.
5. Parasail Flight
A Florida trip is incomplete without a Florida adventure on the water. Some water sports will give you the right adrenaline rush and what could be more daring than parasailing.
You will go to the middle of the ocean on a boat and parasail between the vast ocean and wide sky.
Even the thought gives us the correct adrenaline rush!
You can also avail some of the photo packages and even get a shot of yourself enjoying the go pro.
Bon Voyage!
Now that you know how to manage the necessities and get the fun, it is time for you to book the tickets and the activities.
So without any further adieu, we will wish you a Bon Voyage!
Have a happy trip to the heart of Madeira Beach Town.