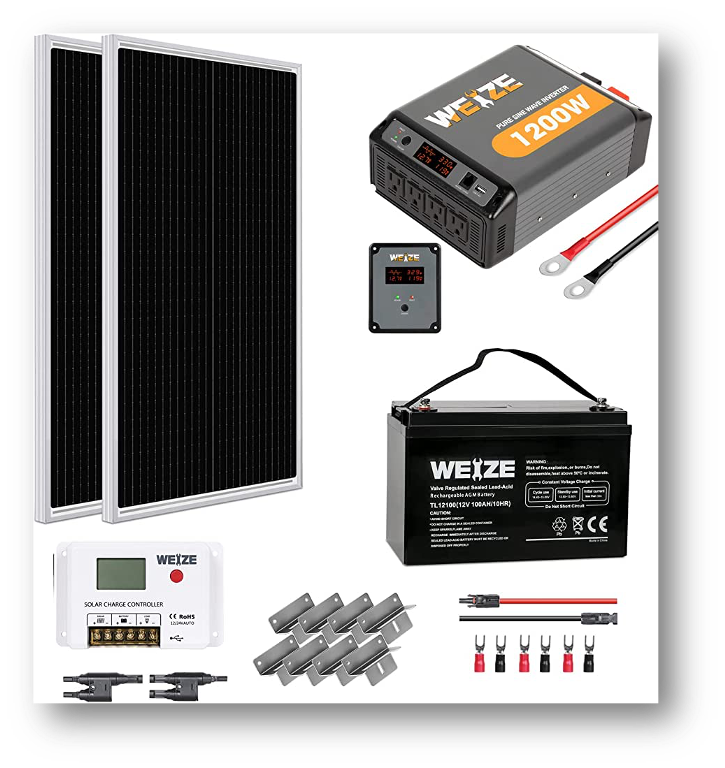 "A transition to clean energy is about making an investment in our future."
               Gloria Reuben
People are beginning to look into renewable energy sources to meet their power needs as a result of the continuing rise in demand and prices for electricity. Due to the low costs associated with it and its efficiency, solar energy has become a popular renewable energy source in recent years.
Our capacity to transition from nonrenewable energy sources to renewable ones is critical for the planet's future. The shift from fossil fuels to renewable energy not only ensures a better future for our communities but also plays an integral part in the decarbonization of our societies. The manufacturing company WEIZE, which specializes in the production of RV-related products, automotive tools, and energy products such as solar panels, SLA batteries, and LiFePO4 lithium batteries, is spearheading this change and promoting the benefits of renewable energy.
Renewable resources like solar energy will not only meet the energy demand of the entire world's population but will also do it at a low cost. When solar panels that are manufactured by WEIZE are used to generate electricity, there are no emissions of greenhouse gases into the atmosphere. The operating expenses of solar panel installation are also significantly lower than other forms of power generation.
The environmental impact of solar power is significantly lower than other methods of power generation because it is a renewable power source. When solar panels are manufactured, unique materials and metals are used by companies like WEIZE to make sure that they don't harm the environment.
Solar panels of WEIZE provide pure and clean solar energy. When they are installed at homes or buildings, they not only reduce our dependency on fossil fuels but also aid in the fight against greenhouse gas emissions which are caused by over usage of fossil fuels. Natural gas and coal are examples of fossil fuels that are frequently used to generate traditional electricity and are the primary contributor to air pollution and global climate change because they release harmful gases when burned for electricity generation.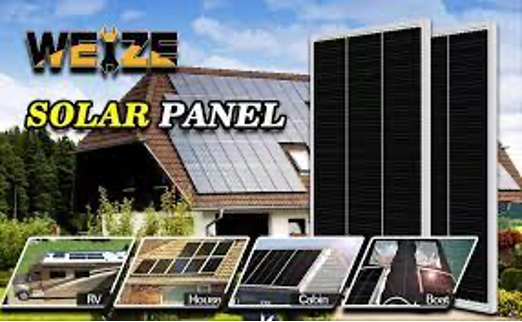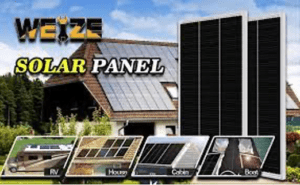 Using solar panels manufactured by WEIZE provides a high return on investment, not only in terms of money but also in terms of public health and environmental sustainability. Solar panels manufactured by them are becoming more and more popular among businesses and homeowners as they are becoming aware of their numerous advantages.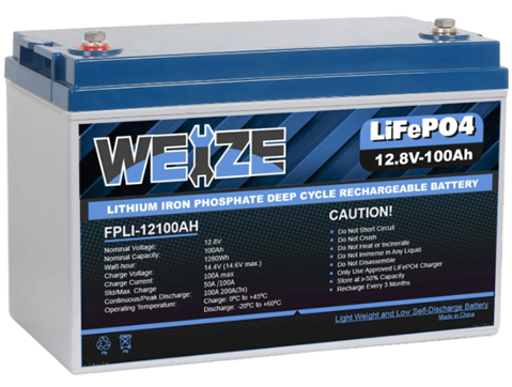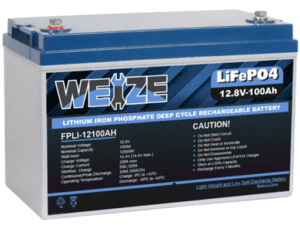 The California-based Du Du Group, Inc., is the owner of WEIZE and is responsible for its operations. On 18th February 2018, Harris Du laid the foundation of the company with the purpose of providing highly efficient energy products which are designed to promote the transition to renewable energy. The headquarter of the company is situated in California, whereas its warehouses are located in Georgia and California. Since its inception, WEIZE has aimed to offer energy products that are renewable and can transform the lives of its customers for the better. The company provides numerous energy products ranging from solar panels to portable power banks so that customers can use sustainable and top-quality energy solutions. It also offers RV products and automotive tools to its customers in different sizes to facilitate their recreational activities.
The solar panels of WEIZE are designed in such a way that they cater to the needs of diverse customers. Whether a customer wants to install a solar panel at their home, office, or farm, the ones manufactured by WEIZE are an excellent choice as they don't have adverse effects on the environment. Other than providing high-quality solar panels, the company also manufactures LiFePO4 lithium batteries that are a safe and reliable source of energy and can be used in electric vehicles and solar power systems.
In addition, WEIZE is also a leading manufacturer of Sealed Lead Acid (SLA) batteries, which are known for their durability and reliability. WEIZE offers Sealed Lead Acid batteries in different sizes; therefore, they can be used in large industrial systems as well as in small-scale residential projects. Besides these products, WEIZE offers a wide variety of garden tractor tires, lawn mower tires, radial trailer tires, hand truck utility universal wheels, and several types of RV jacks, such as trailer jacks, power tongue jacks, and camper RV trailer stabilizer leveling scissor jacks.
The demand for products of WEIZE continues to grow as more people realize the tremendous value of utilizing solar energy. This has made WEIZE one of the leading manufacturers of solar panels in the United States. Their environmental-friendly products have not only reduced pollution but have saved costs associated with health care.