Premium Urns: A Transformative Journey in the Funeral Industry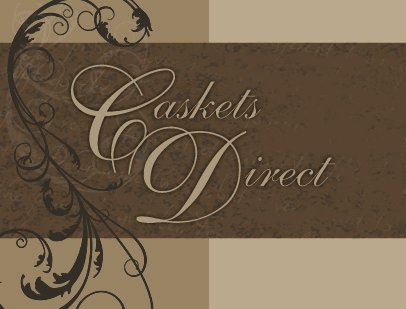 Premium Urns, a distinguished subsidiary of Caskets Direct Pty Ltd, has emerged as a leading player in the funeral industry, offering specialized urns for the respectful storage of cremation ashes. Founded on September 4, 2008, by visionary entrepreneur Asha Martin, the company has evolved significantly over the years. This article delves into the historical trajectory of Premium Urns, highlighting its inception, growth, diversification, and rebranding, showcasing its commitment to serving the evolving needs of its clientele.
A Humble Beginning and Expansion:
Originally established as Caskets Direct, the company commenced its operations as an online store in Australia, carving a niche in the market by directly supplying funeral coffins and caskets to the public. Focusing primarily on Chinese imports, Caskets Direct swiftly gained recognition for its dedication to providing accessible funeral options.
In 2011, a pivotal moment arrived with the opening of Caskets Direct's first brick-and-mortar retail store on Barkly Street in West Footscray. This marked the beginning of an expansive journey as the company extended its reach and interacted more intimately with its clientele. This retail outlet served as a physical presence and facilitated personalized interactions during a time of sensitivity.
Diversification and Innovation:
Recognizing the importance of adaptation and catering to evolving preferences, Caskets Direct diversified its product offerings in 2013 by introducing cremation jewelry to the Australian public. This strategic move showcased the company's agility and responsiveness to changing market dynamics. In the same year, they shifted from their retail store in Barkly Street to a warehouse facility located in Maidstone.
The year 2020 presented an unprecedented challenge in the form of the COVID-19 pandemic. The ensuing lockdown restrictions prompted a temporary closure of the retail shop. However, rather than succumbing to the adversities, Caskets Direct didn't let it get in their way, and continued their online store. They were providing click and collect services, where their support team would communicate with the customers beforehand to make sure that they're satisfied with the product. This resilience demonstrated by the company, showed their commitment towards providing accessible and compassionate funeral solutions, even in adversity.
Transformation into Premium Urns:
Caskets Direct rebranded itself as Premium Urns in 2022 as a transformative step towards redefining its identity. This strategic rebranding was indicative of the company's evolution from offering caskets to specializing in crafting premium-quality cremation urns and cremation jewelry. With a heightened focus on quality, aesthetics, and individualized service, Premium Urns aligned itself with the evolving preferences of its discerning clientele.
Manufacturing Expertise and Global Collaboration:
As part of its commitment to excellence, Premium Urns established an in-house manufacturing capability, allowing for the production of a significant portion of its bio urns. This emphasis on quality control and craftsmanship reflected the company's dedication to honoring the memory of loved ones in a dignified manner.
Furthermore, Premium Urns expanded its horizons by collaborating with manufacturing partners across China, India, and Thailand. This strategic international partnership underscored the company's global perspective and commitment to offering a diverse array of urn options, catering to various cultural preferences and aesthetic sensibilities.
Premium Urns' journey from its inception as Caskets Direct to its transformation into a specialized provider of cremation urns and jewelry reflects a remarkable evolution in response to market demands and changing circumstances. The company's ability to adapt, innovate, and remain steadfast in its commitment to its clientele showcases its resilience and dedication to serving families during their times of need. As it continues to honor the memories of loved ones, Premium Urns stands as a testament to the power of vision, adaptability, and compassion within the funeral industry!