Queen ZaynabOtitiObanor has made helping others the ultimate purpose of her life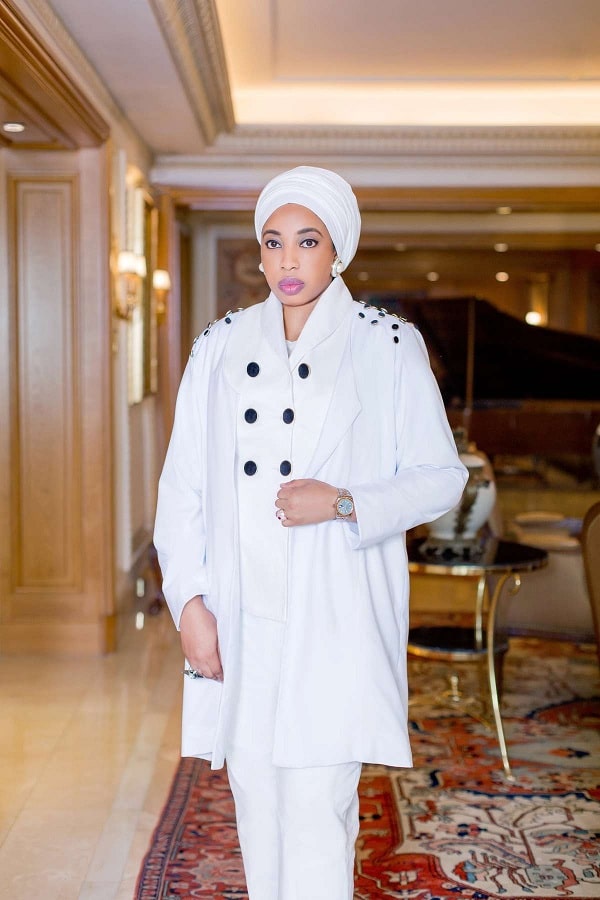 When you do something kind for other people, you start along the path to happiness. Those who continuously aid other people, who have a positive outlook on life, and who do not have any difficulties in their lives. According to research, they report lower levels of stress and an overall improvement in their mental health. Serving other people should be your primary focus in life. When you do this, though, you should not anticipate receiving anything in return; rather, your goal should be to make other people's lives a little easier. "With order for service to others to be productive, it must be performed in good faith and with all of one's heart," Are there any plants that consume the crops they produce? No. This teaches us that human beings shouldn't only utilize their minds, bodies, and voices for themselves, but should also use them to fulfill the needs of other people. When you do this, the natural world will respond by bestowing benefits upon you.
According to Queen Zaynab, a well-known humanitarian who is also an ambassador for the USFPA, the fundamental goal of her life is to give back to society and help it improve since doing so offers her satisfaction and also fulfills the main purpose of her existence. She adds that giving something back to society may take any shape, such as offering money, ideas, food, or any other means that an individual believes will assist others without expecting anything in return from such actions.
Spreading smiles across the whole world
According to Queen Zaynab, if you make someone else happy, in the end you will experience the delight that comes from knowing that you made that person happy. The pursuit of happiness should be an overarching goal in life. We are all focused on achieving it, making progress toward it, and believing, on some level, that it is the pinnacle objective. The term "happiness" might mean various things to different people, but in the end, we all want want to be happy.
Only when one has sufficient resources, as well as the knowledge and the will to share those resources, can one contribute back to society. This is something that can be accomplished through cultivating a strong and content mind. A mentality that is always wanting and hungry for riches, fame, and power, and that wants more and more, is incapable of sharing and helping the community around them. Queen Zaynab is the complete antithesis of this person since she is simply concerned with assisting other people and does not want notoriety or glory for her job.
About Queen Zaynab
Queen Zaynab is a well-known philanthropist who has been providing assistance to needy children and women originating from rural areas. She is a representative of the United Nations Population Fund in her role as an ambassador (UNFPA). She is the brains behind The Arab African Economic Development Initiative (Arab African Economic Development Initiative) (AAEDI). The non-governmental organization known as AAEDI has as its primary mission the expansion and strengthening of economic and social ties between the countries of Africa and the Arab world. Aside from that, she is the director of The Queen Zaynab Foundation (QZF), an organization through which she has helped a great number of people. Most notably, her efforts during the Covid crisis were unparalleled, and she assisted over 10,000 families. In addition, she has been assisting with fundraising efforts and the rebuilding of Lagos and Benin via the #Forward initiative since February of 2017. So far, more than 150,000 dollars has been contributed in the form of contributions. During her trip to the United States in 2017 for United Nations Week, she was honored with the Humanitarian of the Year Award in recognition of the remarkable contributions she has made to the world.