Rahul Dravid is the new coach of the Indian cricket team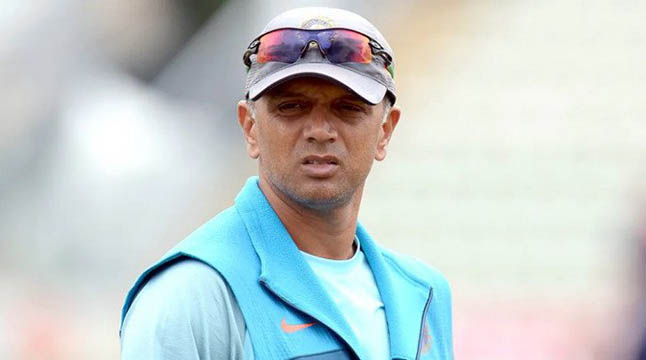 Ravi Shastri is stepping down as India's coach after the T20 World Cup. Rahul Dravid was appointed as his head coach as expected to replace him.
The Board of Control for Cricket in India (BCCI) officially announced this on Wednesday (November 3).
The BCCI said, "Dravid took over as India's coach without contest. He will take charge of the team with a series against New Zealand at home after the T20 World Cup.
Commenting on Dravid's appointment, BCCI President Sourav Ganguly said, "The BCCI is proud to appoint Dravid as the head coach of the Indian team. Rahul has a colorful cricket career. As well as being one of the best characters in the game. He has also been very successful in the National Cricket Academy (NCA). I hope Dravid will take Indian cricket to new heights as the national team coach. '
On October 26, Dravid applied to be the coach of the Indian team. He coached India in the 2016 and 2017 Under-19 World Cups. Although India was runners-up in 2016 under Dravid, the Indian youth became the 2017 champions.
On the responsibility, Dravid said, "I am blessed to have this responsibility. I am looking forward to work as the coach of the Indian team. The team has played well under Shastri, I will try to take this trend forward. I have worked with many of the members of the National Cricket Academy, the Under-19s, while playing for the Indian 'A' team. I know they have hunger, they want to play well. '
The BCCI's contract with current coach Robbie Shastri is coming to an end after the Ongoing T20 World Cup. Shastri is not willing to renew the contract.
Bharat Arun of the coaching panel with Shastri, and Sridhar and Vikram Rathore are stepping down. The BCCI also thanked them for their contribution to Indian cricket.