Rajkonna Face Masks For Natural Skin Care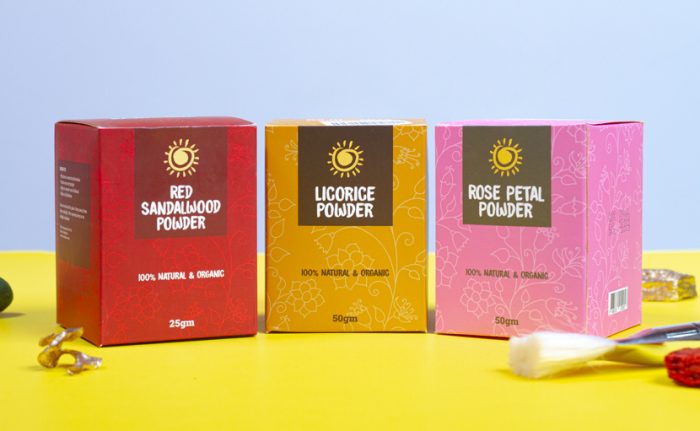 Thinking of going to a wedding invitation or an event? But the face looks dirty all day busy? In the midst of hundreds of activities, we always want to dress ourselves in a new way. And for this, you need makeup as well as beauty or skincare. You can easily decorate your skincare routine with some natural ingredients if you want. Today I will tell you about 3 face packs that are very effective for skincare.
Princess Organic Red Sandalwood Powder
Sandalwood has been used in beauty treatments since ancient times. But today I will talk about red sandalwood. Red sandalwood is a little different from normal sandalwood. It is also a little expensive. But its effectiveness in beauty treatment is remarkable.
Benefits
Princess Organic Red Sandalwood Powder Exfoliates the skin and removes skin dullness. Repairs the skin by removing sunburn. Red rashes on the skin due to prolonged exposure to the sun will be greatly reduced by using this pack. And this pack is also very useful in reducing acne and acne scars.
Everything you need to make a pack-
Princess Organic Redsandlewood Powder – 2 tbsp
Lemon juice – 1 teaspoon
Sour yogurt – perfumed
Sour yogurt contains lactic acid, which removes dead skin cells and brightens the skin. Sour yogurt works very well for dry skin. And for those whose skin is oily, aloe vera gel will work very well. Aloe vera brightens the skin. And lemon juice is very effective in removing skin pigmentation.
Princess Licorice Powder
Although the name Licorice Powder is unfamiliar to many, the name Licorice is familiar to all of us. And there are many qualities of this licorice in beauty.
Benefits
Princess Licorice Powder brightens the skin by reducing suntan, pigmentation. Restores the natural glow of the skin and helps to clean the dirt from the skin.
Everything you need to make a pack-
Liquorice powder – 2 tsp
Orange juice – 2 teaspoons
Rose water – Quantitative
Orange juice is rich in vitamin C and anti-oxidants. Which tightens and refreshes the skin. Orange will also help to lighten skin blemishes. Rose water can be used for oily skin. The use of rose water maintains the pH balance of the skin. And those who have dry skin, they can mix 2-3 drops of coconut oil.
Princess Rose Petal Powder
In words, as beautiful as a rose! And tell me how it is to use rose petals to be as beautiful as this rose? You can use rose petals to beautify your skin. The effectiveness of Princess Rose Petal Powder, which is organic and beneficial for the skin, is endless.
Benefits
Princess Rose Petal Powder restores the natural glow to the skin. It also makes the skin radiant and healthy. It contains lots of anti-oxidants, which keep the skin fresh. It also contains vitamins K, C and B- which make the skin glow as well as anti-aging.
Everything you need to make a pack-
Princess Rose Petal Powder – 2 tsp
Tomato juice – 2 tsp
Tomato juice balances skin oil. Shines the skin with small pores. Tomatoes work much better on oily skin. And you can use milk for dry skin. Milk should be taken in moderation. Milk will keep the skin moisturized.
Hopefully, the above packs will be beneficial in your skin care. In addition to the above ingredients you can use princess packs with anything that suits your skin.
Authentic products for skin and hair care If you want you can visit two cosmetic physical shops, one located in Jamuna Future Park and the other in Border Square. And if you want to buy online, you can buy from shop.sajgoj.com. Everyone will be fine, will be healthy, will be beautiful.